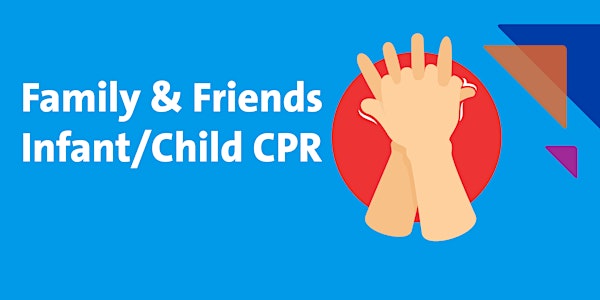 Baby University: Infant/Child CPR Online
An online class for infant and child CPR.
When and where
Date and time
Wednesday, February 15 · 3:30 - 4:30pm PST
About this event
Saving lives is why.
Family & Friends CPR is for people who want to learn CPR but do not need a CPR course completion card to meet a job requirement. This course is ideal for community groups, new parents, grandparents, babysitters, and others interested in learning how to save a life.
Features:
Uses AHA's research-proven practice-while-watching technique, which improves learning and retention
Classroom format works well for learners who prefer group interaction and feedback while learning skills
Learn more about our OB/GYN services at https://www.northwell.edu/obstetrics-and-gynecology/obstetrics

Disclaimer:
You are now directed to a third-party registration site, Eventbrite. Please note that Eventbrite is a third-party information portal that is not owned, operated, or managed by Northwell Health. Your use of Eventbrite is solely at your discretion and is governed by Eventbrite's Privacy Notice and Terms of Service. Northwell Health does not make any representation or warranties of any kind, express or implied, with respect to the contents or operation of this website.
About the organizer
At Baby University, our classes are designed to provide new parents, grandparents, child care providers and those considering pregnancy with the necessary skills to help them and their children thrive socially, emotionally and physically. Baby University engages families to partner with healthcare professionals in all aspects of child care delivery and beyond – throughout their pregnancy, childbirth, post-partum and early childhood development.