Description
Having a baby? Join us for Baby on Board! This is an exciting opportunity for you and your family to learn how to prepare for your baby, tour our Family Birthing Center, and get answers from our amazing caregivers. You'll see what it means to be a VIP — Very Important Pregnancy.
Know what to expect when you bring your new baby into the world: Attend our Baby on Board classes. These free classes are only offered at Baby on Board.
You can also register online for our other Pregnancy & Childbirth classes and programs offered year-round.
Baby on Board event includes: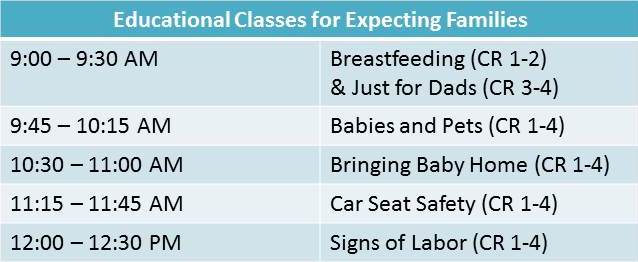 -Meet our OB/GYNs and pediatricians
-Take a tour of our labor and delivery suites
-Door prizes
-Exciting demonstrations
-Local Exhibitors:
AMAG Pharma
Anew Chiropractic
Blue Fish Pediatric
CHI St. Luke's Health Lactation Department
CHI St. Luke's Health Nutrition Department
Interfaith Child Development Center
Kelsey Seybold Clinic
The Little Gym of The Woodlands
Event is free and we will have complimentary parking. Secure your spot today!
If you are interested in participating as a sponsor or exhibitor, please contact Carolyn Hays at CHays@StLukesHealth.org or (832)355-5855. For all other event questions, please email Events@StLukesHealth.org.