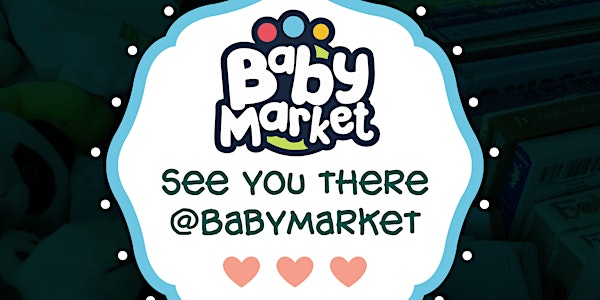 When and where
Location
Grace Schools, Plot 241 Ajidagan Street, Gbagada Estate
Description
Baby Market by Mamalette is an event where mothers can buy & sell nearly new and new baby, children and maternity goods. We also welcome a balanced mix of hand picked mother/child related businesses. If your kids are grown and you're left with a wardrobe or closet full of unwanted items, contact us to take a stall or sell items for you. It's a great way for you to earn a bit of extra money and keep waste down.
If you are a new or expectant parent, we can help you save thousands of Naira by offering nearly new items at a fraction of the cost! We all want the best for our children. But does that really mean buying brand new STUFF?? Or does it mean saving money for more important things?
Baby Market is located in a quality large indoor venue in Lagos, allowing our event to be held no matter what the weather.
Baby Market is also run by stall holders so you buy direct from the seller and have the opportunity to negotiate on the price. As a seller, Baby Market allows you to make some extra cash for you and your family whilst clearing out your house and storage cupboards. It's also a great excuse for mums to come and mingle.
BOOK NOW & RESERVE YOUR SPACE call 08166218444 or send an email to live@mamalette.com for more details.
Also visit our Facebook page https://www.facebook.com/babymarketNG/