Baby Led Weaning: Helping Babies Self-Feed with Stevie Benanty
Event Information
Refund Policy
Contact the organizer to request a refund.
Eventbrite's fee is nonrefundable.
Learn to get over your fears of giving your baby whole pieces of food, how to cut food appropriately, how to introduce utensils & more!
About this Event
What's Happening:
Little Scraps of Magic is excited to present an event on baby led weaning, which will teach you how to let your baby self-feed for pleasurable, no stress mealtimes.
With baby led weaning, your baby shares and self-feeds whole family meals, cut appropriately, and can completely skip spoon-feeding and puréed food. Babies can start as young as six months and if they meet all signs of readiness.
Sharing whole meals together as a family is the key to long term health and enjoyment of food, starting from your baby's very first bite. There is no reason why babies should be stuck being spoon-fed textureless food in the kitchen, away from the rest of the family while they converse, laugh, and have a good time. Babies can and should be at the table with the rest of the family to watch, learn, and mimic how to properly eat food, drink liquids, use utensils, and learn table manners. By giving your baby the same exact food you are eating, they immediately see that those foods are safe to eat, get introduced to a varied palate with different flavors and textures, and learn how to properly eat.
In this event, Stevie will guide you through how to get over your fears of giving your baby whole pieces of food, how to cut food appropriately, how to introduce utensils, cups, and plates, as well as other best practices, safety information, and tips from her work and clients.
All LIVE attendees will have an opportunity for 2 giveaways. One mama will have a chance to win a Getting Started Consultation with Stevie plus the Getting Started Guide (a $59 value) and another mama will have a chance to win the Getting Started Guide (a $24 value).
Playback available to registrants who cannot make event live upon request.
Registration open until 12:00pm day of the event.
Where:
Via Zoom, Link sent 30 minutes prior to event start
Cost:
$10 for single ticket.
What's Little Scraps of Magic?
A nurturing digital community for mamas who have a desire to unlock their potential and creativity, reclaim their fierce power, and honor their motherhood at the same time.
Through cultivating meaningful relationships with other moms and providing a platform for women to share their knowledge, expertise, and strengths, we're building community and we're making magic.
Virtual events include a variety of topics that are inspirational and educational. We focus on curating events that will answer your questions, enhance your life, and make you feel a part of something GOOD.
About Our Event Leader, Stevie
Stevie Benanty, founder of Baby Led Way was born and raised in New York City and attended The George Washington University in Washington DC. In high school and college, she interned and worked at top public relations firms, live music venues, and fashion magazines. After getting her degree, she moved back to New York City to start her career on the management team of the world's best-selling international DJs before opening a nightclub in Brooklyn, New York with her friends. She was the founder and editor of an online lifestyle magazine while she bounced around Europe with her husband and then launched an e-store dedicated to all things flowers while living abroad in London for a few years. Most recently, she was the vice president of marketing at the world's first digital platform for investing in sustainable farms.
Stevie and her husband had their son in London and recently moved back to Brooklyn, New York. She discovered her passion for baby led weaning along the way, but couldn't quite figure out the best way to incorporate her new interest and all of her research into her professional life. After helping many friends and friends of friends on their baby led weaning quests, it was at the urging of her husband and her 'clients' to help others on a broader, more professional scale. Thus, Baby Led Way was launched in the spring of 2020, and this is only phase one of her master plan to bring baby led weaning into every kitchen in America and worldwide. Stevie strongly believes that baby led weaning could help turn back the clock on childhood obesity and other related illnesses, and baby led wean-ers will turn into adults who not only love food, but have a healthy relationship with it. She also believes that access to fresh food, nutritional knowledge, and the ability to cook for your family should be a right, not a privilege. Her promise is that Baby Led Way is for families of all income levels, races, and nationalities, and her work will be available with special rates to all who need it. We all deserve a shot at giving our children the gift of health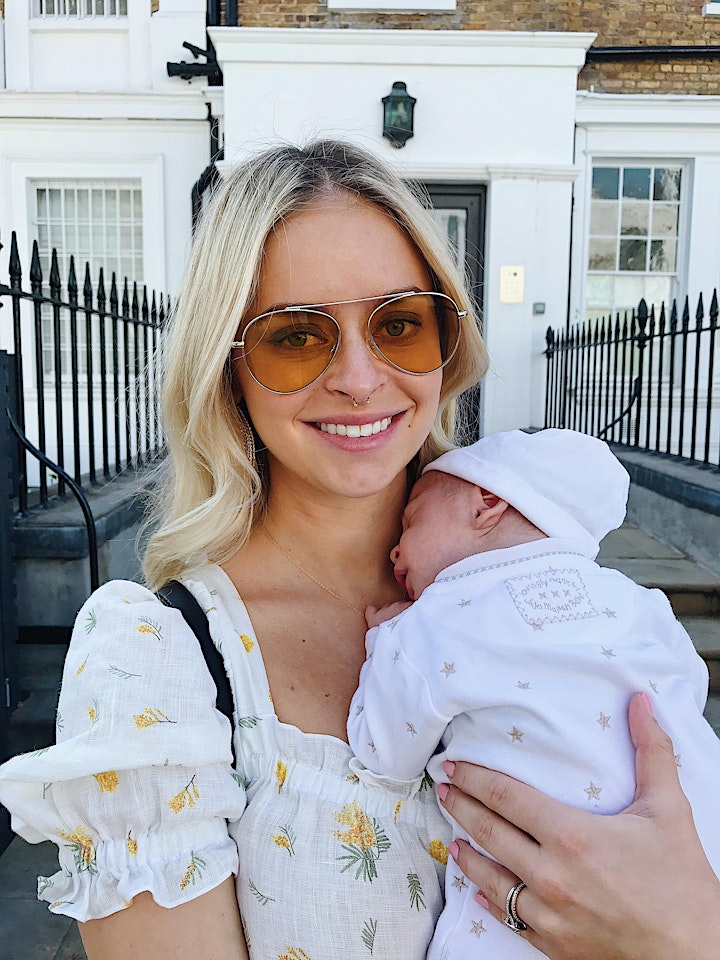 Date and Time
Location
Refund Policy
Contact the organizer to request a refund.
Eventbrite's fee is nonrefundable.