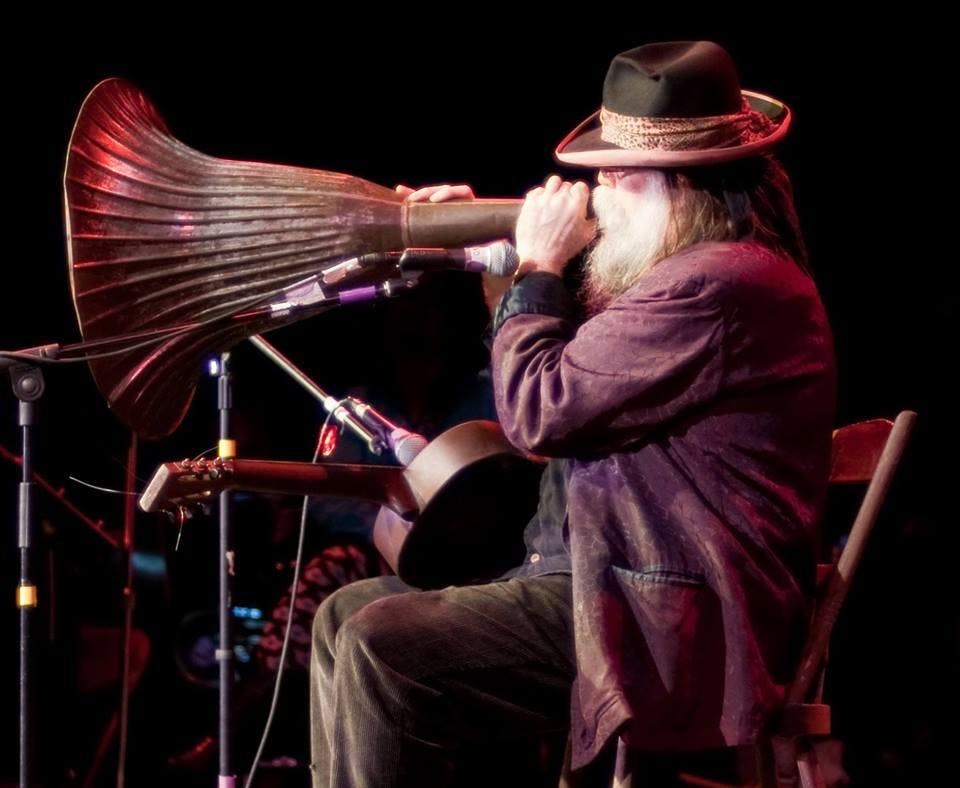 About this Event
Baby Gramps: "The Salvador Dali of Folk Music" 
Baby Gramps is an energetic humorously entertaining performer with an endless repertoire. He plays a National Steel guitar, and sings his own unique arrangements of rags, jazz, & blues from the 20's & 30's, and many originals with wordplay, humor, and throat singing. According to an article in Seattle Metropolitan Magazine, Baby Gramps is acknowledged as one of the top 50 most influential musicians in the last 100 years. 
Hot Damn Scandal finds its songs under park benches and in forgotten alleyways. The resulting outlaw ballads, dirty jazz, circus freakouts, shanty-rags, string band funk, lonesome heart-breakers, and whiskey bottle love songs blend together in a sweet song syrup somewhere between a ramble and a roar. Sometimes called 'Tipsy American Gypsy Blues', Hot Damn Scandal pulls no punches and and puts thunder in your molasses.