Description
Join us on the Friday before Halloween for the NEPA Premiere of 'Baby Frankenstein' -- an award-winning feature film that was shot entirely in Northeastern Pennsylvania! We have teamed up with the Weekender & the Times Leader Media Group for what is sure to be an unforgettable evening!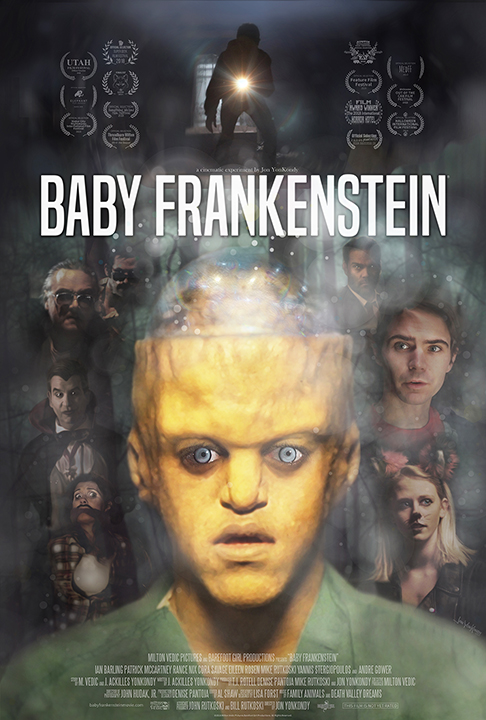 '

'Baby Frankenstein' is a comedy-drama feature film that tells the story of young Lance and his unlikely friendship with a pint-sized, self-aware automaton. After Lance stumbles upon this 'little dude', he enlists the help of Truth, the sassy girl-next-door, to protect him from his mom's batty boyfriend, Ken Glinevich. Glinevich is hell-bent on capturing Baby Frankenstein and claiming the $50,000 reward being offered by the mysterious owner of Baby Frankenstein, Dauvin Lundquist. Lance finds an unlikely ally in his awkward neighbor, John, who appears to be romantically interested in Lance's mother, Kim. As the potential captors close in on Lance, Truth, and Baby Frankenstein, Lance must decide what he will risk to preserve Baby Frankenstein's freedom.'
'Baby Frankenstein' has been screening at film festivals across the United States and internationally, winning various awards as it goes. We are very excited to bring it back home to Wilkes-Barre!
Admission is $10.
All kids that come dressed in their Halloween costumes get in for FREE! (14 and under)

Tickets can be purchased online or at the event. First come first served, so reserve yours today!
RED CARPET COCKTAIL EVENT
Friday - October 26th - 6pm
The Red Carpet Premiere will be held at R/C Movies 14 in Wilkes-Barre and hors d'oeuvres, snacks, refreshments, and beer (21+) will be served and included in price of admission.

The Screening will start promptly at 7:30pm on Friday. Total run time is 83 min.


A Q&A with various members of the cast and crew will begin directly after the film.

The Baby Frankenstein After-Party will be held in downtown Wilkes-Barre featuring live music from the motion picture by Family Animals.
Baby Frankenstein is coming! Don't miss out!