About this Event
NOTE: Pre-registration is now closed. Registration will be available on Baby Day at the event location. We look forward to seeing you on Saturday!
On Saturday, February 15th, Baby Day will host specialized activities that promote bonding and delight and foster early brain development at locations across the state of Texas for families and caretakers with very young children
Baby Day activities are tailored for infants and toddlers from ages 0-3 and range from infant yoga to music classes to dancing, curated art, story time and more.
****Uber Credits and Trinity Metro Passes are available for Baby Day Guests, please contact Natalie Fellows for more information: NFellows@First3YearsTX.org.****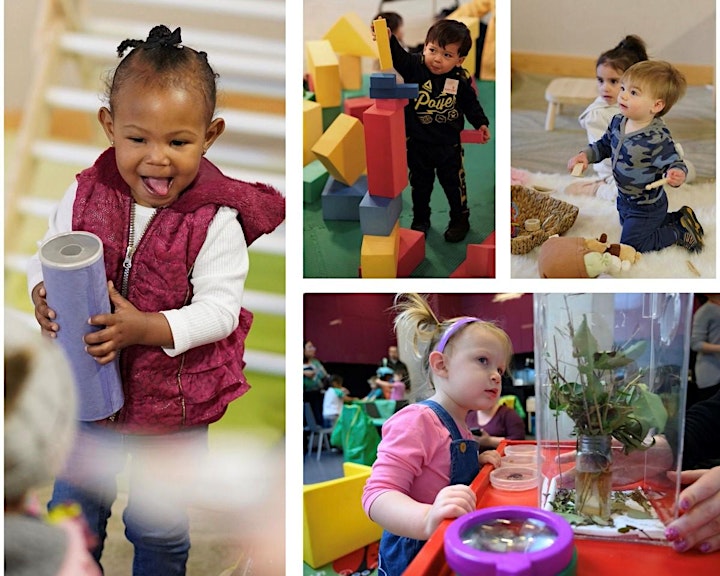 Event Schedule
8:00 AM | BRIT Opens | Light Breakfast/Snack Served in Atrium I
8:10 AM | Welcome Speeches take place in Atrium I
8:20 AM | Activity Station Open Throughout the Day
8:20-8:40 AM | Infant Yoga with Mareesa Brooke Yoga
8:30 - 8:50 AM | Toddler Dance Class with IM Terrell Academy
9:00 - 9:20 AM | Story Time in Burk Library
9:10 - 9:40 AM | Music with TCU School of Music
9:30 – 9:50 AM | Toddler Yoga with Mareesa Brooke Yoga
9:40 – 10:00 AM | Infant Dance Class with IM Terrell Academy
10:15 – 10:45 AM | Music with TCU School of Music
10:35 – 10:55 AM | Story Time with BRIT
11:05 – 11:25 AM | Toddler Yoga with Mareesa Brooke Yoga
11:10 – 11:30 AM | Toddler Dance Class with IM Terrell Academy
11:45 – 12:15 PM | Music Class with TCU
12:10 – 12:30 PM | Infant Yoga with Mareesa Brooke Yoga
12:40 – 1:00 PM | Story Time with BRIT
12:40 – 1:00 PM | Infant Dance Class with IM Terrell Academy
1:00 PM | Baby Day Concludes
Thank you to our Activity Station Partners:
- Botanical Research Institute of Texas
- The Center for Children's Health
- Early Learning Alliance
- First3Years
- Fort Worth Public Library
- KERA
- MHMR of Tarrant County
- Parents as Teachers
- Play Studio by Green Space
- UNT Health Science Center - Healthy Start
- UNT Health Science Center - Pediatric Mobile Unit
Baby Day Fort Worth is Powered by PNC