Description
This is an optional class and is open to all parents, caregivers, grandparents, etc. in the community.
Consider this class the "How To" manual that should come with your baby! This class prepares new parents to have a better understanding of normal newborn appearance and behavior. Our time together will help to instill confidence in diapering and bathing techniques, baby wearing, basic infant care, and tips on bonding with your newborn. It is ideal, but not required, for both parents or other caregivers to attend this class together.
INSTRUCTOR - JOY KONKLE, MS, LPC, CLD, ICEA
I have long been passionate about birth and after the birth of my first daughter, I combined my background in education with my desire to support families in their own birth and parenting journeys. In 2009, I became a certified labor doula and followed that with a certification in childbirth education. I have taught childbirth and baby care classes for the past 6 years and love teaching and working with families during this precious time in their lives. I live in Littleton with my husband and four beautiful children.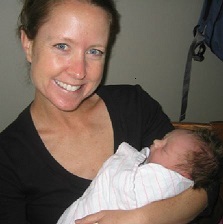 You can reach me at 720-308-4956 or joykonkle@yahoo.cm
Or learn more about my services at http://www.myjoyfulbeginning.com/