Description
Baby Block Party offers affordable, neighborhood classes for babies and toddlers (8months - 3years) and their grown-ups. As young children grow they are naturally curious, easily excited, and always busy! This class provides a positive, stimulating, and social environment where you and your little one can connect with others and enjoy song, stories, play and movement activities together.

---
Frequently Asked Questions
Can I drop my baby off while I run a quick errand?
No. A parent/caregiver is required to stay with their baby/toddler for the entire class.
I have a baby and an older child. Can the older child come along?
Most likely - please contact Becca to confirm.
What's the refund policy?
You may cancel and receive a full refund up to 24 hours before class.
Have a different question? Please email thebabyblockparty@gmail.com.
Organizer of Baby Block Party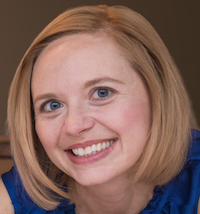 I have spent the past decade teaching pre-kindergarten in the Twin Cities and am currently sharing my time between teaching Early Childhood Family Education for District 196 and caring for my two year old daughter in the Armatage neighborhood of South Minneapolis. I have a Masters degree in early childhood education from Concordia University St. Paul and am a licensed early childhood and elementary school teacher in the state of Minnesota. 
As a new South Minneapolis mom, I was surprised at the expense and long-term commitments required of many of the baby-friendly enrichment classes in the area. In response, I designed Baby Block Party to provide families with a more affordable and accessible opportunity to enjoy fun, high-quality early learning experiences with their baby; promoting cognitive, physical and social growth and development.