Baby Animal Video Festival & Holiday Party 2015, produced by Ignite Gotham

Tuesday, December 1, 2015 from 7:00 PM to 10:00 PM (EST)
Event Details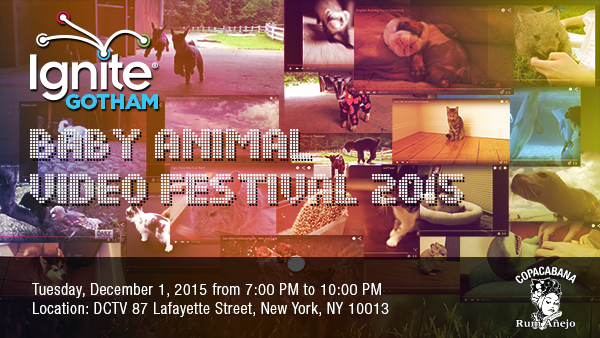 Since the dawn of internet video, baby animals have dominated the bandwidth. From LOLcats to a walrus hunting for his bucket, viewers like you have been obsessing over the adorableness of baby animals for years. Because...WHY WOULDN'T YOU?!
 We look at them on our laptops, tablets, phones, T-shirts, mugs, onesies...everywhere. And every now and then, we watch them with other people. So, why not do that at an IRL party? With like IRL people, drinks and ALL THE CUTE THINGS!
On December 1, 2015, the crazy team that gave you Ignite Gotham and Ignite NYC will be bringing you our first annual (maybe annual?) Baby Animal Video Festival.
Come kick off your holiday season with our community of innovators, geeks, nerds, tastemakers, and video lovers!
(tickets will be available at the door)
But wait, I still want an Ignite Talk!
We'll have one!  Noah Levinson, a Content Strategist at Big Spaceship with specializations in YouTube, Vine, munchkin cats, and Teddy Roosevelt, will be giving a talk about the phenomena of animal videos on the internet - it will be fun!  
Gary the Goat and Other Unexpected Animal Celebrities, Noah Levinson
@NDLevinson

It's not just grumpy cats and Pomeranians that are super famous. Australian goat superstar, Gary, and exotic animal celebrities like Derek's Big Cats are starting a new wave of animal celebrity.

Want to submit your own video?
(And if you've got a video you'd like to submit, we'd love that! Click here to submit your video that you'd like to show to our masses by November 21st.)
Want to volunteer?
If you'd like to volunteer at the event (free admission, free drinks provided!), please email us at team@firebugproductions.com.
*Animal costumes are not required, but are highly encouraged.
(This is an event for adults)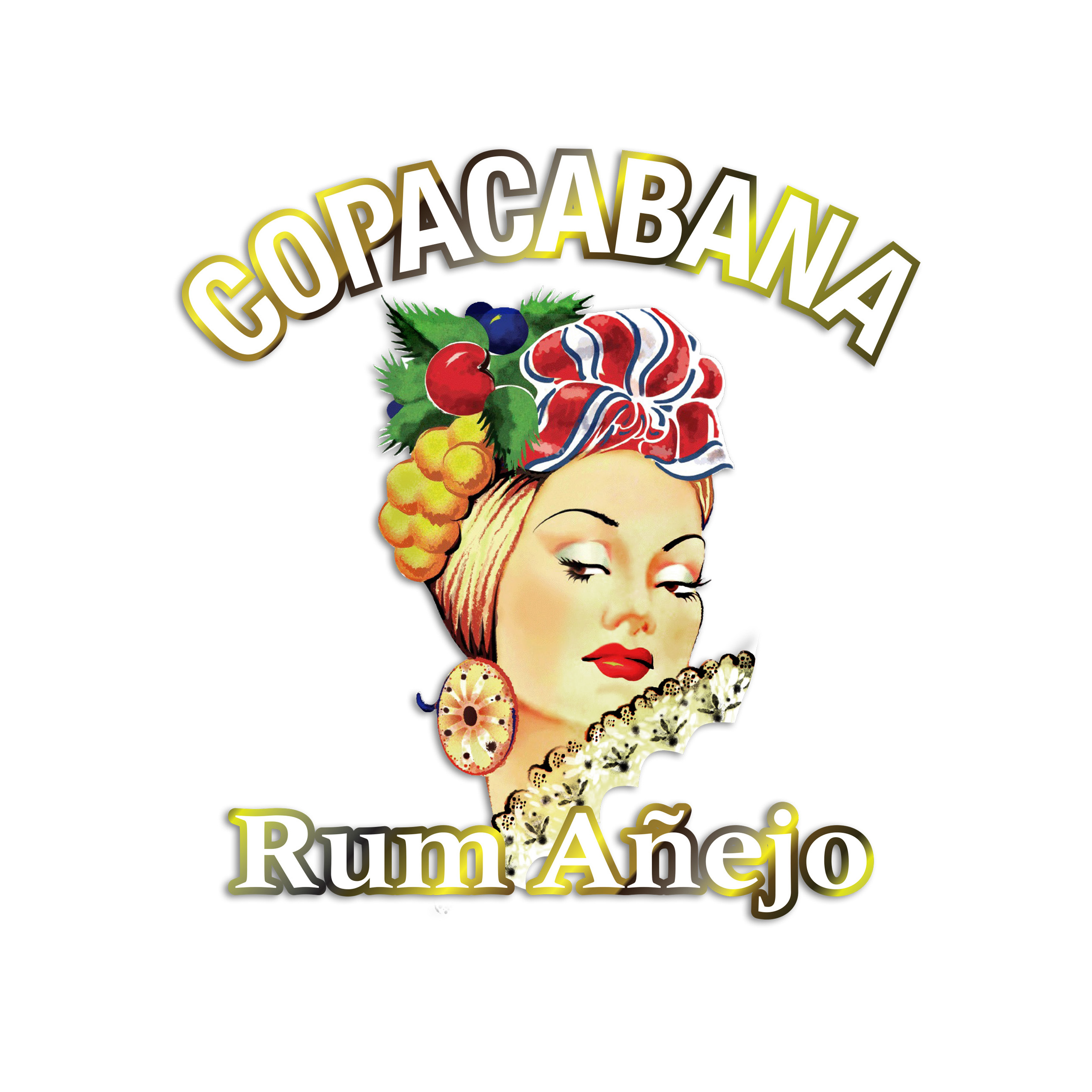 Have questions about Baby Animal Video Festival & Holiday Party 2015, produced by Ignite Gotham?
Contact Ignite Gotham
When & Where

Downtown Community Television Center
87 Lafayette Street
New York, NY 10013


Tuesday, December 1, 2015 from 7:00 PM to 10:00 PM (EST)
Add to my calendar
Organizer
Ignite Gotham
We produce both small and large events following the Ignite format: 5 minutes total, 20 slides each, each slides moves every 15 seconds. Enlighten us, but make it quick!
Ignite Gotham is co-directed by Martha Denton & Oscar Torres. Song Hia is our Director of Marketing and Oscar Trelles is our Director of Business Development. Julia Zhou is our Director of Event Production and Ashley Harris is our Producer and Community Director.
Baby Animal Video Festival & Holiday Party 2015, produced by Ignite Gotham