Description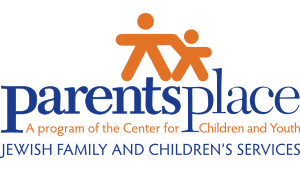 Welcome to a class that explores child development in the pre-crawling stage of life. Along with topical discussions relating to your baby's development, we will use song, rhythm, and rhyme to:
Develop eye tracking

Build early language skills

Learn predictability and body awareness

Encourage the left and right hemispheres of the brain to communicate
This class is geared for anyone who spends time with and cares for babies. Parents, grandparents, and caregivers are welcome!
Bring your baby and PLAY!!!
The American Academy of Pediatrics says, "Play is essential to development because it contributes to the cognitive, physical, social, and emotional well-being of children and youth. Play also offers an ideal opportunity for parents to engage fully with their children."
With Wendy Poore, Parent Educator.

For more information, contact Teresa Merenda at (415) 359-2484 or teresam@jfcs.org
[For Parents of Infants & Babies]