Description
Come celebrate the holidays with your BABJ crew!! No agenda, no guest speaker. Just food, drinks and merriment.
MORE DETAILS ON BABJ.com http://www.babjmd.com/2016/11/4th-annual-babjholiday-warm-clothing-drive-dec-7th/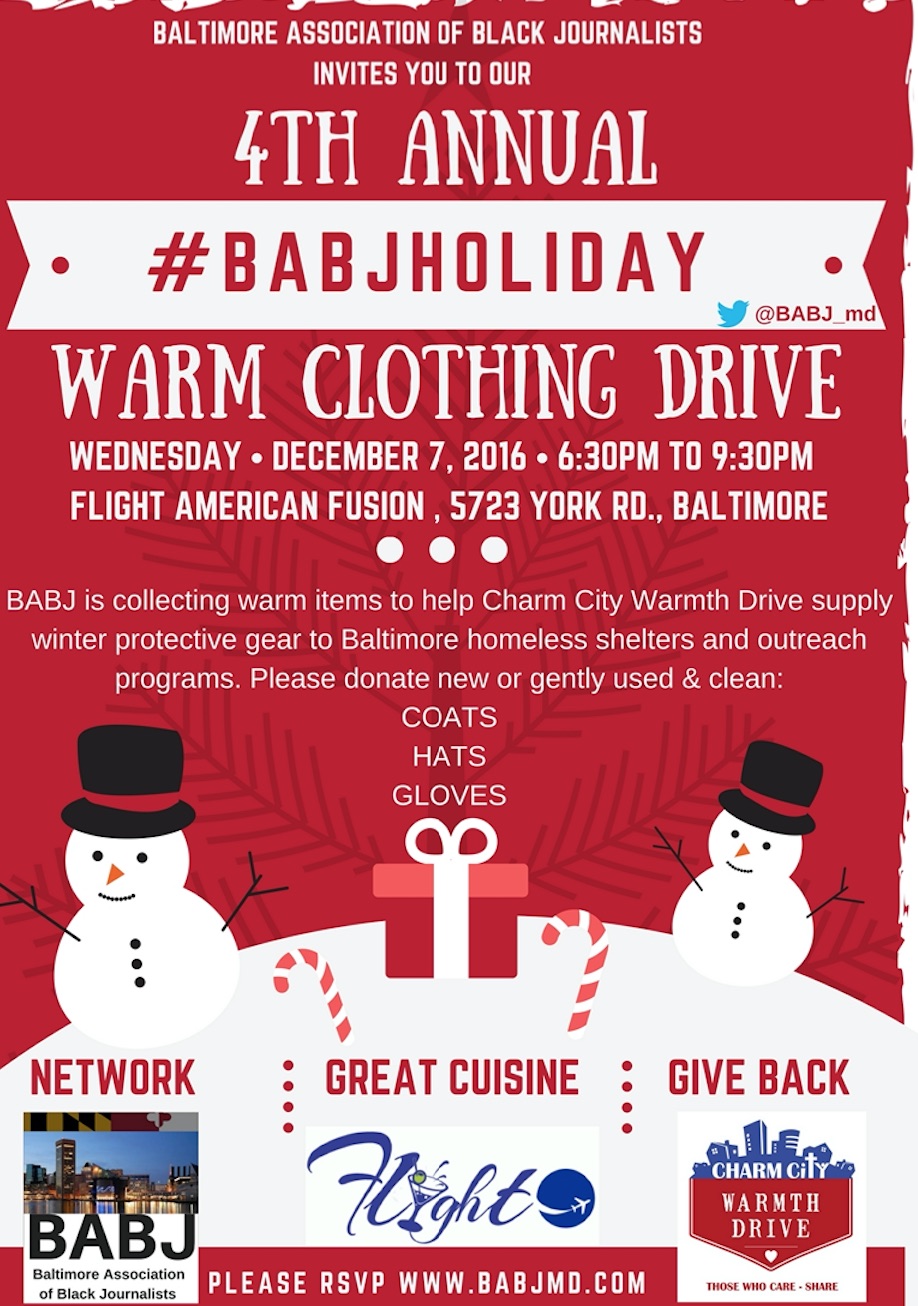 The Baltimore Association of Black Journalists voted to support the Charm City Warmth Drive (CCWD) http://www.charmcitywarmthdrive.com/ with our 4th Annual #BABJholiday Hangout. Charm City Warmth Drive (CCWD) works with shelters and individuals to make sure all new and gently used coats, hats and gloves (for all ages) that are collected are dispersed throughout the area to those most in need.
CAN'T MAKE IT TO #BABJHOLIDAY???
If you can not make it to the #BABJholiday event Wednesday Dec 7th (um booooo you know you can make it), but would still like to donate. Please email BABJ President Nicki Mayo at babjmd@gmail.com with details as to where I may pick up the item(s) from you that Tuesday afternoon/evening.
Please use the subject line " PICK UP DONATION - YOUR NAME."
EXAMPLE":
To: babjmd@gmail.com
Subject: PICK UP DONATION - Jane Doe."