Babies First Connected Parents Connected Kids Workshop 12-6-17
Description
Babies First invites our partners providing case managment services to families and/or parents to the Connected Parents Connected Kids workshop on Wednesday, December 6, 2017, at the Elections Training Facility from 8:30 am to 4:00 pm.
The workshop is provided by the Healthy Start EPIC Center.
The speaker for this workshop is Rebecca Levenson who has her Master's degree in Interdisciplinary Social Sciences (Reproductive Health) from San Francisco State University. Rebecca currently works as a Principal Consultant with 13 years as a Policy Analyst with Futures Without Violence. Rebecca has a background working in domestic violence education, reproductive health care, policy, and legislative initiatives in state and federal programs. Rebecca has written, directed, and produced 17 videos related to topics ranging from parent education and primary prevention of child abuse, college campus sexual assault prevention strategies, training health care providers on how to provide universal education about domestic violence, trauma informed domestic violence screening, safety planning and warm referral to advocacy programs.
The objectives of the workshop are:
Strategies for perinatal/early childhood case management settings that support creating a trauma-informed workplace policy that highlights the importance of self-care

Understand the impact of trauma (ACEs, racism, domestic violence) on the health and well-being of children and families including parent/child relationships

Name a universal education strategy that enhances resiliency for caregivers to help them and their children self-regulate and heal from trauma
Nursing Continuing Education Units Available (6.0 CEU).
Lunch will be provided and sponsored by CalViva Health.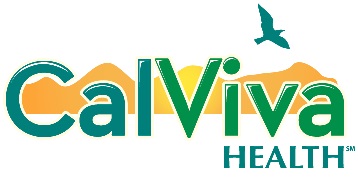 Your attendance and support is important to ensure families have the necessary tools and services they need to have healthy babies and live healthier lives. If you have any questions, please contact Christine Vang at chrvang@co.fresno.ca.us or by telephone at 559-600-3330.