B612 Foundation Live Facebook Chat

Wednesday, January 9, 2013 from 12:00 PM to 1:00 PM (PST)
Event Details

You are invited to join B612 Foundation for what promises to be a lively one hour chat hosted on our Facebook page.
What are the odds of a devastating asteroid impacting the Earth? How will the privately-funded Sentinel Mission work to map Near Earth Asteroids in the inner solar system? Chief Executive Officer and Co-founder Dr. Ed Lu and Mission Director Dr. Harold Reitsema will be available to answer your questions about the Sentinel Mission and all things asteroid related. Join us!
This is a free event and pre-registration on EventBrite is encouraged. All pre-registered attendees will be entered into a random drawing for a chance to win an official gift pack that includes a B612 T-shirt, Sigg water bottle and an official NASA astronaut autographed photo from Dr. Ed Lu.
About Us
The B612 Foundation aims to build, launch, and operate the first privately funded deep space mission – a space telescope to be placed in orbit around the Sun. The Sentinel Mission's goal is to create the first dynamic map of the inner solar system to enable future exploration and to protect Earth from a devastating asteroid impact. You can learn more about our story by visiting www.b612foundation.org.
Panelists
Dr. Ed Lu, Chairman & CEO
 
Ed Lu is a former NASA astronaut who flew three space missions including 6 months on the International Space Station.
 
From 2007-2010, he led the Advanced Projects group at Google, where his teams developed imaging technology for Google Earth/Maps, Google Street View, and energy information products including Google PowerMeter.
 
He is the co-inventor of the Gravity Tractor, a spacecraft able to controllably alter the orbit of an asteroid.  He has published scientific articles on high-energy astrophysics, solar physics, plasma physics, cosmology, and statistical physics.  He holds a PhD in astrophysics from Stanford University, and a Bachelors degree in Electrical Engineering from Cornell University.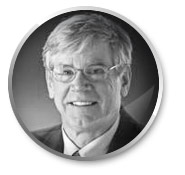 Dr. Harold J. Reitsema, Mission Director
 
Harold Reitsema is a planetary astronomer who specializes in designing space science missions that probe the solar system and beyond. While at the University of Arizona, he discovered satellites of Saturn and Neptune. He recently retired from Ball Aerospace, where he led design teams for Hubble Space Telescope instruments and numerous space missions. At Ball Aerospace, he served as Director for Science Mission Development, Civil and Operational Space.
 
He was Principal Investigator for a NASA Planetary Instrument Design and Development contract for miniature focal plane development, Flight Project Manager of the Sub-millimeter Wave Astronomy Satellite instrument program; Lead Systems Engineer in support of science teams for several NASA science instrument programs; and Co-Investigator and Calibration and Data Processing Team lead for the GIOTTO mission that flew past Halley's Comet in 1986
 
Dr. Reitsema received his bachelor's degree in Physics from Calvin College, Grand Rapids, Michigan, in 1972 and his Ph.D. in Astronomy from New Mexico State University, in Las Cruces, New Mexico, in 1977. From 1997 until 1982 he was a Senior Research Associate at the University of Arizona, where he developed optical instruments and data systems that utilized emerging electronic imaging technologies for telescopic observations of solar system objects. During that period he led teams that discovered satellites of Saturn (Telesto) and Neptune (Larissa). His observations provided scientific guidance to
several NASA space flight missions.
 
Dr. Reitsema has a strong background in technology development, including infrared and visible light detectors, calibration and data analysis.  He has published more than 50 papers in the areas of astronomy, planetary science and space missions including studies of asteroids and planetary satellites. Dr. Reitsema received a U.S. patent for the Optically Coupled Shaft Encoder. Asteroid 13327 Reitsema is named in recognition of his contributions to Planetary Science. He holds memberships in the American Astronomical Society, American Association for the Advancement of Science, and the International Astronomical Union, and is listed in Who's Who in America.