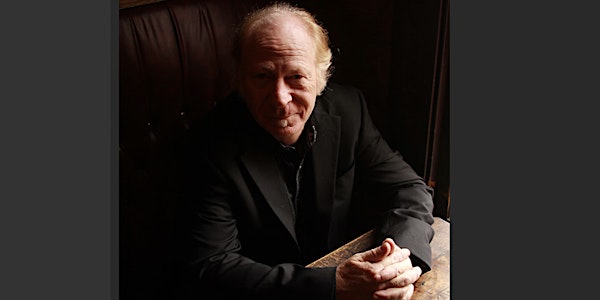 B3 Master Class with Red Young
Organist Red Young Master Class at Nashville Jazz Workshop December 10th, 2022 at 1pm CST.
When and where
Location
Nashville Jazz Workshop 1012 Buchanan Street Nashville, TN 37208
Refund Policy
Contact the organizer to request a refund.
About this event
Red Young is a master of the Hammond B-3. He has performed and recorded on B-3 in many genres including Jazz, Blues, Rock, Pop, and Fusion. Red will be doing a master class on B-3 at the Jazz Workshop at 1PM on December 10 where he will play, demonstrate how to work the B-3, and take your questions. This would be a great master class for any fan of the B-3 and, in particular, keyboard players who want to become more familiar with the specifics of working the B-3.
Red Young "I've been playing the Hammond organ for 55+ years, much of that in studios, in concert and in clubs. Many don't know much about the B3 other than it has keys and they have heard it on recordings or in concert. Many don't know how it works, how to get sounds, what to do with your feet on the bass pedals, drawbar settings and basically what the capabilities of the instrument are even though it has been recorded for most of the century and one of the most versatile instruments every built.
It was designed in the 1930s and the A, B and C models built from 1935 until 1975. It has been used it in jazz, rock, country, gospel and jazz settings and it fits with every kind of music. The drawbars have more than a million combinations and I am still discovering new sounds.
I want to introduce the Hammond to those that only know it as a big brown box or are scared to play it. Unlike keyboards and workstations and samples, it's not self explanatory. I want to break down the intricacies of the organ and pass along why it's such an incredible instrument.
Let's explore the Hammond Organ together. Students will observe and ask questions and I explain and demonstrate as I go."