B2B Viral Marketing: Can You Build Buzz Like a Consumer App Even If You're...
Description
This workshop is open to startup founders, startup executives, entrepreneurs, innovators, designers and developers.
-------------------------------------------------------------------
CURRICULUM
Would you like to drive thousands of leads to your B2B website, product, or brand by harnessing the power of free mass media coverage, industry buzz, social sharing, dynamic events, and organic word-of-mouth?
In Viral B2B Marketing: Can You Build Buzz Like a Consumer App Even If You're for the Enterprise?, PR Hacker CEO and viral expert Ben Kaplan [www.prhacker.com] will go inside some of the most noteworthy B2B marketing hits of the past decade to get a better understanding of how viral principles are changing the face of modern business-to-business marketing and growth. Learn how your B2B startup, midsize company, or enterprise can use these learnings to create disproportionate leverage — pulling in new leads, users, and customers at a surprisingly low acquisition cost.
TARGET AUDIENCE:
Major B2B brands that want to drive awareness, consideration, and purchase of their products
B2B enterprises who want to generate leads and draw-in new customers
B2B founders and CEOs who want to be thought leaders in their industry
PR, social media, and digital marketing managers at B2B companies who need scalable PR buzz
TOPICS COVERED:
How to "create news" and make ANY B2B brand or startup "newsworthy"
How to differentiate yourself from your competitors — and piggyback on their PR coverage
How to become a thought leader in your industry and be the go-to person for interviews
How to drive maximum coverage of your conference booth with event PR before, during, and after
How to leverage breaking and seasonal news to create powerful call-to-action triggers
How to quickly warm up leads that start out cold by demonstrating clear value
How to leverage your LinkedIn network in a rapid fire and scalable way
How to activate emotions that cause more industry buzz and word-of-mouth sharing
How to convert offline activities to online engagement (and vice versa)
How to convert mass media and social media exposure into website traffic and user data capture
AGENDA
6:00PM – 6:45PM: Networking, light dinner
6:45PM - 7:00PM: Sponsor introductions
7:00PM – 8:00PM: Workshop w/ Ben
8:00PM - 8:30PM: Lightning pitches
8:30PM - 8:45PM: Individual questions and networking
SPECIAL BONUS
We'd love to have you come prepared to briefly explain your product, brand, service, or company (in just a few sentences). Near the end of the presentation, we'll invite audience members on stage to participate in a "Lightning Pitch" round. In 3 minutes or less, Ben and the PR Hacker team will help you brainstorm an awesome "media hook" for getting widespread PR and social media coverage.
MORE INFORMATION:
Learn more at: www.prhacker.com
See what folks had to say after Ben's last workshop series:
"I sincerely appreciate all of the work that went into putting this event together. Absolutely fantastic, and so thankful I stumbled my way to the Access Silicon Valley website. Love the presentation!" - Geoffrey L.
"This guy is the smartest PR guy around." - David K.
"I absolutely loved the first iteration of "From Seed to Series A."
SPEAKER BIO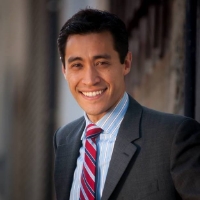 Ben Kaplan (@benjaminkaplan) is the founder and CEO of PR Hacker, the fastest growing PR company in the world. He is a rare "quadruple threat" PR and media expert: Over the course of his 15-year career in the media, Kaplan has been featured on 2,000 TV and radio shows (such as Oprah and Good Morning America), served as a media spokesperson for major brands (such as Dr. Pepper and Discover Card), founded a boutique PR firm (with clients like Budweiser and Mercedes-Benz), and worked as a syndicated columnist and commentator (including columns for The New York Times and TIME). He is also an accomplished coder, startup founder, and Harvard-trained economist.
ORGANIZER

PREMIER SPONSORS

Procopio - Ranked among the Best Law Firms by U.S. News & World Report from 2014-2016.

VentureMoney Management Co. – Investment firm headquartered in San Diego.