B2B Sales Fundamentals (3-night) Workshop Series

Tuesday, April 3, 2018 at 4:30 PM

-

Thursday, April 5, 2018 at 6:30 PM (CDT)
Event Details
About You 
You are coming from a modern sales team. You need focused commercial dojo training in an uncommonly cool environment. You represent a SaaS, recurring revenue or multi-stakeholder enterprise solution. You have data + analytics but they aren't working as they could be for you. You have 6.8 stakeholders to manage on average to drive consensus, and this slows everything down. Time for The Scale-Up Group's core B2B sales training workshop! 
In this Workshop you will...
Have fun! You will put yourself in your customer's shoes. You will get to role-play common scenarios, interact with peers in B2B Sales situations and take an enlightening personality test that will highlight your strengths and areas of development. 
We know creating value through selling is a noble profession. Sales demands a lot and you deserve a playful and engaging workshop to reenergise. 
Afternoon Agenda
The Scale-Up Toolset is based on the current realities of an enterprise business and technology or blended platform partnership solution. Most role-play involves pitches with lots of stakeholders. We offer a new way to navigate your jourbey with new partners or expanding value with existing customers.
Tuesday April 3rd (16:30 - 18:30): Negotiating Complex B2B Contracts: Coffee is for Openers

Learn about our Hero's Journey in sales and how to open any discussion

Wednesday April 4th (16:30 - 18:30): Solution selling isn't quite dead: -- the key is mobilizing with insight

Apply our 3 types of "insight" to any customer situation to advance the deal

Thursday April 5th (16:30 - 18:30):  Closing and objection handling: Jedi skills for handling anything that could be thrown at you

Learn a dialectic method and convert objections into curiosity and urgent close 
Results
Using this approach, individuals practice creating partnerships that align to corporate purpose.  Long-term practice with these tools includes personal and corporate growth. Immediate results are increased lead conversion, faster buying cycles, and established  buyer confidence.
You will leave each night with something inspiring and energizing to practice the following week. You will have tools to OPEN a powerful conversation, add value through insight to any conversation, and to approach negotiation with a growth mindset of what is possible, rather than starting from what is feasible. You will walk away with personal insight into your strenghts and how to enhance them. You will see a difference in how you open, develop and close deals with your business partners. 
Trainer 
Daniel Douglass or alternate Scale-Up Group Coach 
Includes
Light food, drinks, coffee, tea, fruit water, wifi, call rooms and free working space + optional Happy Hour following afternoon sessions at WeWork.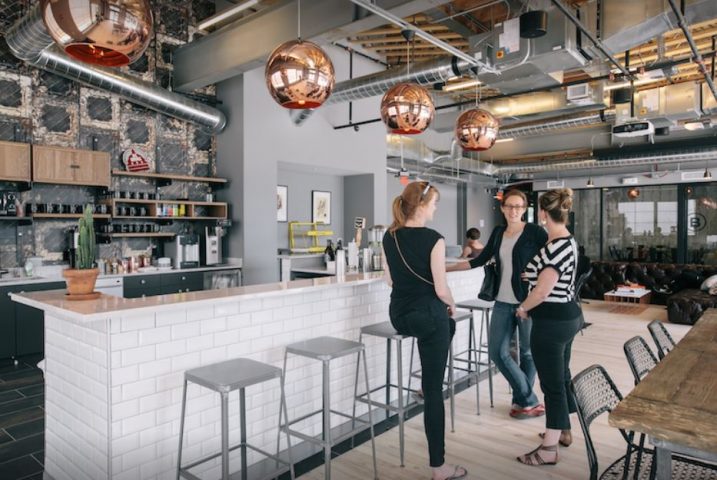 Materials
This workshop will include a Commercial personality type Self-Assessment. All results are confidential and used to focus your individual learning and partnership skills. All printed materials are to be kept and we will set you up for easy repetition and reference following the course. Most will be available should you lose those carbon based documents we still hand out on our Steel Our Stuff page. The really good and juicy reprints must be requested by e-mail at hello@thescaleupgroup.com.
Our self assessment is a proprietary tool and you must be a Scale-Up Coach or licensed partner if you wish to conduct it for your organization or with clients. 
Our Scale-Up methods come from years of practice and refinement. Our work is focused in support of B2B scaleups and companies running lean, agile, and self-managing practices.
If you decide not to take the course, we encourage you to use our open source methods under the terms of service and take any thought leadership that serves you.
Cancelation and Tranfer or Special Policy
We do not provide refunds on a cancellation (unless The Scale-Up Group cancels) but we will allow you to move a workshop to a different night or venue with up to 1 days notice. If you would like to book a private coaching or group session you may book with us at your place or our WeWork locations in Amsterdam, London, Washington, D.C., Dallas, and Singapore. 
You can't hack partnerships. But you can be confident navigating the sale together. 
Psst - WeWorkers, send us a note on the app and we'll get you a discount code. 
When & Where

The Scale-Up Group, WeWork Plano
7700 Windrose Ave
Plano, TX 75024


Tuesday, April 3, 2018 at 4:30 PM

-

Thursday, April 5, 2018 at 6:30 PM (CDT)
Add to my calendar
Organizer
We support commercial teams to sell confidently + align + become agile + scale-up.