Description
About You
You work on a fast-paced modern B2B enterprise sales team. You have a boss but are also self-managing. You represent a SaaS, recurring revenue or multi-stakeholder enterprise solution. You have data + analytics but they aren't working as hard as they could be for you. You have around 6.8 stakeholders behind the sale, and this slows everything down. Time for The Scale-Up Group's core B2B sales training workshop!
In this Workshop you will...
Learn about the science and psychology of sales
Get to role-play common buying scenarios and interact with peers in other local B2B firms
Complete an insightful personality test that will highlight your strengths and areas of development
Get to "steal out stuff" on the leading skills and methods that convert deals and increase cognitive apptitide
5 - Day Journey
Day 1 - (Monday 17:00 - 18:00): Kick-Off + Learning Agenda
Day 3 Module 1 (Wednesday 10:00am - 2:00pm): Negotiating Complex B2B Contracts: "Coffee is for Openers"

After completing our Self-Assessment you will join a fun exercise highlighting the habits and behaviors of 6 common buyers and how to deal with extreme (passive or aggresive) types

Define your own ways to #BE READY for any type of conversation and go in to your calls and demos more prepared

Define your own ways to #MOVE FORWARD and drive proposals and deals using a technique to handle any roadblock that could be thrown at you

Role-Play using our dialectic method to turn objections into curiosity and urgent close


Day 2-4 Online Homework + Practice learning

Day 3 - Module 2 (Friday 10:00am - 2:00pm): Managing Time, Energy and Mobilzing with Insight: "Dreams come true, otherwise nature would not INCITE them"

Solution Selling is Dead! -- the key today is mobilizing with insight (learn our 3 types of "incite") to any customer situation to advance the deal
Learn to combat sales target and performance variation and become more adaptive to your territory/market and changes using the #PDCA (PLAN, DO, CHECK, ACT) method for sales
Leave with a practice for structuring your Monday, Tuesday, Wednesday, Thursday and Friday so you take NO work home over the weekend
Optional Coaching Extras
For an extra €99 per person you can get a premium personalized 2-page assessment report built on the personality assessment and your coach's observations. This custom 2-page report includes a 1:1, 1-hour followup session (in-person or phone) with the coach/trainer in the month following your workshop. Please e-mail hello@thescaleupgroup.com for details and sample report.
Results
Participants will leave each day inspired and energized to practice the learning. You will see an immediate impact on your ability to OPEN, MOVE FORWARD and CLOSE any partnership conversation, and add value through insight. Long-term practice with these techniques will see improved lead conversion, faster buying cycles, better task prioritization and improved partner trust.
Trainer
Daniel Douglass or alternate Scale-Up Group Coach
Workshop Includes
Light lunch, coffee, tea and fruit water
Co-working space before or after training, wifi and call rooms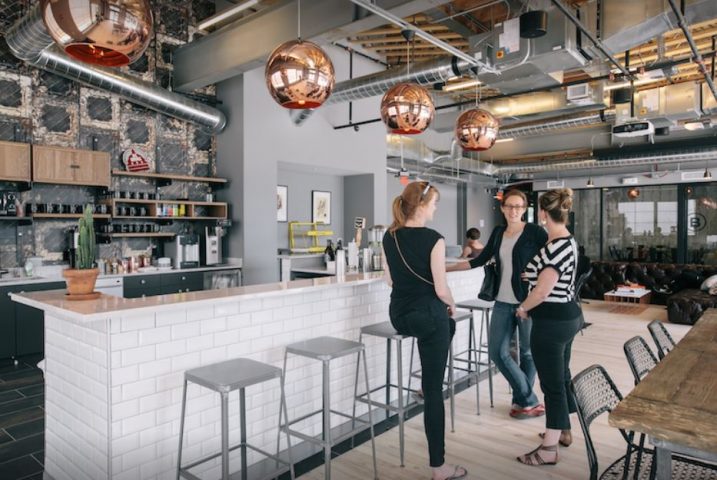 Materials
This workshop will provide you with:
a Commercial personality type Self-Assessment. All results are confidential and used to focus your individual learning and partnership skills. *Extra fee gets you a premium 2-page report version of this + follow up coaching
A copy of our B2B Field-Book. All printed materials are to be kept and we will set you up for easy repetition and reference following the course. Most will be available should you lose those carbon based documents we still hand out on our Steel Our Stuff page. The really good and juicy reprints must be requested by e-mail at hello@thescaleupgroup.com

A summary of the training deck
A copy of Dan Pink's new book When
Cancelation and Tranfer or Special Policy
We do not provide refunds on a cancellation (unless The Scale-Up Group cancels) but we will allow you to move a workshop to a different night or venue with up to 1 days notice from the event. If you would like to book a private coaching or group session you may book with us at your place or our locations in Amsterdam, London, Washington, D.C., Dallas, and Singapore.