Event Information
Refund Policy
Contact the organizer to request a refund.
Eventbrite's fee is nonrefundable.
EXTENDED: Virtual Premiere of B Y P A S S E D
About this Event
"Everyone in Coatesville needs to watch this movie but more importantly everyone who does not live in Coatesville should watch this movie." - Penny Perdick
VIRTUAL PREMIERE DETAILS
Virtual watch tickets are $20 per household/watch group. The film will be unlocked and available to watch between Friday, November 20 and Sunday, November 29, with unlimited replays until 11/29 at 6 pm.
All money raised will be used to cut a new intro to frame the project for a national audience, to provide free and low-cost online watch opportunities in 2021, and to cover web hosting fees.
10% of net proceeds will be donated to Coatesville Kids to College and F.I.S.H. (Fathers Involved Shedding Hope). Our goal is to donate $1000 to each organization.
Previously this event was scheduled to end on Sunday, November 22. Due to overwhelming public response, we have decided to extend the screening event through Thanksgiving weekend. We know so many of you are just discovering the film and want to share it with your families. We can't think of a better way to share our work.
If you love what you see, please share a link to bypasseddoc.com with a review on your social channels. We are grateful for your help in spreading the word!
WHAT OUR EARLY VIEWERS HAVE HAD TO SAY:
"Tremendous. A wonderful tribute to a special community, #rising." - Josh Maxwell, County Commissioner
"I watched last night and LOVED it! Excellent job by all involved. So many familiar places & faces. And showing my "not from the area" wife some history of Coatesville was so cool. As you all say in the film - its great for people from here to see this. And its great for people NOT from here to see this too. BRAVO!!!" - Jonathan Wright, Wright Insurance Agency
"I am absolutely blown away. To say I cried a little is a lie. I cried a lot. What an amazing tribute to our county's city. I loved every second of it! Thank you for loving Coatesville as much as the rest of us. You've highlighted all of the needs (like public transportation, the food desert issue, and keeping kids in local schools) and explained the fears (like gentrification). I truly hope you are as proud of yourself as you should be. You've reinvigorated a local social worker - me. Thank you." - Cory Lovera
"It brought tears to my eyes at times and shares the frustrations that our city experiences over and over. It shares our history and our challenges yet I came away feeling hopeful. I am hopeful that people see the challenges that some face. In today's social climate this movie could really help educate those who probably aren't even aware of what life is like outside their bubble... I promise you will not regret watching this movie." - Penny Perdick
The film explored the love, beauty and challenges facing the once booming steel town of Coatesville, Pennsylvania. The personal interviews were palpable. Regular joe's speaking their own truths and sharing their experiences touched my heart in a way few other films have done...Sarah has inspired me to be better. Do better. Love better. - Mary Nugent Mack
"What I saw last night was not only your personal dream, it was a gift to families born and raised in Coatesville and others who have joined the Coatesville family at various times in their lives. As I watched Bypassed, I was also looking around, as I always do, at everyone's reactions. As I looked I saw people young and old nodding their heads in agreement with what they were seeing in front of them. I saw them reminiscing the good old days of Coatesville when Coatesville was a thriving community. I saw them agreeing with the future of Coatesville being brighter and hopeful. I felt Love and Pride!" - Arden Hunt
"The Bypassed movie is outstanding and by the turnout, it was a huge success. Thank you for producing the culture, need, hope, rising and positives of Coatesville." Peter DiMaio
"I was a part of the "Coatesville Diamond Divas" from age 12 to 21 and I am forever grateful for those experiences. Drill Team and Church kept me grounded, and kept me out of a lot of trouble. I've been away from Coatesville for seven years because I left to go to college ... It feels so good to be back and my heart is so full tonight!! PHENOMENAL job again!" - Jam'era Winchester
"When I'm at Chamber meetings they all want to help bring back Coatesville. But what they really mean is: we want a couple of nice restaurants downtown and an entertainment place to got to for our use. Their wants have nothing to do with the residents' wants. I always ask: What do the residents want to see to help them meet their needs, social, community and financial? Of course I have a million ideas about that. Their vision of revitalization means nothing for the people of Cville.
Now we're in Covid times, you can forget revitalization.. The world has radically changed, many things never going back to BC: before Covid. County and municipal people need to view Bypassed, we can't assume they know what the people are thinking, they're mainly up-market people with secure jobs that can be done at home. Bypassed is more relevant now than BC. The whole country has to transform, the tens of thousands of Coatesvilles in every county." - A.B.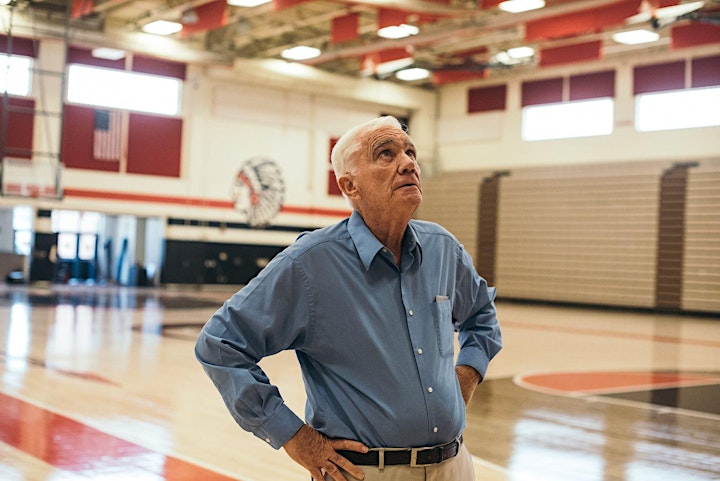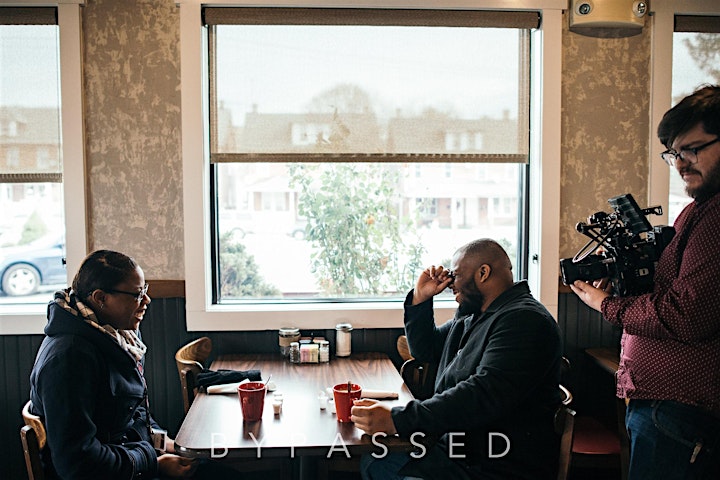 Date and Time
Location
Refund Policy
Contact the organizer to request a refund.
Eventbrite's fee is nonrefundable.