B. MOORE DANCE & 6 O'CLOCK DANCE THEATRE-WINTER INTENSIVE DECEMBER 17-19, 2021.
About this event
B. MOORE DANCE and 6 o'Clock Dance Theatre joins forces to bring you a dynamic, three day Winter Intensive. Spend an entire weekend working closely with the companies visionaries: Artistic Directors Bridget L. Moore and Zach Ingram!
The intensive will include afternoon and evening class options. Classes will be offered in Ballet, Ballet Contemporary, Contemporary, Graham, Horton, Jazz, Pilates and Repertory. You can choose what best fits your schedule by selecting from the following options: Full Intensive, Day Pass, Single Class, In Person or Online. It's your choice to let your inner artist/athlete out with an all-access pass for the full intensive (roar!) or ease into the holiday season with a class or two.
Intensive available for Pre-professional and Professional dancer. Reserve your spot now to B. MOORE at 6 O'CLOCK!
Friday, December 17, 2021
BALLET (CONTEMPORARY) - Z. Ingram - 1:00-2:30 PM
CONTEMPORARY - B. Moore - 3:00-4:30 PM
JAZZ - Z. Ingram - 5:00-6:30 PM
REPERTORY - B. Moore - 7:00-8:30 PM
Saturday, December 18, 2021
PILATES - B. Myers- 1:00-2:30 PM
GRAHAM - S. Cat-Hendricks- 3:00-4:30 PM
JAZZ - B. Moore- 5:00-6:30 PM
REPERTORY - Z. Ingram- 7:00-8:30 PM
Sunday, December 19, 2021
BALLET - M. Uesaka - 2:30-4:00 PM
CAREER CONVERSATIONS - B. Moore/Z. Ingram - 4:00-5:00 PM
HORTON - Z. Ingram - 5:30-7:00 PM
REPERTORY - B. Moore/Z. Ingram - 7:00-8:30 PM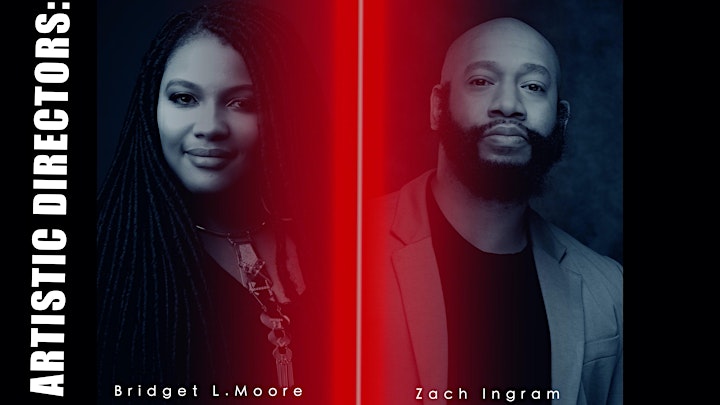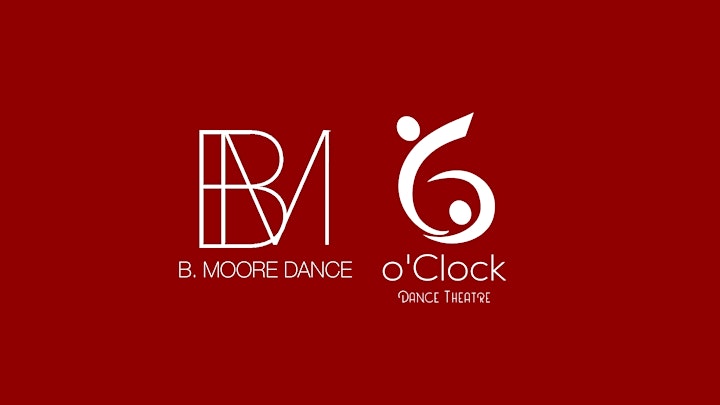 Organizer of B. MOORE at 6 O'CLOCK: Winter Intensive
B. MOORE DANCE-www.bmooredance.org
B. MOORE DANCE founded in 2018, is a Dallas-based contemporary modern dance company. The diverse collective of performing artists are led by artistic director and Dallas native, Bridget L. Moore. The mission of B. MOORE DANCE is to empower and transcend generations through the art of dance by cultivating the arts through education, leadership and performances. The company aims to foster creative spaces through innovative works, collaboration, education, and community projects. B. MOORE DANCE creates a nurturing environment for future artists and leaders through the collective sharing of ideas and perspectives.
Throughout her illustrious career, Moore sought opportunities to give voice to her passion for teaching and choreographing, and has received international accolades and awards for her outstanding work. Moore's choreographic works provide both cultural and kinesthetic experiences rooted in African-American and global dance aesthetics. Her choreography is kinesthetically and technically challenging and, at times, period-specific integrating historical and cultural perspectives through research and development.
Moore has consistently contributed to the field of dance, receiving national and international recognition from her peers and critics. B. MOORE DANCE is the visionary plan that epitomizes Moore's commitment to the dance continuum. The organizational goals are to develop the artistic profile, expand worldwide visibility, and create new collaborations and community engagement projects, with groundbreaking performances.
Moore has received choreographic commissions from TACA, TITAS, Ailey II, Southern Methodist University, University of Texas at Dallas, University of Texas at Austin, Dayton Contemporary Dance Company, Urban Bush Women, Dallas Black Dance Theatre, Bruce Wood Dance/METdance and Red Clay Dance Company, to name a few. These are major achievements, in addition to her notable professional career as a dancer with New York-based, Ronald K. Brown Evidence: A Dance Company.
Moore's work has been presented at AT&T Performing Arts Center-Annette Strauss Square, New York's-Fall for Dance Festival, Jacob's Pillow "Inside/Out" series, Dee & Charles Wyly Theatre, Margot & Bill Winspear Opera House, Addison Theatre, The Joyce Theater and Ailey Citigroup Theater, among others.
6 O'CLOCK DANCE THEATRE-www.6oclockdancetheatre.com
In 2014, we first introduced the world to the powerful and polished contemporary movement of 6 o'Clock Dance Theatre. Since then, we extended the experience of 6 o'Clock Dance Theatre past traditional concert venues and into fundraisers, churches and public parks.
We've helped businesses celebrate historical milestones, and teamed up with fellow arts organizations to make a difference in our community. But most importantly, we realized that we are more than an art project – we are an arts family.
As our purpose became clear, we developed a business model that will help 6 o'Clock Dance Theatre become a sustainable nonprofit. As always, we remain firmly committed to creating true value for our audiences, industry partners and the arts community that we call home. Please take a moment to get to know our company movers and shakers!
Artistic Director:
Zach Law Ingram is from Miami, Florida where he graduated from New World School of the Arts. He is a National Foundation for the Advancement in the Arts (NFAA) Gold medalist and U.S. Presidential Scholar in the Arts. Ingram trained with The Ailey School, Dance Theatre of Harlem, and Miami City Ballet, to name a few. Ingram went on to join Alvin Ailey's second company (Ailey ll), and soon became a founding member of Space T.U. Embrace project. Ingram has danced with Alvin Ailey American Dance Theater, Armitage Gone!, Dallas Black Dance Theatre, Lion King Las Vegas, Lion King on Broadway, and Walt Disney World's Festival of the Lion King. He has performed works by Alvin Ailey, Dwight Rhoden, Alonzo King, Martha Graham, Judith Jamison, Twyla Tharp, Karole Armitage, Earl Mosley, Troy Powell and Peter London.
An innovator and choreographer, Zach has set works on Alvin Ailey American Dance Theater, Dallas Black Dance Theatre, Lion King Las Vegas, Ballet Noir, Dance Black Dance Theatre ll, and numerous dance studios throughout the nation. He began his own company, 6 o'Clock Dance Theatre, in January of 2014.
​During the 2021-2022 academic year Zach will be teaching dance classes at Southern Methodist University, including men's class, partnering and advanced ballet. He will also be setting a new work on the students there in Spring 2022.