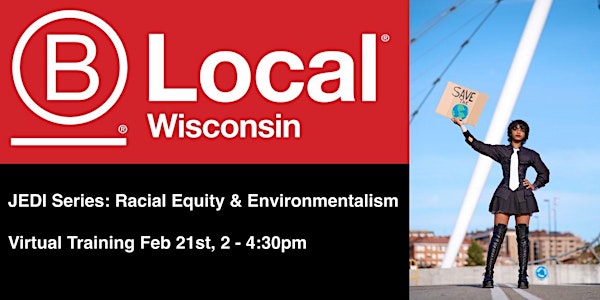 B Local Wisconsin JEDI Series: Racial Equity & Environmentalism
August Ball from Cream City Conservation & Consulting will lead a workshop around racial equity and environmentalism.
Refund Policy
Contact the organizer to request a refund.
Eventbrite's fee is nonrefundable.
About this event
2 hours 30 minutes

Mobile eTicket
B Local Wisconsin is proud to partner with Cream City Conservation & Consulting, our first Black-owned (and Black woman-owned) certified B Corporation in Wisconsin to offer JEDI (justice, equity, diversity, and inclusion) training.
Join August M. Ball of Cream City Conservation as she facilitates this robust workshop. Participants will learn why this work is led with race, by exploring how compounded disparities impact communities of color in every corner of society. Be it socio-economic, political, educational, health, etc. In addition, communities of color remain disproportionately impacted by environmental hazards yet grossly under-represented in spaces that hold key decision-making power related to conservation and sustainability. This workshop will provide the history of the construction of race, a key component in driving these inequities, while also evaluating environmental policies that have negatively impacted the environmental movement and produced the racial homogeneity we see today. The goal of this workshop is to help participants understand why these inequities exist, be more informed so more productive conversations can occur and in turn, so we can do something about the inequities our society faces.
Participants will develop a shared language for how to discuss these issues and interrogate the intricate relationship between race and institutional outcomes. This workshop will be challenging as participants will be invited to examine the ways in which they have interacted with race on internalized, interpersonal, institutional, and systemic levels.
This webinar will not be recorded.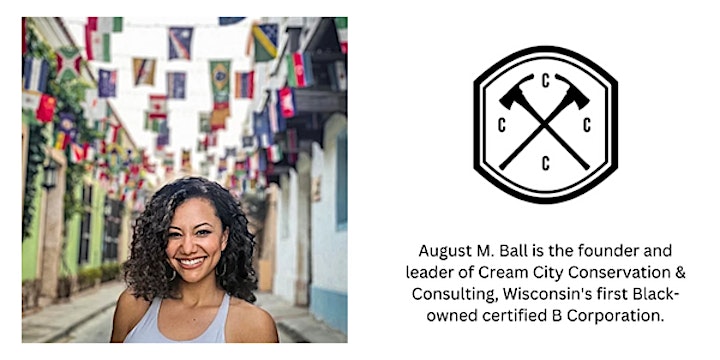 After a decade of working in the environmental field, August Marie Ball, a woman of color, and citizen of the world, noticed a theme: lack of representation of people of color in leadership positions and a lack of knowledge on how to mitigate existing organizational cultures which lead to workforce homogeneity in the first place.
August helps environmental and community-based organizations address diversity and land stewardship needs through the cultivation of inclusive culture and creation of equitable green career pipelines.
Any organization can increase engagement of traditionally underrepresented populations and build access through her trainings because she helps them identify (and provides tools) for interrupting unconscious bias and disrupting institutional roadblocks.
Cream City Conservation & Consulting is Wisconsin's first Black Owned Certified B Corp, they received their certification in Dec of 2021 and were also a participant in the B Lab US & Canada LEVEL program.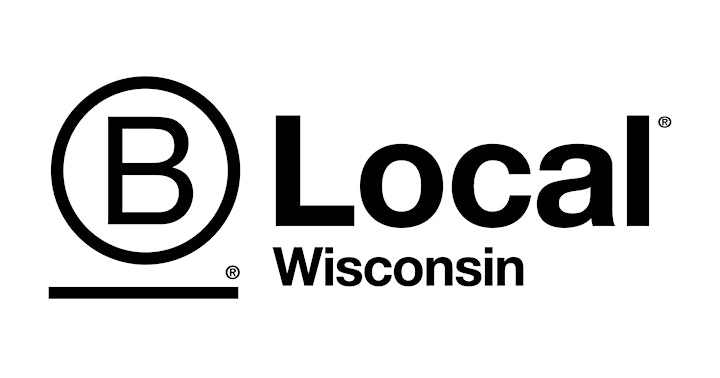 B Locals are place-based communities of people using business as a force for good. At the core of every B Local are Certified B Corporations — for-profit companies using the power of business to transform the global economy to benefit all people, communities, and the planet. Led by passionate volunteers, B Locals are just one of several networks that exist to create connections, increase the positive impact of their B Corp community, and raise awareness of the B Corp Movement.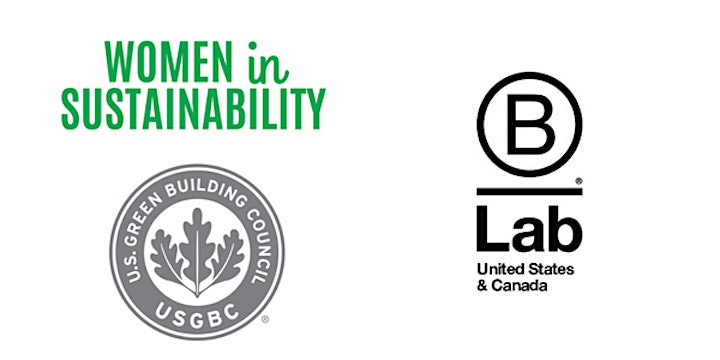 Women in Sustainability:
Women in Sustainability (WIS) grew out of a desire from the Women on the 2015 Wisconsin Sustainable Business Council Advisory Board for a place to connect and to share our challenges and successes with other women in the field. WIS is currently housed under the Wisconsin Sustainable Business Council.
Today, Women in Sustainability (WIS) is a network of professional women working to advance social and environmental sustainability while fostering collaboration and inclusivity in Wisconsin.
WIS Values:
Inclusivity
Professional development
Mentorship
Networking
Fostering collaboration and partnerships
Work-life balance/integration
Reflection and Celebration
Health (food and lifestyle)
Relevancy and compelling content
We accomplish this by sharing best practices, ideas, opportunities, successes, challenges, lessons learned, etc. We are a volunteer-run organization and we host educational and networking events throughout the year on our own and in partnership with other like-minded organizations. Our events are inclusive and open to all.
U.S. Green Building Council - West North Central Region:
Women in Green is a worldwide leadership platform creating space for women who are shifting the narrative on empowerment, access and impact in the clean energy economy.  As old paradigms are challenged a new roadmap emerges that is shaking up how we measure progress, who defines those indicators and what and whom is missing from the leadership table as we unfailingly work to raise the quality of life for all.
USGBC is committed to a sustainable, prosperous future through LEED, the leading program for green buildings and communities worldwide. Women play an integral part of that future for ALL.
B Lab U.S. & Canada:
A leader in economic systems change, our global network creates standards, policies, and tools for business. We certify companies — known as B Corps — who are leading the way.
B Lab Global creates standards, policies, tools, and programs that shift the behavior, culture, and structural underpinnings of capitalism. We mobilize the B Corp community towards collective action to address society's most critical challenges. Our global community includes over 6,000 B Corps in 87 countries and 159 industries. More than 100,000 companies use our B Impact Assessment and SDG Action Manager to manage their impact.
B Lab U.S. & Canada is one of six global partners of the global network. We foster and mobilize a growing community of people and businesses working towards a more fair and inclusive economy in the United States and Canada. Over 2,000 B Corps make up the U.S. & Canada community, supported by the nonprofit, B Lab U.S. & Canada.