Description
Join B Local NYC and Ox Verte at our 1st Annual summer block party for fun, food, networking and a B Corp marketplace. Learn more about how to patronize all of the products and services available in the NYC B Corp community, come prepared to promote your own product or service, and meet like-minded individuals from across the NYC B Corp community. Opportunities to get more involved with B Local NYC will also be available. Drinks and light refreshments will be served.
Who: The New York City B Economy (Who's the B Economy? Anyone that supports, works at, or believes in B Corps and the better business movement)
When: Tuesday, August 27 from 5:30-8:00 PM
Where: Center for Social Innovation, 601 w. 26th St.
Helpsy Clothing Drive
Did you know that 85% of clothes wind up in the trash! 10% of our landfills are filled with textiles, adding up to more than 81 pounds per person, per year. Join fellow B Corp Helpsy on their mission in combatting this issue and changing the way that we reuse and recycle clothing, by bringing your unwanted clothing to their mobile collection center at the event. Together, we can contribute to the more than 25 million pounds of clothing that are collected every year.
A few of the B Corps that will be present!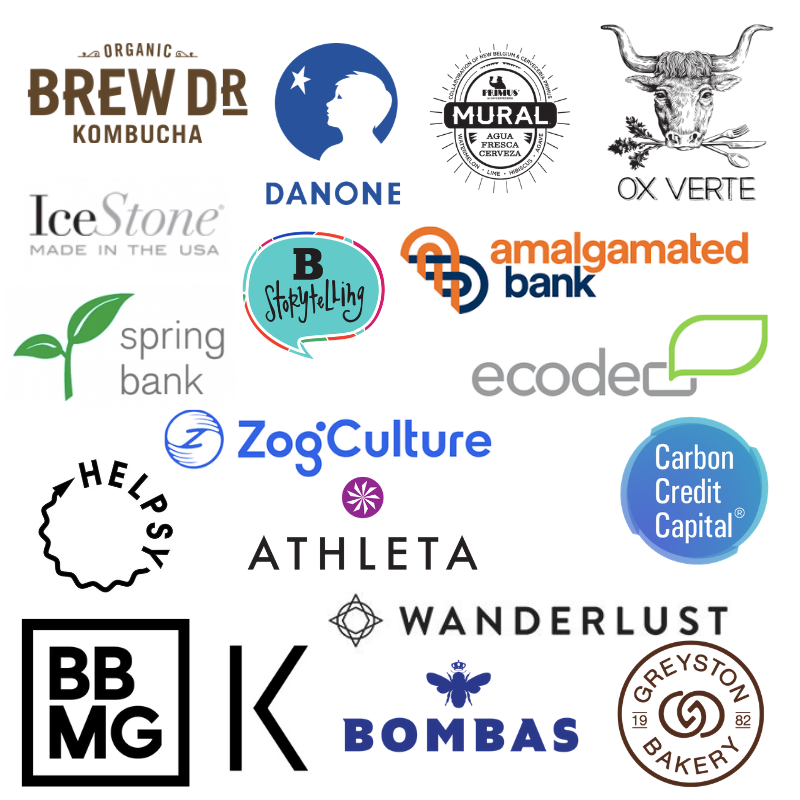 -----
Ox Verte
Ox Verte is a plant-forward food company working to reinvent office lunch and breakfast. At Ox Verte, we want to make seasonally-fresh, locally-sourced food an everyday occurrence, and offer wholesome meals that can nourish our bodies and nurture our communities.
The Company was founded in Feb. 2015 and serves groups sizes 10 - 1000 in NYC. As a Certified B Corporation, we are a leader in the global movement to use business as a force for good. Read about us in Food+Tech Connect or Edible Manhattan or check out our Instagram.
To learn more about Ox Verte, read about them in Food+Tech Connect or Edible Manhattan or check out their Instagram.