B Corporation Workshop: Structuring, Funding & Marketing a B Corporation
Description


Structuring, Funding and Marketing
a Benefit Corporation
Hands-On Workshop co-hosted by
Net Impact LA and B Revolution,
with the Hub LA and
Pepperdine University Graziadio School of Business
and Management.
Saturday, August 4th
9 a.m. to noon
Venue Change: Due to unforeseen construction delays, The Hub has rented a space on the second floor of Willow Studios for us to use for the workshop tomorrow. Willow Studios is just a few blocks south of the Hub location near downtown LA.

Willow Studios is located:
1333-1335 Willow Street
Los Angeles, CA 90013

Willow Studios is on the corner of Willow Street and Santa Fe St. Parking is in a lot off Santa Fe St. Enter the lot through the gate near Villains Restaurant (between Willow Studios and Villains)
This half-day workshop begins with a seminar by three B Revolution Consulting experts, followed by intensive hands-on, small-group workshops.
Seminar:
· Legal Structure for Social Enterprise
o For-profit or non-profit? Hybrid or joint venture?
o Benefit corporation? L3C? Flexible Purpose Corporation?
o Corporate governance for mission-driven enterprises
o How to manage your board of directors
· Early-Stage Finance for Social Enterprise
o Early-stage capital and the impact investing trend
o Business planning and financial modeling
o How to locate and pitch to an impact investor
o Term negotiation
· Marketing and Strategy for Social Enterprise
o B Corporation certification process and optimization
o Branding for B Corporations
o Developing a marketing strategy for sustainable business
o Optimizing your value chain for customer, employee, and community relationship management
Three 30-minute intensive workshops:
· How to structure your social enterprise
o Intensive 30 min workshop to help you understand the legal implications of business model selection, and the available legal structures for social enterprise business models
o Go home with a thorough understanding of the legal issues facing your social enterprise
· How to finance your social enterprise
o Intensive 30 min workshop to let you gain expert input on the market research, financial modeling, and capital needs of your social venture
o Understand the early-stage impact capital landscape and what it takes to raise capital for your social enterprise
· Marketing and Strategy for Social Enterprise
o In this 30 min workshop, Professor Bikel will walk participants through B Revolution's proprietary value chain optimization process, helping you identify new market opportunities and internal efficiencies
o Understand the B Corporation certification process and how you can use it to brand and find new market opportunities for your social enterprise
Your Benefit Corporation Experts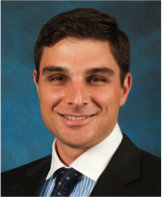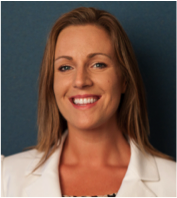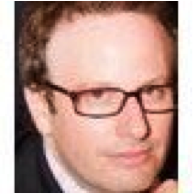 Dirk Sampselle
Founder of B Revolution Consulting, former member of the B Lab policy team, author of B Lab's benefit corporation legislative memorandum, 2013 Dean's Scholar JD/MBA Candidate at Pepperdine University, and founder of Citizens for Social Justice, 501(c)3.
Jacquelyn Hunter, MBA
Co-Founder of B Revolution Consulting, Investor's Circle Venture Fellow, Founder of the Thunderbird Angel Network, and early-stage capital expert who has placed over $10M in new ventures and coached hundreds of entrepreneurs through the capital solicitation process.
Robert Bikel, MBA
B Revolution Marketing and Strategy Consultant, Assistant Professor of Business and Sustainability at Pepperdine University, expert in multi-attribute decision analysis (MADA) for sustainable business strategy, and graduate of Harvard University.
Light Refreshments provided by Pepperdine University Graziadio School of Business and Management.


$50 per person*

*Discounts offered to Net Impact Supporting Members, Certified B Corps employees and Hub LA members
Event Hosts:
Net Impact LA - A community of changemakers using their jobs to tackle the world's toughest probems. "We put our business skills to work for good...it's possible to make a net impact that benefits not just the bottom line, but people and planet too."

B Revolution Consulting - Helps Social Enterprises by combining cutting-edge business plannng tools with impact measurement techniques to maximize profitability while creating valuable, mission guided impact.
Hub Los Angeles - A place for purpose-driven professionals to meet, work, learn and connect. Membership opportunites available. Hub LA Launches in September.

Pepperdine University Graziadio School of Business and Management - Founded on the core values of integrity, stewardship, courage, and compassion, Pepperdine University's Graziadio School of Business and Management has been developing values-centered leaders and advancing responsible business practice since 1969. Student-focused, experience-driven, and globally-oriented, the Graziadio School offers fully accredited MBA, Master of Science, and bachelor's completion business programs.

Organizer of B Corporation Workshop: Structuring, Funding & Marketing a B Corporation

We are Net Impact Los Angeles Professionals who use the power of business to solve social and environmental problems throughout greater Los Angeles.

We Connect People
We Educate Professionals
We Create Impact

If you are already a Net Impact member in Los Angeles, please specify Los Angeles as your network on your profile, to ensure you're on our mailing list. You can join or update your profile at www.netimpact.org. To become a member visit www.netimpactla.org and click membership.