The Ultimate Empowerment Experience! International Speakers, Master Life Coaches & Survivors, coming together with one Goal; to Save Lives!
About this event
B-Against Bullying All Star Weekend is a Weekend hosted by The Detour Program Inc 501c(3) Public Charity devoted to Raising awareness to Bullying and Suicide and the need for Prevention Programming. We have Dynamic Speakers coming from all over country create an experience not only for the Children but Adults Too, ensure an impactful weekend to help raise awareness and lower the number of families being affected by bullying or suicide. We will have Vendors on Site with programs and resources to help any families already affected or looking for ways to prevent it in your home or neighborhood. 
This Year's Theme "Before I Let Go" we will discuss loving each other a little bit harder. How to stand beside those who may be struggling mentally, or silently suffering. How to let those around us know we love and need them, "Before they let go. " Providing tools to draw families closer, to help build stronger communities. Children need to understand, that though it maybe fun to Bully and tease others, we need to be mindful that we never know what a person may be going through at home, and there is no way to measure how close someone is to letting go.
Be Prepared for The Ultimate Empowerment Experience for the Entire Family! This is your chance to show your support to those who may be suffering in silence, and to learn tools and resources to assist.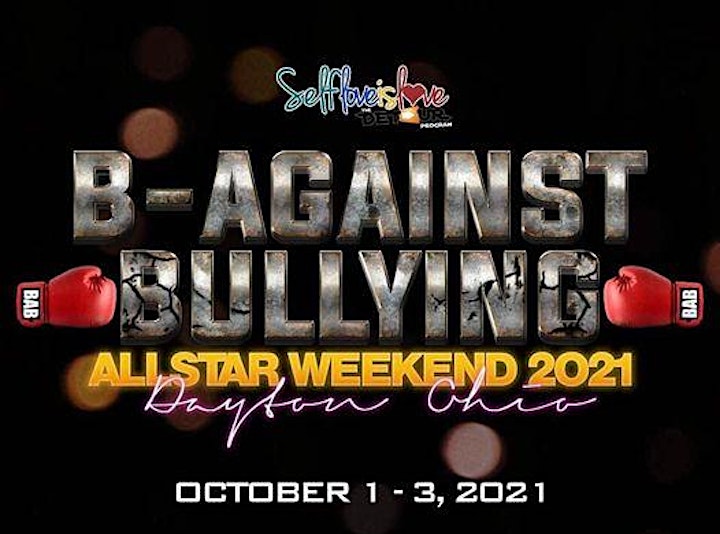 Organizer of B-Against Bullying All Star Weekend 2021