Description
Azure SQL DW guidance for ETL developers by André Kamman
Description
Level 300 - Advanced
ETL best practices for Azure SQL DW are different from classic Data Warehouse processes.
In this session I will explain what the important differences are and why. Many common ETL patterns work poorly in Azure DW. But if you use patterns suitable for MPP/Column Store-based environments, like Azure DW, it can be easy to outperform your old SQL Server-based Data Warehouse.
In this full day training we will look at the most common Data Warehouse loading patterns and explain why they will or won't be suitable for Azure DW. Alternative patterns will be introduced for all examples. This workshop is particularly useful for BI ETL developers that are using SSIS and are looking at implementing Azure DW or doing a PoC.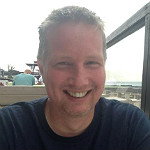 Speaker
André Kamman is a DBA and SQL Server Solutions Architect for CloudDBA. He has done a lot of DBA work on 1000's of servers where he discovered his love for Powershell, architecting SQL Server solutions, building and tuning ETL processes (with BIML), and even implementing PDW. André is a Data Platform MVP, Dutch PASS Chapter Leader and organiser of SQL Saturday Holland.
Additional information
Lunch, snacks and printed workshop material is included. Registration for the free SQLSaturday event on September 2nd must be done through the SQLSaturday #667 Oslo website.