AZIGG Grow Globally 2012

Monday, October 8, 2012 from 4:00 PM to 6:00 PM (MDT)
Event Details

  AZIGG Grow Globally 2012
"The Road Less Traveled"

Who's Who and What's What of Global Business in Arizona
All of Arizona's Global Business, All Together, One Time Per Year
4th Annual Grow Globally & 5th Anniversary Party for AZIGG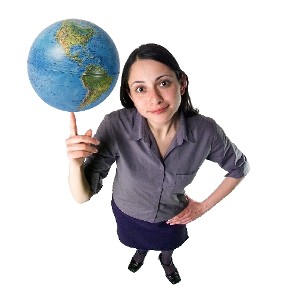 Monday, October 8, 2012
4:00pm – 6:00pm
Welcome by Scottsdale Mayor Jim Lane at 5:15pm
SkySong 1475 N Scottsdale Road in Scottsdale, Convergence Auditorium

$30 in advance ($35 @ the door)
Exhibitor tables are SOLD OUT

Includes international walking dinner and beverages. Free parking.

Who should attend: Arizona business leaders looking to export and grow globally. This is your annual best chance to connect to the global business community. Growing globally truly is 'the road less traveled'. Come with us on the journey!

Grow Globally Phoenix Fair is a signature event for AZIGG. Pictures from previous events are shown here for 2009, 2010 and 2011

Welcome internationalists!
Questions? Contact Yashu Chen @ 520-895-9668 (yashu@growthnation.com)

Exhibitors, Sponsors and Events (and Table Number)

AIESEC Arizona State
All the King's Flags #6

Altima Business Solutions #7

Arizona Chamber of Commerce & Industry #8

Arizona Commerce Authority #9

Arizona Consular Corps #10

Arizona Council for International Visitors (AZCIV) #11

Arizona District Export Council (ADEC) #48
Arizona Inc. 500: Nine Ways to Grow Event October 18 #24

Arizona International Growth Group (AZIGG) #24

Arizona Refugee Resettlement Program #16

Arizona Relocation Alliance #12

Arizona Solar Summit October 9-10 #13

Arizona State University and ASU SkySong #13

Arizona Technology Council #14

Aussie World Travel #19

AZ4Solar #15

AZCIV Annual Meeting October 24 #11

Belgium Study Abroad #29

BlueSpan Networks #18

Bonding Business and Education #17

Business Growth Conference and Expo November 9 #38

Calgary Committee of Phoenix Sister Cities #43

Chinese Chamber of Commerce #20

City of Scottsdale Community and Economic Development #25

City of Scottsdale Mayor Jim Lane #25

CQ Coach #21

Education Fund of America #24

Evaluate to Win #24

Fragomen, Del Rey, Bernsen and Loewy, LLP #26

GoGreen '12 Phoenix Event December 12 #24

GPEC International State of the State at AZIGG Event December 3 #23

Greater Phoenix Economic Council (GPEC) #23

Growth Nation #24

Human Capital Strategies #25

Ironwood Lithographers #27

Korean Chamber of Commerce of Arizona #28

Life Unhooked #37

Lon Safko at AZIGG Event November 5 #24

Maricopa Community Colleges International Programs #29

Maricopa Community Colleges SBDC #41

Market Access India #35

Mesa Community College Study Abroad Program #29

Mojo Video Marketing #33

NACTS - North American Center for Transborder Studies #40

Organization of Women in Trade - Phoenix (OWIT-Phoenix) #30

PCFR International State of the State October 15 #31

Phoenix Business Journal #38

Phoenix Committee on Foreign Relations (PCFR) #31

Phoenix Sister Cities #43

Polsinelli Shughart #22

Putting EB-5 to Work in Arizona Event October 10 #3

RUSTEC - Russian Science Technology & Education Consortia November 5-9 #13

Scottsdale Sister Cities #44

Small Business Administration (SBA) #42

Snell & Wilmer #3

Solarpraxis PV Power Plants Conference November 28-29 #15

TechBA #45

The Great Canadian Picnic February 2 (2013) #43

The Green Chamber of Greater Phoenix #46

The Welcome to America Project #49

Thunderbird Executive Education #5

Thunderbird Online #4

Translation Shoppe #36

US Commercial Service #48

US Export Assistance Centers (USEAC) #48

Valley of the Sun Clean Cities Coalition #47

Vistage International #50

World Trade Forum January (2013) #3

When & Where

SkySong
1475 N Scottsdale Rd
Scottsdale, AZ 85257


Monday, October 8, 2012 from 4:00 PM to 6:00 PM (MDT)
Add to my calendar
Organizer
AZIGG (Arizona International Growth Group) collaborates with local and international business organizations to support the global growth of Arizona-based businesses.
We typically meet on the first Monday morning of the month to share knowledge, experience and ideas for the benefit of executives at locally-based and global companies in Arizona.