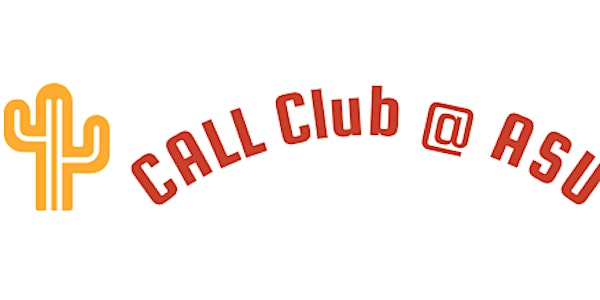 AZCALL Conference 2022
The AZCALL conference is a studen event held each year that provides a venue for computer-assisted language learning enthusiasts from around
About this event
The AZCALL conference is a student-led event held each year that provides a venue for computer-assisted language learning enthusiasts from around the state, region and beyond to exchange ideas, network, and receive valuable feedback on scholarly CALL research, including that which is in progress. Our invited speakers this year are Dr. Shannon Sauro from the University of Maryland, Baltimore County and Dr. Liudmila Klimanova from the University of Arizona.
This year, the AZCALL 2022 conference is a hybrid event. Local and national presenters are encouraged to attend the in-person event on October 22, 2022 at Arizona State University in Tempe, AZ. You also have the option to present asynchronously online.
Please, keep in mind that in-person presentations will not be recorded. Only asynchronous online presentations will be available on-demand on our website. Plenaries will be live-streamed via Zoom on the day of the event and will be later available on our website.
To participate in the online conference, please visit our official website.
Email address for all queries: call_asu@asu.edu