Description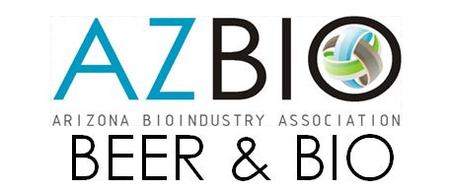 AZBio Southern AZ Member HOLIDAY Gathering
DECEMBER 13, 2011 5:30 PM - 7:30 PM

North East end of Foothills Mall at 7625 N. La Cholla Blvd. Tucson, AZ
---
Join AZBio and members of your bioscience and business community
for an evening of conversation and connections at Beer and Bio.
Reconnect with old friends and colleagues
Make new connections
Start a conversation about the great things happening in your business
Share an idea
Business + BioScience is creating a better Arizona. The goal of the Beer and Bio networking events is to give you an opportunity to relax, reconnect, and start conversations that just might lead to the next great collaboration for you and your organization.
Complimentary Happy Hour Snacks
Cash Bar
Cost: Free to Members, $10 to Non Members
Join us at The Fox and Hound for the October edition of Beer and Bio in Southern Arizona hosted by the AZBio in partnership with Bio-SA.
Who goes to Beer & Bio? Check out the photos on Facebook.
Organizer of AZBio Beer and Bio - 12 13 2011 in Southern AZ
AZBio -
The Arizona BioIndustry Association
Business + BioScience for a Better Arizona
AZBio is comprised of member organizations in business, research, government, and other professions involved in biosciences.
The Mission of AZBio:
To serve our Members, both as organizations and as individuals, by providing access to the key resources, connections, and information that support their ability to Connect, Collaborate, Innovate and Succeed thus supporting the growth of a thriving economic ecosystem for Arizona's Bioscience Industry.