Description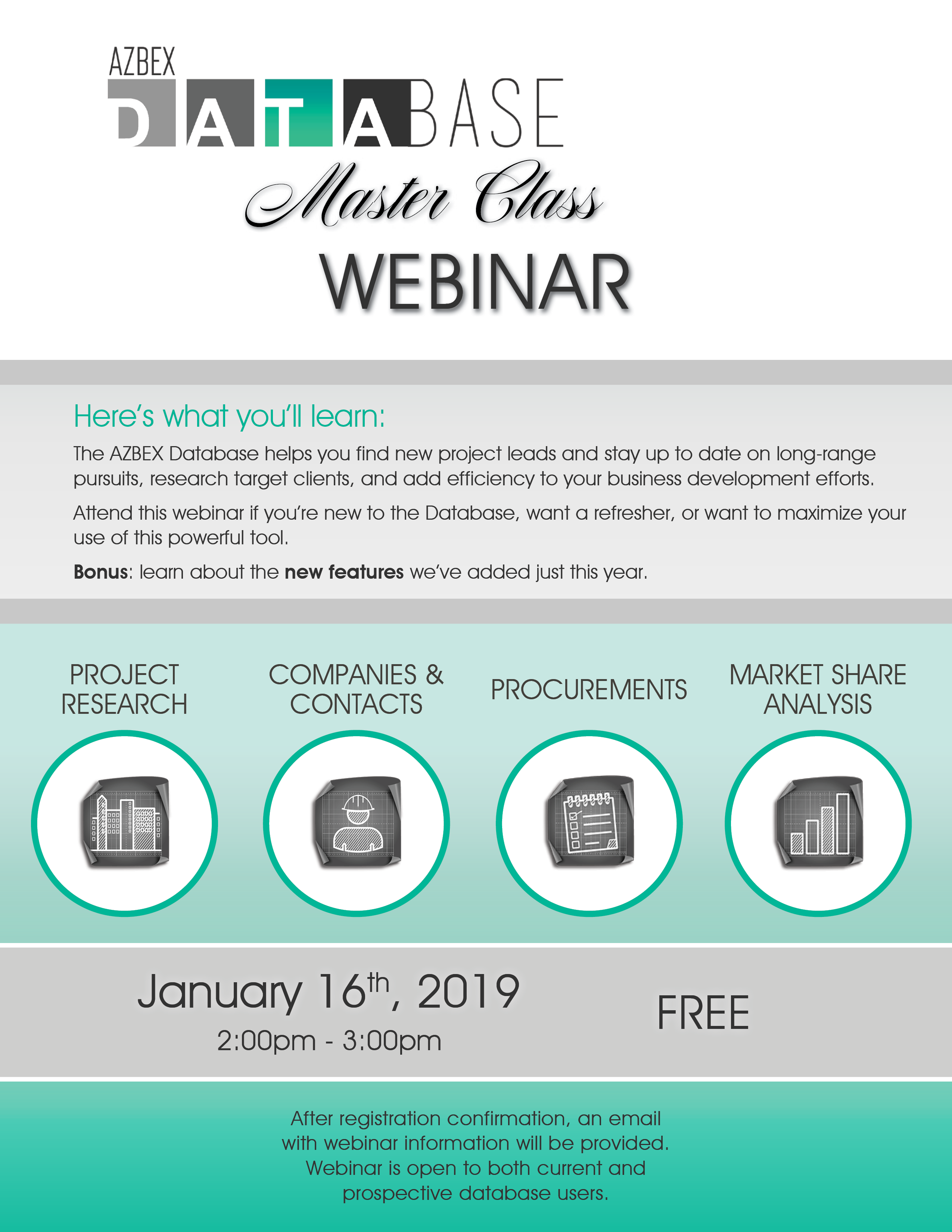 Webinar instructions will be emailed to registered attendees. This event is ONLINE ONLY.
Open to current and prospective Database subscribers.
Dive deeper into what the AZBEX Database can do for your company. Here's what you'll learn: From project start to finish and beyond the AZBEX Database provides a valuable resource for your Business Development, Project Research, Proposal and Interview Preparation, and Market Share Analysis. Join us on January 16th to learn how to maximize your use of the AZBEX Database!
Not a database subscriber? Contact Rebekah Morris at rmorris@azbex.com or (480) 709-4190 for more information.
For event related questions, please contact Kristen Miraglia at kmiraglia@azbex.com.