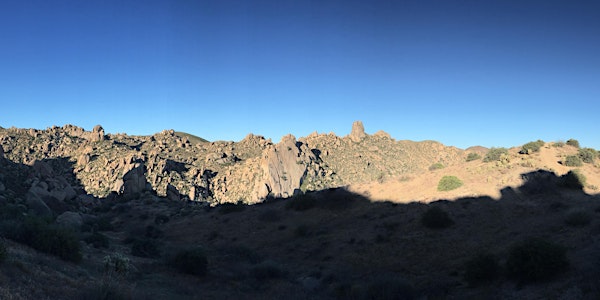 AZ Systems Management User Group presents: Kent Agerlund, Microsoft MVP
Location
Wells Fargo Connections Phoenix
100 West Washington Street
Phoenix, AZ 85003
Description
We are planning on having our Q4 meeting of 2017 on Monday, November 13th. The meeting will run from 3:30 PM to 6:00 PM. You are welcome to come by as early as 3:00 PM and socialize a little bit.
***NEW MEETING LOCATION***
Modern management using Configuration Manager & Azure
This session will cover the many new Azure services that you can integrate with Azure like Cloud Management Gateway, Co-management with Intune, Cloud Distribution Points.
Beginning in version 1610, Cloud Management Gateway provides a simple way to manage Configuration Manager clients on the Internet. The Cloud Management Gateway service is deployed to Microsoft Azure. It connects to your on-premises Configuration Manager infrastructure using a new role called the cloud management gateway connector point.
A cloud-based distribution point is a System Center Configuration Manager distribution point that is hosted in Microsoft Azure. Cloud-based distribution points support several features that are also offered by on-premises distribution points: You manage cloud-based distribution points individually or as members of distribution point groups. You can use a cloud-based distribution point as a fallback content location. You receive support for both intranet and Internet-based clients
Co-management delivers a bridge that simplifies planning and reduces the risks as organizations transition the management of Windows 10 devices to cloud-based Intune and Azure AD. Co-management helps to streamline the journey to modern management in a controlled and iterative way. This allows IT to modernize some workloads of Windows 10 management (e.g. device compliance assessment for conditional access) while maintaining ConfigMgr for other workloads (e.g. Win32 app distribution) based on your needs and at your own pace with the end goal to fully transition to modern management.
Kent Agerlund is Chief Technical Architect and Enterprise Client Management specialist working as trainer, consultant, and event speaker at CT Global (formerly known as Coretech). Kent is also one of the main authors of Microsoft Enterprise Mobility Suite: Planning and Implementation and System Center 2012 R2 Configuration Manager: Mastering the Fundamentals.
Beyond Microsoft Patches: The Art of Patching the Right Things at the Right Time
Keeping up with the patching of non-Microsoft applications is a pain for you, but leaving those applications unpatched will get you in trouble with security teams and leave your company exposed to unnecessary risk. Flexera will discuss how we can help you automate and accelerate patching of non-Microsoft applications using your Microsoft infrastructure.
What you will learn:
• Why patching non-Microsoft is important
• How to simplify the process of identifying and prioritizing patches
• How to leverage you Microsoft infrastructure to patch all non-Microsoft applications
Company Description
Flexera delivers market-leading Software Vulnerability Management solutions enabling enterprises to proactively identify and remediate software vulnerabilities, effectively reducing the risk of costly security breaches. Our solutions leverage verified vulnerability intelligence to drive prioritization, and technology to integrate assessment and remediation, bridging the gap between IT security and operations and streamlining critical processes. Learn more at www.flexera.com.
Flexara is sponsoring the food and beverage for the meeting.
***UPDATED*** Parking Location:
Wells Fargo Garage (the garage entrance is off of Adams and First Ave.)
100 West Washington
Phoenix, AZ 85003
Bring the yellow token to the meeting in order to get your parking validated (courtesy of Flexera).