Refund policy
Refunds up to 1 day before event
Eventbrite's fee is nonrefundable.
Learn Ayurveda practices, guidelines for healthy eating, and tips to build immunity to elevate your physical, mental, and spiritual health.
About this event
During this in-person workshop, Sandhiya Ramaswamy -- Ayurveda Health & Life Coach, Plant Based Chef -- will share her passion for Ayurveda, the healing sister science of yoga that focuses on optimal diet and lifestyle practices for vibrant health. Come to this interactive workshop and take with you time-tested practices such as self-massage, guidelines on Ayurveda nourishment & healthy eating, as well as tips to build immunity (known as Ojas in Ayurveda). A delicious Ayurveda lunch will be served at this workshop. Reiki Master Kathy Brook-Wong will share about what Reiki is and ways you can use it in your daily life.
Join this online workshop to
learn practical & powerful Ayurveda tools to optimize digestion, build immunity, calm the nervous system and alleviate stress.
gain balance, a sense of well-being and peace
enjoy a delicious and nourishing Ayurvedic meal
learn about Reiki to deepen your connection with Universal Life Force Energy.
Bring a notebook, water bottle, and crystals or other small items for the alter to be infused with Reiki.
We are limiting this event to 15 people max at $45 a person. REGISTER EARLY!!
Location: Irvine, CA, off the 5 Freeway at Culver exit.
Address will be provided once payment is received.
Event Tickets: $45 (includes workshop and healthy lunch)
Buy your ticket on Eventbrite OR Venmo @onwingsofjoy (but be sure to contact Kathy for the address)
QUESTIONS?
Contact Kathy Brook-Wong, Event Planner @ kbwong90@gmail.com.
About the Facilitators:
Sandhiya Ramaswamy:
Sandhiya is an Ayurveda practitioner, educator, chef and retreat leader. For nearly a decade, she has led hundreds of clients, students, and community members in experiencing the transformative power of Ayurveda through private consultations, workshops, cooking classes and spiritual retreats.
After her MBA, she spent many years in the corporate world – it was an acute health crisis that re-connected her to the healing wisdom of Ayurveda. She went back to school to study Ayurveda. Subsequently she quit her job and become immersed in Ayurveda full time.
Her corporate experiences, along with her knowledge of yoga, meditation, and tantra, makes her a well-rounded practitioner, whose practical approach to Ayurveda makes it accessible to everyone.
You can find more about her at www.alchemyayurveda.com
IG @sandhiyaramaswamy
FB Sandhiya Ramaswamy
Sandhiya@alchemyayurveda.com
949.842.7504
Kathy Brook-Wong
Kathy is an Usui Reiki Ryoho, Usui Tibetan, and Kundalini Reiki Master. She shares her intuitive healing gifts with others to help them tap into the infinite source of light, love, peace, joy, beauty, truth, and power to help heal themselves, their relationships, their communities and Mother Earth.
Website: www.onwingsofjoy.com
Instagram: @kathy_brookwong
Youtube: https://www.youtube.com/channel/UCl5z0lBltJyoerSvy7pUQyQ
Facebook "On Wings of J☀️Y" Community: https://www.facebook.com/groups/2691629461073691/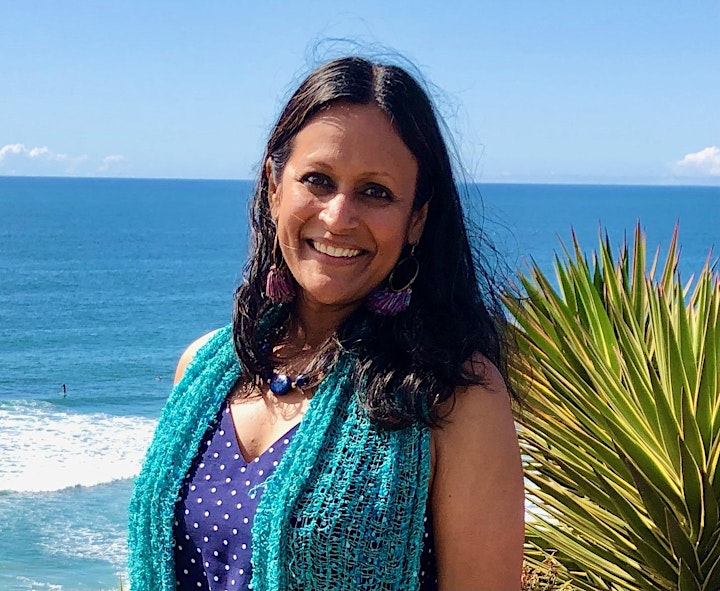 Ayurveda practitioner, educator, chef and retreat leader.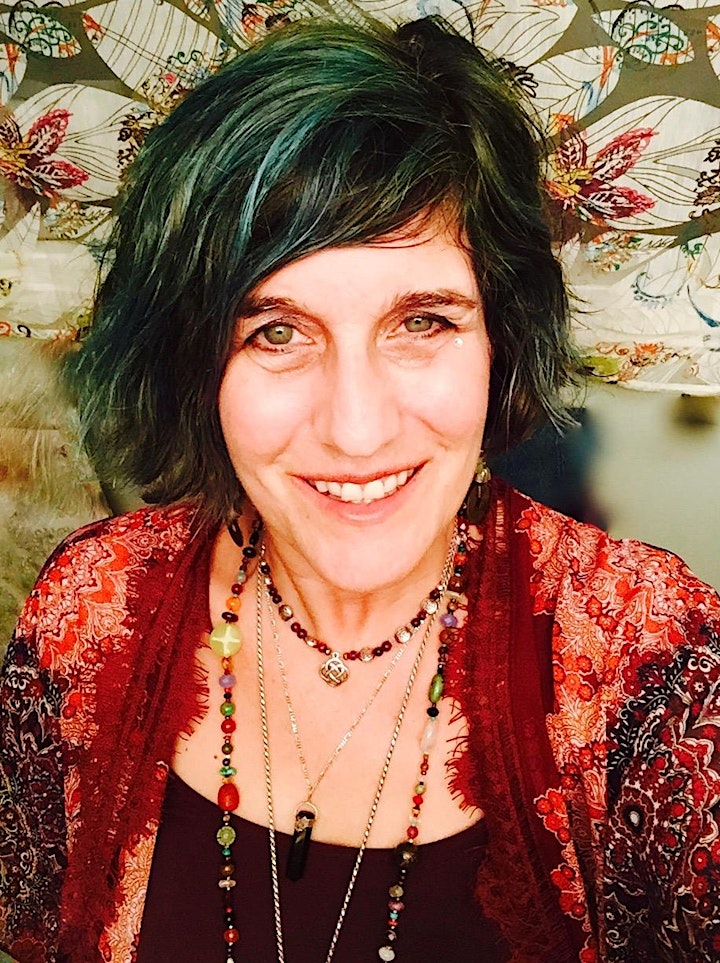 Kathy Brook-Wong, Reiki Master + Event Host