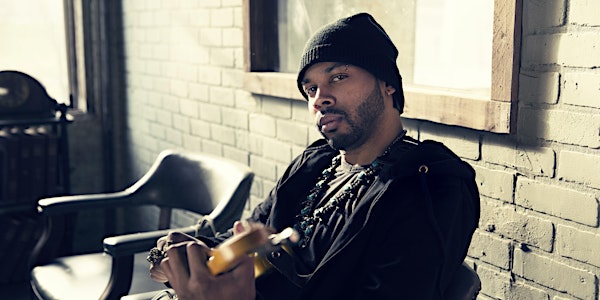 Ayron Jones
Ages 19+
Rocket 95.1 Presents
Rocket 95.1 Presents Ayron Jones at Shagnasty's on October 18th!
When and where
Location
Shagnasty's 1117 Jordan Ln NW Huntsville, AL 35816-3029
Performers
Headliners
More Performers
About this event
w/special guest Hounds at Shagnasty's in Huntsville, AL
October 18th, 2021
Doors 7:00p | Show 8:00p | Ages 19+.
Presale from 10a-10p tomorrow.
Public On Sale: Friday, August 13th at 10:00a CDT.
AYRON JONES
Official Website | Facebook | Instagram | YouTube | Twitter | Pandora | Spotify |
When Ayron Jones wrote the haunting lyric, "Got me on my knees / too much smoke, can't breathe," heard in his new single "Mercy," he meant the words quite literally. It was August of 2020 when he penned the song along with Marty Frederickson and Scott Stevens, and by that point, during one of the most tumultuous years in recent American history, the whole world appeared to be on fire.
"I just felt like the line epitomized where we were in America," Jones says. "It was like taking a telescope and giving people a perspective of America from an outsider and what it felt like to experience this time. It was a rough story about what was really going on here in this country—and particularly for me, as a Black man." Full of charged lyrics and melodies, "Mercy" strongly captures a collective consciousness of the time. It is also, though, underscored by a vision of hope and endurance: through it all, we persevere.
Jones' own personal story—from the streets of Seattle to full-blown rock star—is no less rough, yet also one filled with perseverance and determination. His parents both battled drug addiction, and at a young age Jones was taken in by his aunt and uncle. Money was tight, and Jones struggled to understand both his place in the world and how to overcome his tumultuous youth. Yet, these very elements became the fuel to drive his early career.
Doubling down on his uniqueness with an album that harkens back to Jones' beginnings, CHILD OF THE STATE is slated for release on May 21 via Big Machine / John Varvatos Records. "Having faced the abandonment I did as a child, and how that affected me in life, is really what this album is about," he explains of the title. "It's the triumph of overcoming all of that and still being that person. I'm the same kid looking for his parents, that longed for the love and support. A lot of people have faced adoption and abandonment, but it's not really talked about as to how that affects people and I thought it was important to be a beacon of hope for those people. To stand for something and prove not everyone has to be a stereotype or statistic."
Jones was 13 when he first picked up the guitar that belonged to his friend—one that he began visiting more frequently just so he could spend more time with the instrument. Recognizing his raw talent, his aunt and a neighbor eventually gifted him guitars, and all the while he taught himself to play, picking and strumming until the strings felt like a second skin. "I had a lot of conflicting emotions about my identity and my childhood," explains Jones, "and until I found the guitar, I didn't have an outlet. Writing and playing became a channel to express everything that I had been feeling, and then it just became my obsession."
That self-sufficient tenacity continued to buoy Jones when, at the age of 19, he began releasing music independently. His talent and diligence earned him opportunities with iconic artists such as BB King, Guns N Roses, Janelle Monae, and many more; he forged a path to continuously widen his audience, and broke barriers as a Black artist in the Rock industry. Jones tells "in the early days, we would walk into clubs and be treated poorly because we didn't look like the usual Rock band; but, after leaving the stage we had won over the hearts and minds of the crowd. We knew that we were doing something to open the door for other artists like us, not just in Seattle but across the world. Fast forward to today, and Seattle has become a Black rock city - prominent Black artists are leading the scene. I'm proud to have endured the hardships and challenges that I did as a performer, in order to open the door for those coming next."
Jones cultivated a robust following in the Pacific Northwest, earning the embrace of the city's musical royalty including Duff McKagan, Mike McCready, and more. His independent rise allowed him to hone his creative vision, and the partnership with Big Machine / John Varvatos Records was the next step in his musical and creative journey. Jones explains: "Had I stayed independent, I don't think I would've had the opportunity to be where I am now, as a chart-topper and moving into my first major record," he says.
CHILD OF THE STATE will feature "Mercy" as well as his Top 5 debut "Take Me Away," which proved that there's definitely a market for Jones' genre-blending sound. His life is sprinkled throughout the full album, with lyrics tackling controversial subjects, and stories that listeners can relate to.
Jones weaves together complex issues of addiction and relationships, in "Spinning Circles" – You're the want that I need / Like that cough from good weed / And those lines that you toe / That slow drip down your throat. For him, the song is autobiographical in the sense that "we have all been in relationships that were very unhealthy, where we couldn't get rid of the person and there was something there that kept drawing us back and forth, going in circles."
"Supercharged" stands as an anthem for his love for female energy and past muses. Jones admits, "I love love and for better or worse the abandonment in my childhood has fueled that emotion." Masterfully upending preconceived notions of music and lyrics, the album also feeds on a palpable passion: from the bluesy "Baptized In Muddy Waters," evoking Muddy Waters both literal and figurative, to the stripped-down and pensive "My Love Remains," and the hard-driving soulful melody of "Boys From the Puget Sound."
From one song to the next on the album, Jones' love affair with the guitar and his versatility on the instrument shines through. He also played a heavy role in production on Child of the State, collaborating with producers to craft his sound and vision. "The experience of working with various individuals on the project both allowed me to express myself and my experience in the studio, plus to further my own knowledge of production."
"I'm this cat that is playing Rock, and I probably look like I came from the hood—which I did," Jones adds. "But I'm not the stereotype, and I want people to be taken aback. I want people to think about what CHILD OF THE STATE means. And when they open up this record by a hoodie-wearing Black man from the worst of circumstances who's creating this sonically gorgeous music, I want people to think about that, too."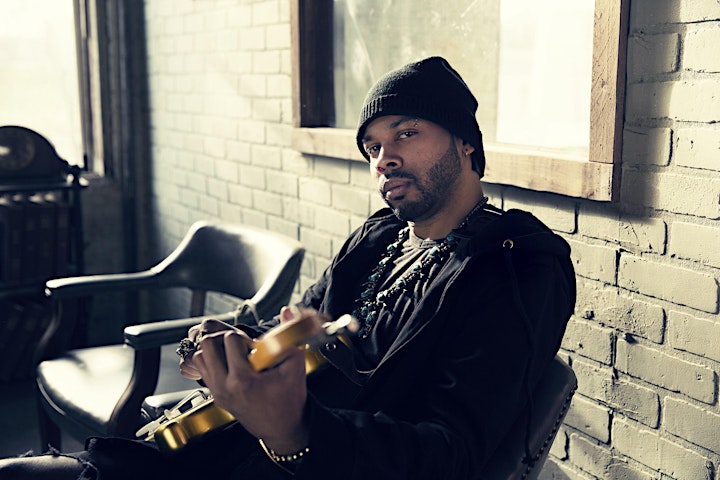 HOUNDS
Official Website | Facebook | Instagram | YouTube | Twitter | Pandora
From sibling connections and childhood friendships to boy band grooming and road-weary touring. From classic rock influences and innovative sonic tech to internet contest winner and a recording contract. The story of Hounds, and the St. Louis-based quartet's major label debut, Cattle in the Sky, just may be the epitome of rock-and-roll success in the 21st century.
As youths, Jordan Slone and his younger brother, Logan, were equally precocious musicians. Essentially self-taught- Jordan, singer and guitarist; bassist Logan- while in high school the two assembled their first working group, recruiting longtime friend and drummer Logan Mohler to form Clockwork in 2010. Within two years, they were touring clubs and making festival appearances throughout a 30-state region, supporting notable artists such as Blues Traveler, Andy Grammer, and O.A.R., peaking at 100 performances a year.
They were cast as a cute, local boy band, hustled into the studio for two albums and an EP, pushed to be more pop-centric than they wished. Logan grew tired, disenchanted, and seeing the demands on the group that lied ahead, left the trio, replaced on bass by area compadre, Jack McCoy. Still, after a fruitful half-decade together, the idea of maintaining the status quo as a pleasant, heartland folk troupe in the mold of latter-day One Direction or Mumford and Sons held less and less appeal for the maturing threesome.
"The big, underlying theme- from what we had experienced (as Clockwork)- was that we no longer wanted to do something just because it seemed like a good business move," says Jordan.
Instead, they pivoted to a more aggressive brand of rock laced with rich and resounding harmonies, returning to and embracing old-school influences, The Beatles, The Doors, and The Beach Boys. They changed their name to Hounds- a wink to alt-rockers, The Districts- and by 2017, released a self-titled LP of tracks cut live in the studio. In 2019, Jordan suggested the three audition for the second season of the nationwide band competition, Who Will Rock You?, a web-series sponsored by TopGolf venues.
Hounds survived early-round hurdles, (including Jordan's dislocated knee), to emerge as Who Will Rock You? champions, scoring an artist development deal with major label BMG. Impressed with the band's back catalog of self-written songs, the imprint extended the offer to include an album. In September of 2019, the group entered Sawhorse Studios in St. Louis with engineer Jason McEntire to begin work on the debut, but not before one more change.
Refreshed and with a renewed commitment, Logan asked to return to the band. He was welcomed back, this time as the ensemble's keyboardist. Completing the current lineup as a quartet, he brought not only another color and dimension to Hounds' sound, but an additional voice and songwriting capability, as well.
Built on vibrant, ringing harmonies and concentrated, muscular riffs, the four crafted a forward-moving, immediate, and pulsing collection of songs ranging from greasy rumble-seat rock to up-to-the-minute, angst ridden modern musings. Start with "Shake Me Up" and follow the quartet down the dragstrip lined with poodle-skirt Bettys and their denim-clad boyfriends; a veritable mash-up of jukebox soul and reformist rock. "We're a rock-and-roll band, and we're never afraid of the technology of today," says Jordan. "We follow wherever the inspiration takes us."
Lyrically, the dozen tunes mostly dig through the trials and tribulations of love; piercing reveries crafted by Jordan and his bandmates. Only two tracks recorded for the set were co-writes: "Three Hits of Acid," a suitably synthy, glistening and lysergic anthem, authored with noteworthy L.A. tunesmith Ted Bruner; the warp-speed rocker, "Make You My Baby," penned with Nashville's Justin Flagg. Even the album's title- whose secrecy-sworn connotation continues to morph- draws its origin from a ubiquitous contemporary source.
"It's all been a consistent learning curve for us," Jordan says. "We're so grateful that we are trusted us enough to write and produce our music."
photo credit: Michayla Slone