About this Event
We have curated a 3-day Black Paris Experience during one of the most eventful weeks of Paris for black culture. We are offering a limited number of packages for the Ayiba Magazine audience to attend the largest African tech conference in Europe: Afrobytes, experience the magic of Mystique Afrique - for its first time in Paris - and get a taste of the Afro-Parisian experience with our friends at Little Africa Paris.
June 8th : Mystique Afrique (evening)
June 9th: Afrobytes (full day)
June 10th: Little Africa Tour (early afternoon)
Plus, receive a Black Paris Guide to help you book an amazing trip with the ease and expertise you need to feel confident.
This is your chance. Meet us in Paris!
If you already call Paris home, we can't wait to meet you!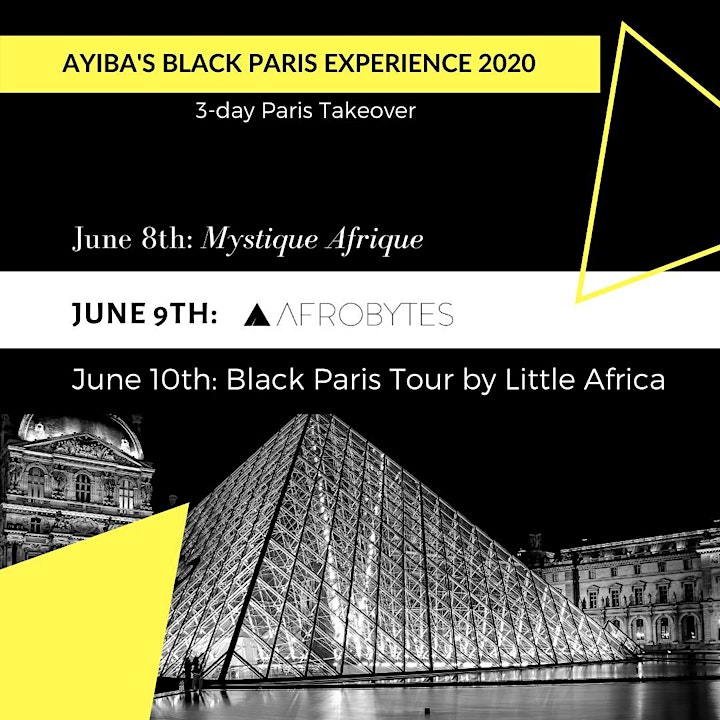 Day 1
Day 2
Day 3