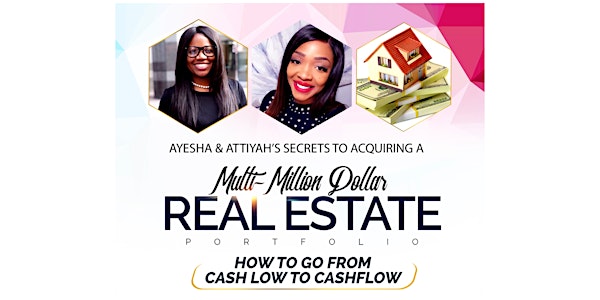 Ayesha & Attiyah's Secrets to Acquiring a Multi-Million Dollar Portfolio
Description
Limited VIP seats with an exclusive Q & A lunch with Attiyah & Ayesha

Is 2020 going to be your year to go to the next level? Are you unsure about how to start investing in real estate? Do you need clarity around the best way to get started? Are you trying to figure out how to get and/or manage more properties? Do you want to meet Attiyah & Ayesha in person? Well here is your chance!
Come Learn How Ayesha & Attiyah:
- Began investing with little money in the bank.
- Leverage other people's money to make money.
- Changed their mindset to change their bank account.
- Avoid costly real estate investing mistakes.