Description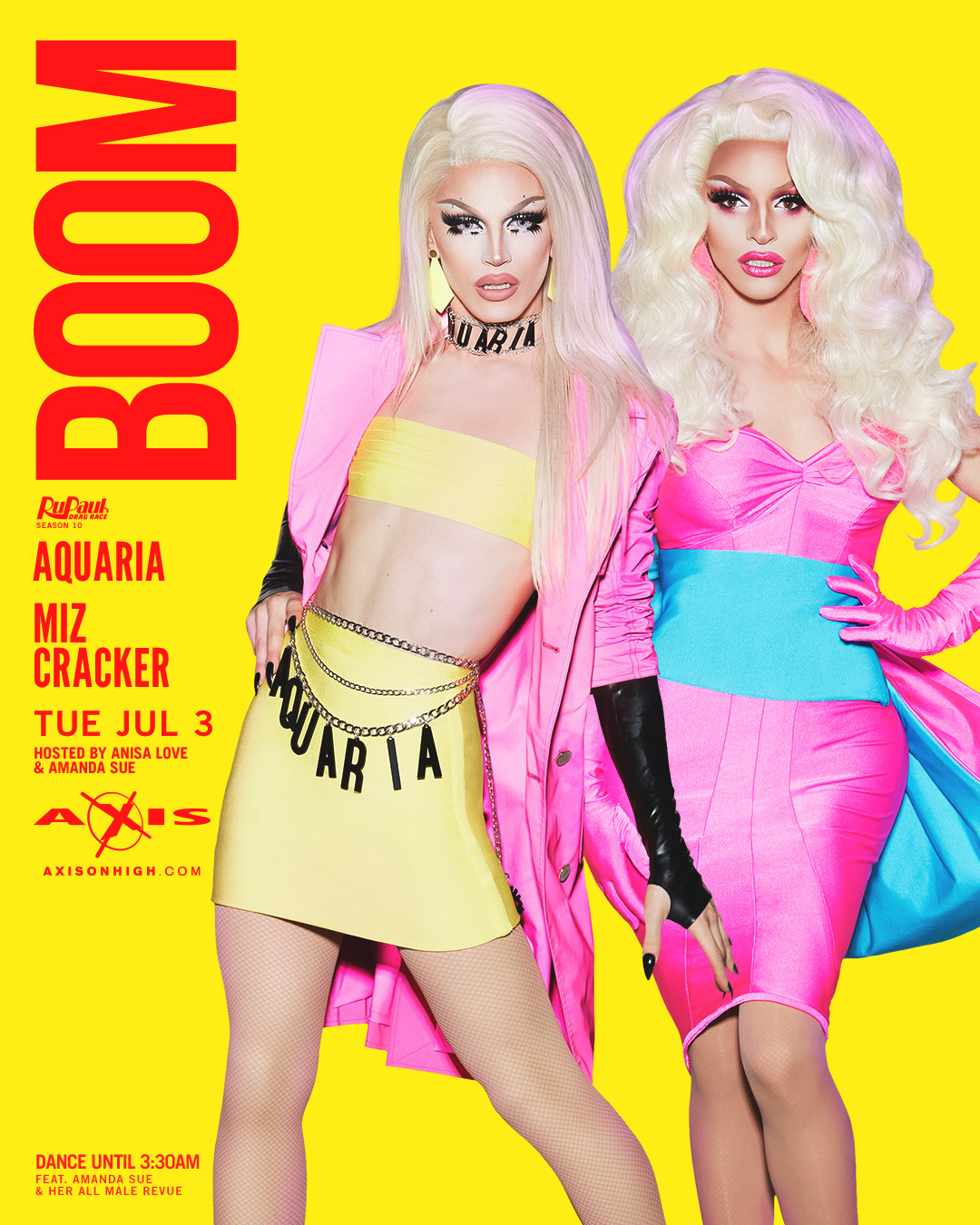 AXIS PRESENTS BOOM JULY 3rd w/ AQUARIA & MIZ CRACKER RPDR Season 10
BOOM with Season 10 Winner Aquaria and Miz Cracker from RPDR Season 10! Aquaria and Miz Craker will make their command performances at Axis. Anisa Love & Amanda Sue host all the fun. DJ Rob Engel spins from 9pm-3:30 AM (open late for the holiday). Amanda Sue hosts a special male revue with 5 dancers.
Come out and play for the Holiday!
VIP Meet and Greet is at 10 PM on the 2nd Floor of Axis in the LUX VIP Lounge!
For advance passes and tickets:
www.eventbrite.com/o/axis-club-4208179489