An Introductory Teacher Training in Fundamentals of Inclusive Teaching and Working with Diverse Students
About this event
Axis Dance Company Teacher Training in Physically Integrated Dance
Fundamentals of Inclusive Teaching and Working with Diverse Students
With the goal of introducing inclusive dance practices and sensitivity, AXIS Dance Company offers this exciting, movement-based workshop geared toward teachers and faculty working with diverse populations. Generally conducted over a 4-5 day period, this introductory session in Austin includes both learning and experiencing participatory exercises, tasks and activities for use in classrooms as well as discussion about disability, language, barriers to learning and accessibility.
This AXIS teacher training is designed for teachers of dance and experienced artists interested in developing their teaching skills in leading integrated dance in an inclusive and supportive environment.
AXIS Dance Company teaches inclusively, ensuring workshops are accessible to all.
Photo by Alicia Manica.
This workshop will be held at the L. Theo Bellmont Hall, 2109 San Jacinto Boulevard, Austin TX 78712. Dance Studio BEL 502A.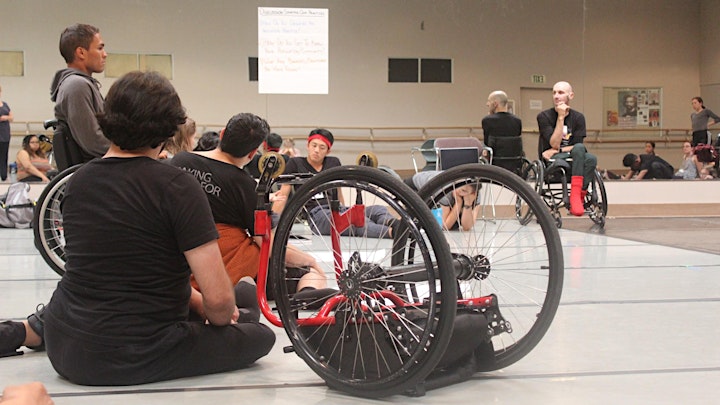 Image description: people sitting either on the floor or in their wheelchairs in a dance studio looking like they are having a serious conversation. There is a person sitting with their back towards the camera and next to them is a wheelchair upside down. Photo by Alicia Manica.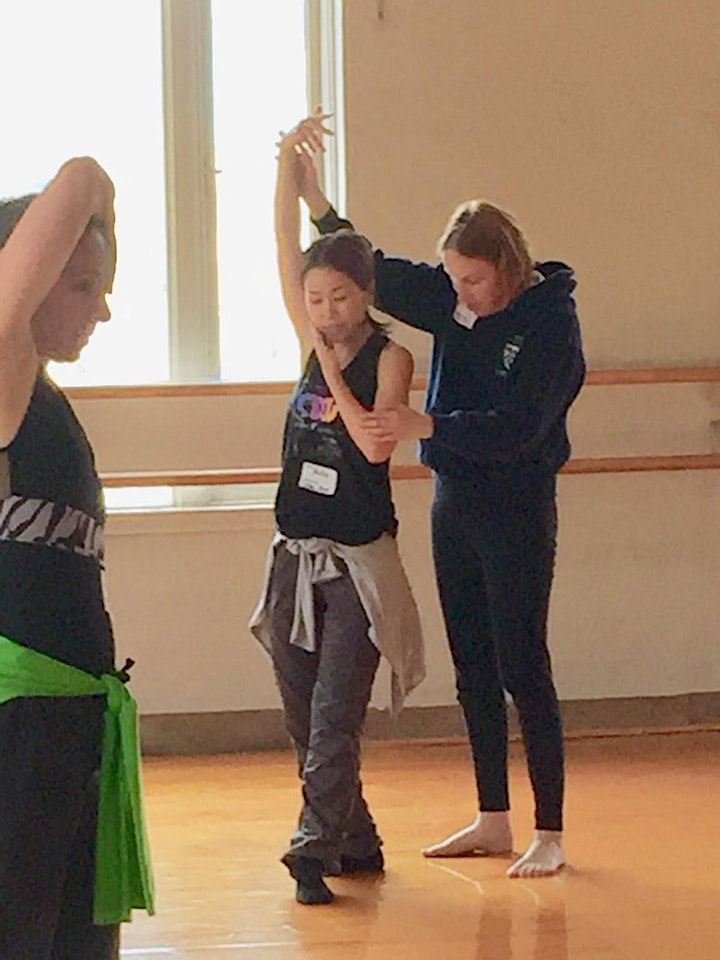 Two dancers standing up, one behind the other, holding the arm up of the person in front of them. In the left corner another dancer by themselves, their arm on top of their head. Photo by Alicia Manica.
Organizer of Axis Dance Company Teacher Training in Physically Integrated Dance
Art Spark Texas is a 501(c)3 not-for-profit organization that operates at the intersection of arts, education and disability. We believe that arts experiences enhance the skills, confidence and quality of life for all people, especially for people with disabilities. We support this by offering programs that promote achievement and career success, events that feature the work of diverse artists, and specialized trainings and services for the entire community.