About this Event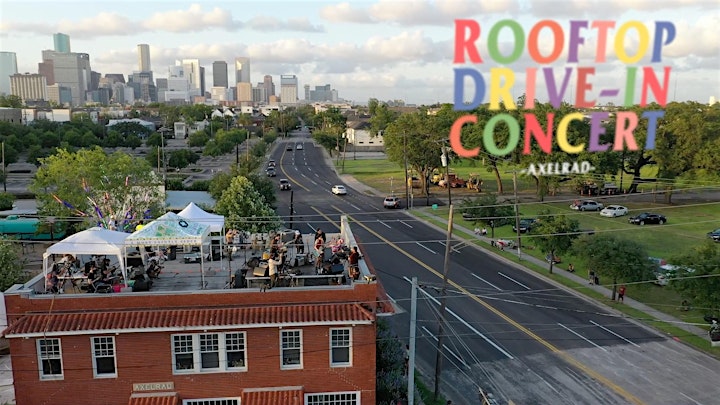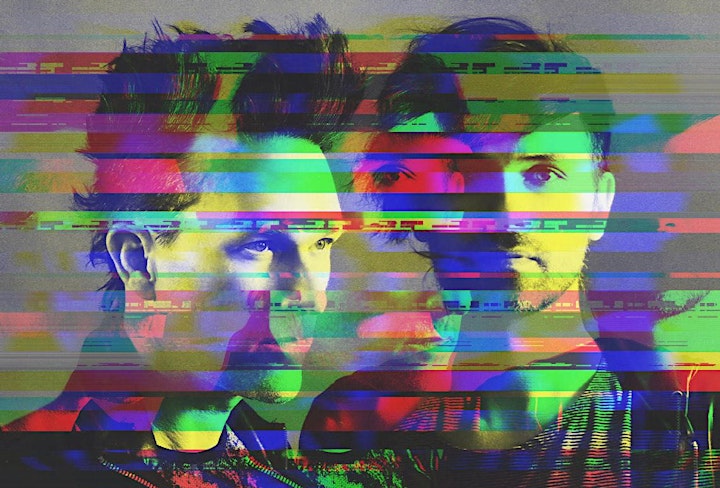 Social distance and listen to live music from your car! Be a part of Axelrad history and join us for our second edition Drive-In Concert experience. Enjoy a fun concert from the comfort of your own vehicle and tune into our FM station to listen live. Houston's modern Synth-Pop trio, Night Drive along with R&B/modern funk band The Vapor Caves will perform tantalizing sets with professional audio transmitted directly to your car's FM radio. The live video stream will also be shown on a large LED video wall and via our website for an even closer visual experience.
Axelrad To-Go drinks will be available at check-in. Our drive-in parking lots will be located directly in front of the Axelrad building and will give the viewer a perfect view of our rooftop concert. The show will start at 7:30pm with DJ sets from Seys and Tero followed by The Vapor Caves and Night Drive to end the night. This event is a collaboration with Wonky Power.
Axelrad To-Go Drinks will be available for drive-in ticket holders only. Axelrad indoors will remain closed and only open to limited VIP access ticket holders. Porta-potties will be available on the parking lot grounds. Trash cans will be available for any of your outside food or drinks.
We will be urging everyone to remain in their vehicles and once you get assigned to a parking spot you will not be able to leave until the end of the transmission ; unless there's an emergency. The entire event will be around 3 hours in length. Check in will be at 6:30pm till 7:30pm. Concert will begin at 7:30pm and end around 10:30pm. All vehicles will only be allowed to check-in between 6:30pm-7:30pm. Drive up for check-in at the parking lot at the south east corner of Almeda and Alabama (Caddy corner from Axelrad) We will have a map and exact details emailed to all attendees.
The FM station will be given to attendees once they arrive. Limited parking spaces will be available in our parking lots. Parking lot sections are divided into tiers with the farthest being the 'First Tier Parking Slot'. Pay for your ticket now to reserve a spot. All proceeds will be going directly to the performing artists and Axelrad staff <3
No refunds. Please email music@axelradbeergarden.com for any questions.
Press: