Description
What shapes our beliefs and guides actions taken in our lives and careers? How does confidence, truth-seeking and self-care give meaning in the context of our cultural lenses and life experiences? How do these values manifest themselves in our daily personal and career journeys? You are invited to join us for an interactive exploration of how you build confidence, strive to seek truth and practice self-care. Discover strategies for becoming your best self with the support of other executives and professionals, executive coaches and AWLN leaders.
Fiona Wong, Vice President, Global Head Culture & Engagement, MetLife, shares her personal journey and perspective working across different countries and organizational cultures. Several defining moments throughout her career were pivotal in shaping her values which have guided her in critical decision-making professionally and personally. Her thought-provoking stories will help participants reflect on their own careers and life journeys, and gain insights from Fiona. With the support of professional coaches and fellow professionals, attendees illuminate and share strengths, and make commitments to take actions to build confidence, be bold truth tellers and maximize productivity through rigorous self-care.
Opportunities to network throughout the session with conference participants and AWLN members and leadership, as well as during post-session reception that will be hosted by Working Mother Media.
Biography for Fiona Wong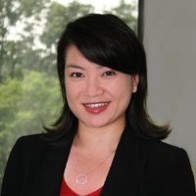 Fiona Wong, Vice President, Global Head Culture & Engagement, joined MetLife in August 2015 as Asia Head of Talent based in Hong Kong, where she was responsible for the overall talent agenda in the region. Since January 2019, she returned to New York, leading culture and engagement for the enterprise that also includes performance management, succession planning, and organization effectiveness.
Fiona spent much of her career in consumer products industries and has experiences across both human resources generalist and specialist roles. Prior to joining MetLife, Fiona worked at L'Oréal in Shanghai, China as Head of Human Resources for their Consumer Products Division. She was responsible for developing and driving the human resources agenda with priorities to recruit, develop, and retain talents for enabling an efficient organization.
Before relocating to China, Fiona was based in New York working at PepsiCo where she joined them as Senior Human Resources Manager for their Pepsi-Cola North American Beverage group. In her last role with the Company as Senior Director, Global Talent Management, she led a global Leadership Development Program with accountabilities to develop future senior executives and was also engaged in their C-suite succession planning and executive development initiatives.
Earlier in her career, Fiona worked with Bausch & Lomb and CNBC – General Electric Company, in a variety of different business units in the human resources function.
Fiona was born in Hong Kong and grew up in England, Taiwan, and Singapore. She received her BA and MBA from the University of Rochester, in New York.