Event Information
Refund Policy
Contact the organizer to request a refund.
Eventbrite's fee is nonrefundable.
3rd Screening of 2021 Oscar Submission from China - Leap March 5, 2021
About this Event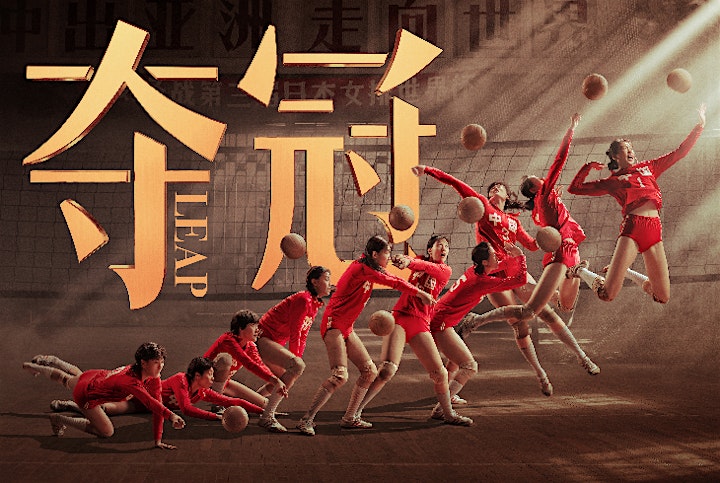 AWFF is proud to present its official selection of 2021 Asian Oscar and Golden Globe submissions for Best International Feature Film and Best Motion Picture - Foreign Language respectively. The Festival aims to promote all films through AWFF online screenings, panels, events and social media platforms, in order to assist the filmmakers in their campaign for award success.
Leap (China)
Date: March 5, 2021
Time: Once you get your ticket, you can watch it anytime you want during this time frame.
Where: Asiania
Note: The screening is for US only. Please use laptops or computers for the best viewing quality.
*Once you get your tickets, you'll receive your tickets in your inbox sent from both Eventbrite and AiKhun Entertainment. Please check your inbox for those emails. Your unique screening link will be sent to you.
 Genre: Drama, Sports
 Duration: 135 minutes
 Director: Peter Ho-Sun Chan
 Language(s): Mandarin, English
 Subtitles: English
 Producer: Jojo Hui Yuet Chun, Zhang Yibai
 Screenwriter: Zhang Ji
 Cinematographer: Zhao Xiaoshi
 Editor: Zhang Yibo
 Sound: Joe Huang
 Principal Cast: Gong Li, Huang Bo, Wu Gang, Peng Yuchang, Bai Lang, China Women's Volleyball Team
Synopsis:
In the glorious days of their five consecutive championships in the 1980s, the women's national volleyball team of China had transcended the conventional definition of sports in the hearts of Chinese people. When the team, led by Chen Zhonghe, was pitted against the U.S. team, led by Lang Ping, at the 2008 Summer Olympics in Beijing, everyone knew it was a match that China could not afford to lose. Following their defeat, the Chinese team plunged into their deepest abyss in three decades. When Lang Ping returned to China, her home country, to coach the national women's team, many mused as to whether they would be able to retrieve lost grounds.
The film recounts the ups and downs and the sweat and sacrifice of the team over the past four decades. While the team's persistence and teamwork became a national inspiration and collective memory in the 1980s, Leap investigates whether this team spirit can be passed down to the next generation as China goes through rapid change.
_____
About Asia Society Southern California:
Asia Society is the leading educational organization dedicated to promoting mutual understanding and strengthening partnerships among peoples, leaders and institutions of Asia and the United States in a global context. Across the fields of arts, business, culture, education, and policy, the Society provides insight, generates ideas, and promotes collaboration to address present challenges and create a shared future.
Established in Los Angeles in 1985, Asia Society Southern California (ASSC) is ideally situated at the gateway to the Asia-Pacific region. ASSC has played a pivotal role through creative programs and activities in increasing shared knowledge, enhancing dialogue and furthering cultural exchanges transcending regional boundaries.
As part of the global Asia Society, which was founded more than 60 years ago in New York City, ASSC has launched many creative initiatives and programs addressing current issues of importance across the fields of the arts, culture, policy, business and education.
https://asiasociety.org/southern-california
Asia Society at the Movies:
Asia Society is proud to announce the launch of "Asia Society at the Movies," a new series of film screenings and conversations showcasing a broad range of films and filmmakers from across Asia and the Asian diaspora. "Asia Society at the Movies" celebrates established and emerging voices, contemporary films and classics, and documentaries. The series builds on Asia Society's long and rich history of film programming. This initiative also serves to deepen understanding of Asian cultures—a core part of Asia Society's mission since its creation.
About Asia Society Museum:
Asia Society Museum presents a wide range of traditional, modern, and contemporary exhibitions of Asian and Asian American art, taking new approaches to familiar masterpieces and introducing under-recognized arts and artists. The Asia Society Museum Collection comprises a traditional art collection, including the initial bequests of Mr. and Mrs. John D. Rockefeller 3rd, and a contemporary art collection. Through exhibitions and public programs, Asia Society provides a forum for the issues and viewpoints reflected in both traditional and contemporary Asian art and in Asia today.
About Asian World Film Festival:
The Festival is unique in that it predominantly screens international films from Asia submitted for the Academy Awards® and Golden Globes®
The Asian World Film Festival (AWFF), now in its fifth year, brings the best of a broad selection of Asian World cinema to Los Angeles in order to draw greater recognition to the region's wealth of Filmmakers and strengthen ties between the Asian and Hollywood film industries. Uniting through cross-cultural collaboration, the Festival champions films from more than 50 countries across Asia, spanning from Turkey to Japan and from Russia to India. This festival is unique in its concept as it predominantly screens films from countries within the Asian Continent that have been submitted to the Academy of Motion Pictures Arts and Sciences and to the Golden Globes for Best Foreign Language Film.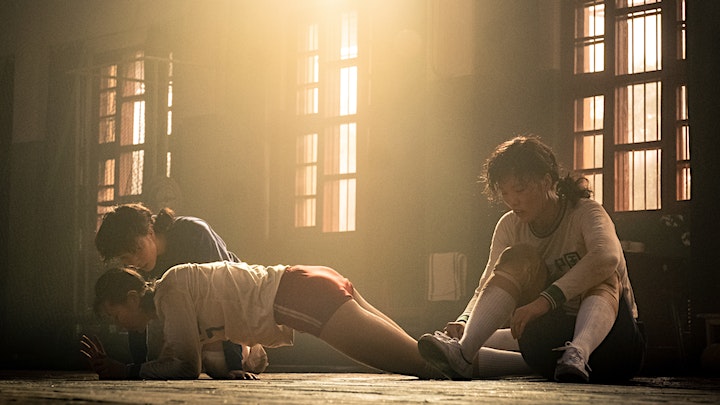 Date and Time
Location
Refund Policy
Contact the organizer to request a refund.
Eventbrite's fee is nonrefundable.