Event Information
Refund Policy
Contact the organizer to request a refund.
Eventbrite's fee is nonrefundable.
(Second Screening) 2021 Oscar Submission from Singapore - Wet Season
About this Event
AWFF is proud to present its official selection of 2021 Asian Oscar and Golden Globe submissions for Best International Feature Film and Best Motion Picture - Foreign Language respectively. The Festival aims to promote all films through AWFF online screenings, panels, events and social media platforms, in order to assist the filmmakers in their campaign for award success.
Wet Season (Singapore)
Date: January 22nd - 24th (PT)
Time: Once you get your ticket, you can watch it anytime you want during this time frame.
Where: Asiania
Note: The screening is for US only. Please use laptops or computers for the best viewing quality.
*Once you get your tickets, you'll receive your tickets in your inbox sent from both Eventbrite and AiKhun Entertainment. Please check your inbox for those emails. Your unique screening link will be sent to you.
Watch the Q&A with the Director Anthony Chen: https://fb.watch/2D_fx7-OJD/
 Genre: Drama
 Duration: 93 minutes
 Director: Anthony Chen
 Language(s): Mandarin, English
 Subtitles: Mandarin, English
 Producer: Anthony Chen, Huang Wenhong, Tan Si En
 Screenwriter: Anthony Chen
 Cinematographer: Sam Care
 Editor: Hoping Chen, Joanne Cheong
 Sound: Kuo Li Chi, Zhe Wu
 Principal Cast: Yeo Yann Yann, Christopher Lee, Koh Jia Ler, Yang Shi Bin
Synopsis:
It is monsoon season in Singapore and the city is pouring with rain. Wet Season follows the plight of Ling, a Chinese language teacher, whose marriage and school life are fraying apart because she is unable to bear a child. But an evolving friendship with a student forces Ling to reevaluate the world around her, and bring herself one step closer to inner peace.
Director's Statement
I have always been interested in exploring female characters. In my debut feature Ilo Ilo, I was examining motherhood and maternal instinct. Wet Season takes this exploration of female identity a step further.
The idea of a woman approaching her forties desperate to have a child of her own sunk into my head. On the page, I have described her as "having an elegant, almost motherly presence, but she is not a mother." This is the woman I have since been obsessed with, one who loses herself under the pressures of straddling the expectations of a modern working-woman and dutiful wife.
For me, Wet Season is a delicate portrait of a woman, not recognized in her marriage nor at work, on a journey to redefine and rediscover herself. My protagonist Ling is not a victim of her own fate. There is a silent resilience in her as she battles through life with dignity and grace.
In the past few years, this project has connected with me in more personal ways than ever as my wife and I deal with our own challenges of starting a family. The injections, the pills, the hospital visits; tears, anger, disappointment, these are now familiar rituals I have borne witness to. Despite the pains and struggles, the experience has reaffirmed my determination to realize this film.
______
About Asia Society Southern California:
Asia Society is the leading educational organization dedicated to promoting mutual understanding and strengthening partnerships among peoples, leaders and institutions of Asia and the United States in a global context. Across the fields of arts, business, culture, education, and policy, the Society provides insight, generates ideas, and promotes collaboration to address present challenges and create a shared future.
Established in Los Angeles in 1985, Asia Society Southern California (ASSC) is ideally situated at the gateway to the Asia-Pacific region. ASSC has played a pivotal role through creative programs and activities in increasing shared knowledge, enhancing dialogue and furthering cultural exchanges transcending regional boundaries.
As part of the global Asia Society, which was founded more than 60 years ago in New York City, ASSC has launched many creative initiatives and programs addressing current issues of importance across the fields of the arts, culture, policy, business and education.
https://asiasociety.org/southern-california
About Asian World Film Festival:
The Festival is unique in that it predominantly screens international films from Asia submitted for the Academy Awards® and Golden Globes®
The Asian World Film Festival (AWFF), now in its fifth year, brings the best of a broad selection of Asian World cinema to Los Angeles in order to draw greater recognition to the region's wealth of Filmmakers and strengthen ties between the Asian and Hollywood film industries. Uniting through cross-cultural collaboration, the Festival champions films from more than 50 countries across Asia, spanning from Turkey to Japan and from Russia to India. This festival is unique in its concept as it predominantly screens films from countries within the Asian Continent that have been submitted to the Academy of Motion Pictures Arts and Sciences and to the Golden Globes for Best Foreign Language Film.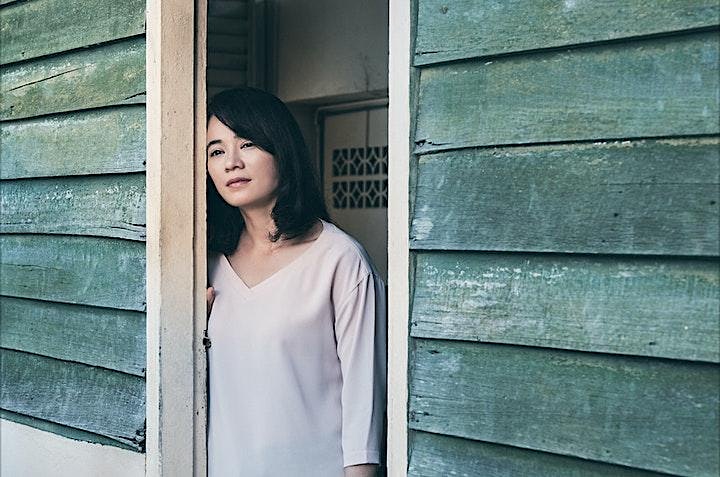 Date and Time
Location
Refund Policy
Contact the organizer to request a refund.
Eventbrite's fee is nonrefundable.