Description
The ND Women's Business Center and Catalyst Medical Center have partnered up to host this exclusive informal meet and greet VIP event featuring two TEDxFargo speakers, Susan Hyatt and Michelle Kommer.
Space is limited so register today to reserve your seat.
Susan Hyatt
Susan Hyatt is a master certified life coach who has helped thousands of women to transform their bodies and lives. Susan is the author of two books, Create Your Own Luck and BARE. She's the creator of the Bare Process, the Bare Deck, the Bare Podcast, and an online community called Bare Daily. Susan has gained an international following of women who love her honesty, humor, and fearlessness. Susan has been featured in Cosmopolitan, Woman's World, Seventeen, and O: The Oprah Magazine, and was a Finalist for the Athena Award, honoring her work in the field of women's empowerment.
Michelle Kommer
Michelle Kommer serves the citizens of the State of North Dakota as the Commerce Commissioner. Prior to being appointed by Governor Doug Burgum to serve in his cabinet in 2016, Michelle worked for more than 20 years in the private sector, as a senior executive leading human resource, operational and legal functions in the financial services, health insurance and energy/manufacturing industries. She is life-long learner, licensed attorney and self-professed process geek, always seeking to understand "how things work". She was named one of the "Top 25 Women in Business" by Prairie Business Magazine in both 2014 and 2015.
Outside of work, Michelle has been a passionate advocate for child welfare in North Dakota, both as a foster and adoptive parent. Responding to a need for adoptive parents for North Dakota foster children, Michelle founded the North Dakota Heart Gallery in 2007, which has served more than 200 children in finding "forever families". She was honored as the YWCA's "Woman of the Year" for Child Advocacy in 2016.
At home, she and her husband Toby enjoy their fulfilling and simultaneously chaotic lives, raising three pre-/teenage daughters who are strong, smart, and extremely messy warriors, along with a menagerie including four dogs and a cat – with help from grandparents, good car insurance and pet stain remover.
Throughout her career, Michelle has observed the oftentimes complicated interactions among females in the workplace. In her various roles as boss, coworker, and employee, she began to study these relationships with great curiosity. This casual pastime turned into more formal research, which led to discoveries that Michelle passionately believes can lead to healthy, supportive, authentic and wildly rewarding female relationships, ending an ingrained tendency to compare and compete with one another, to create more satisfying relationships both at work and at home!
Brought to you by:
Catalyst Medical Center
For nearly 20 years, Catalyst Medical Center & Clinical spa has been this agent of change for many. Catalyst is a multi-specialty clinic renowned for the compassionate care provided by the experts whose life passions are to help their patients lead happier, healthier, more beautiful lives. The blend of cosmetic procedures and health services enable us to treat each patient in a unique manner and atmosphere - inside and out. An oasis for wellness, Catalyst provides services from allergy and sinus, facial plastic surgery and functional medicine to laser treatments, cosmetic injections, and dermatology. And at Catalyst, beauty and wellness aren't just skin deep. Beyond just the services they provide in-house, the staff at Catalyst aim to be active members of the community.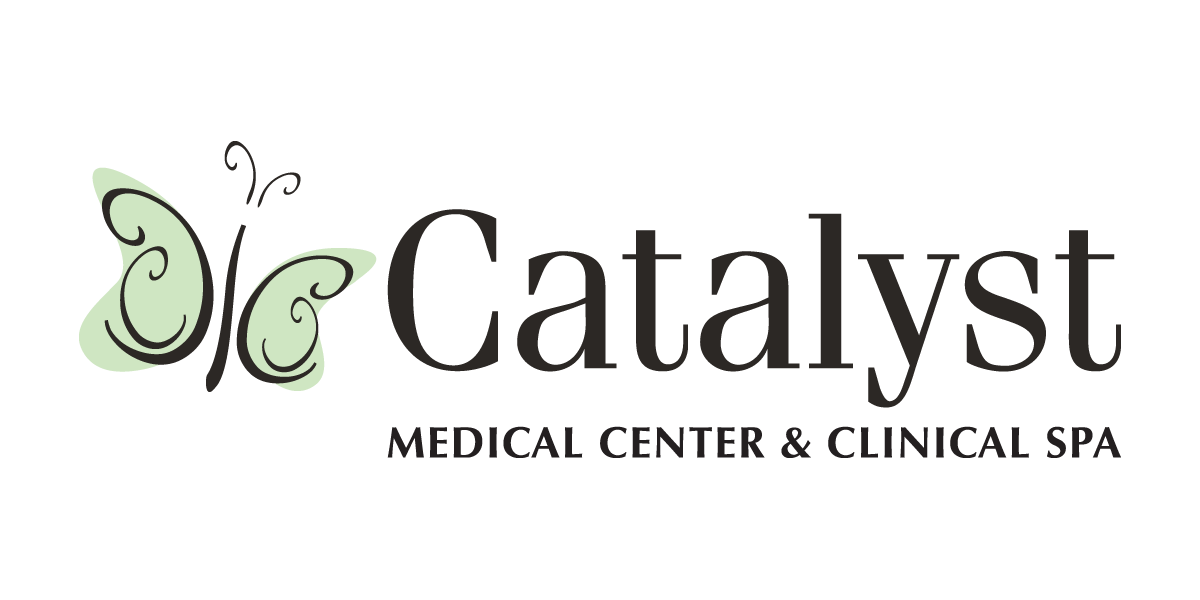 North Dakota Women's Business Center

ND WBC empowers women entrepreneurs to launch, advance, and sustain their businesses. Whether the topic is finance, management, marketing, or strategic planning - we're here to help. The ND WBC provides free and confidential, one-on-one business assistance to individuals across ND.
Other core programming opportunities for women in business include the Women's Leadership Program, Women's Business Summit, and North Dakota Leading Ladies Luncheons.