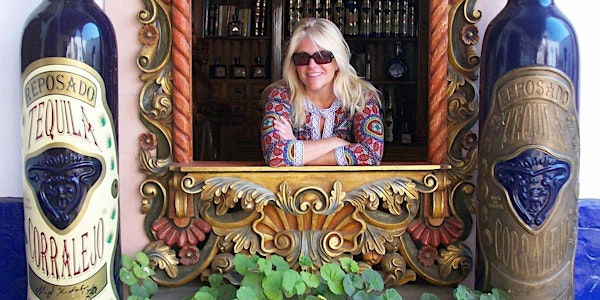 AWESOME Mexican Cultural Heritage EXPERIENCE LIVE from GUANAJUATO!
You will have EXTRAORDINARY ACCESS to Corralejo Hacienda, birthplace of the Father of Mexican Independence. TEQUILA! COLLECTIONS! STORIES!
About this event
1 hour 30 minutes

Mobile eTicket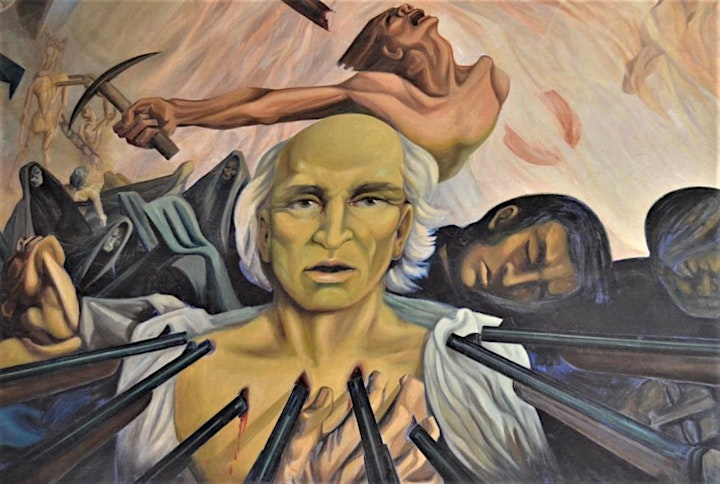 David Alfaro Siqueiros. 1953. San Nicolas University, Morelia. Commemorating the 200th anniversary of Hidalgo's birth with a mural of his death by firing squad in 1811.
The Museum of Distilled Spirits' Assistant Director of Tequila and Agave Distillates, Juan Bernardo Torres Mora, invites you join him (virtually) as he welcomes his august guests LIVE from the Corralejo Hacienda in Guanajuato, MEXICO!
Miguel Roa Castañeda has been the Tequila Master Distiller of Tequila Corralejo for nearly a quarter of a century. Miguel has a soul connection to the Corralejo Hacienda, as he is a direct descendant of a witness to the birth of Miguel Hidalgo y Costilla , considered to be the Father of Mexico (new Spain). Hidalgo was born in 1753 on the very land from which you will meet Miguel. Hidalgo, Mexico's preeminent leader who died for his country, abolished slavery, and led Mexico to Independence from Spain and which has been celebrated on 16 September since 1810. Hidalgo's influence can not be understated as he inspired the future cultural heritage of Mexico's revolution and art, most significantly interpreted by renown muralists Rivera (also born in Guanajuato), Orozco and Siqueiros. Arguably, modern Mexico began here at Corralejo.
Nohemi Murillo Valtierra is Corralejo's Executive of Marketing and E-Commerce. Nohemi will share some of the collections to be discovered in Corralejo Hacienda, a very special place which is is not only a distillery and bottle factory, but a fascinating museum. The Corralejo Museum exemplifies the foundation of the modern museum in that its collections are truly cabinets of curiosities. The museum exhibits are inclusive of thousands of liquor bottles from across the globe, radios, sewing machines, typewriters and safes. Nohemi will present the highlights.
This program is 90 minutes. For approximately the first hour, Bernardo will facilitate as our guests share the stories of the cultural heritage of Mexico through the lens of Corralejo Hacienda. For the final half hour, Miguel will share further specifics on his life and experiences as Corralejo's Master Tequila Distiller.
Once upon a time Corralejo Hacienda was on the cutting edge as first to appreciate the value of welcoming tourists as guests to its property. There is nothing warmer and more hospitable than a Mexican welcome. Tonight the door is open for you. Please enter one of Mexico's treasures with us.
VERY IMPORTANT! SAVE YOUR CONFIRMATION EMAIL FROM EVENTBRITE! Your ZOOM link is provided in your first Eventbrite Order Summary email. Please SCROLL TO THE END of your Eventbrite Order Summary and you will find your Zoom link and everything you need from us. There will be no separate email from the Museum. We are an over 21 event requiring your Zoom video camera be turned on.
NOTE: Khrys Maxwell, Director of Tequila and Agave Distillates for the Museum of Distilled Spirits, will not be presenting tonight. For this program Khrys has turned over the reigns to the Museum's Assistant Director, Juan Bernardo Torres Mora.
The 2020's have seen a rise in the Food & Beverage museum category. The Museum of Distilled Spirits is elated to be included in this trend. PLEASE feel free to eat and drink throughout all your experiences with us.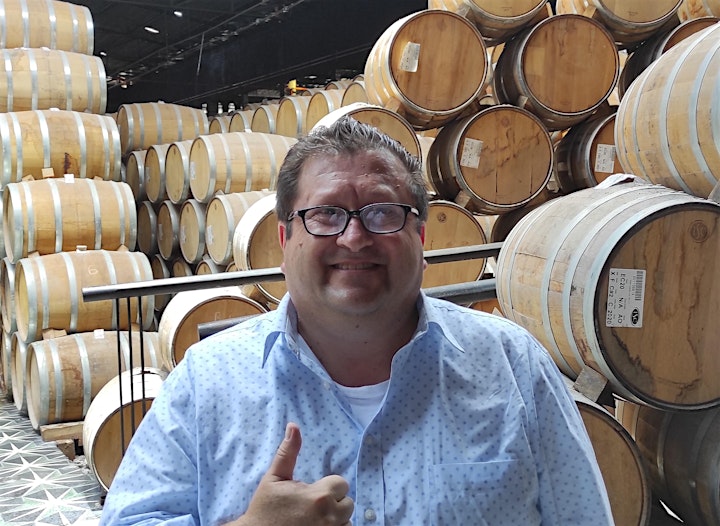 Juan Bernardo Torres Mora, the Assistant Director of Tequila and Agave Distillates Curation and Education for the Museum of Distilled Spirits, is considered one of the top ten influencers among Mexican catadors (tequila tasters). Specializing in the taste of agave spirits, he is the author of the book El Arte de Conocer, Saborear y Admirar Tequila, as well as many articles for both academic and commercial audiences. He is a sought-after lecturer, panelist, and judge. Bernardo holds multiple certifications or degrees from esteemed institions such as the Consejo Regulador del Tequila (CRT), Universidad Autónoma de Guadalajara, Mexican Ministry of Tourism, Instituto Tecnológico de Estudios Superiores de Occidente (ITESO), World Intellectual Property Organisation (WIPO) and Instituto Mexicano de la Propiedad Industrial (IMPI). He is an active member of Academia Mexicana de Catadores de Tequila, Vino y Mezcal, A.C. Based in Guadalajara, he is currently developing a "field to glass" Mexican spirits brand consultation company: Sabor Tequila.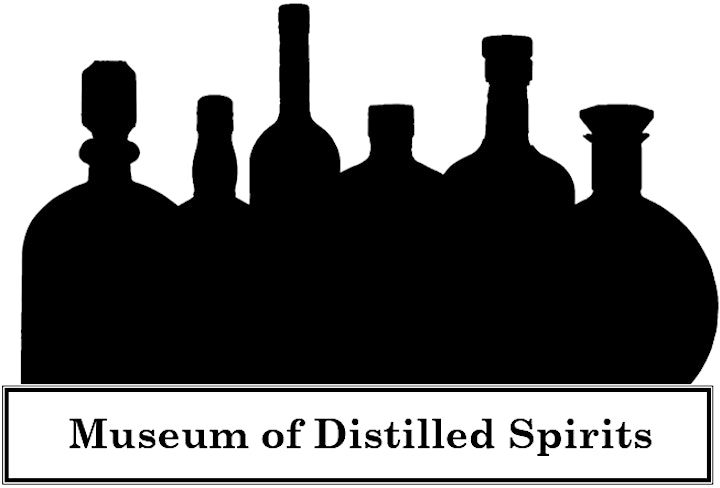 Museum of Distilled Spirits mission: To welcome the community that has an appreciation for brandy, gin, rum, tequila, vodka, and whiskey to share their stories while inspiring awareness of the significance of distilled spirits to America's cultural heritage in a celebratory, innovative, multisensory experience.