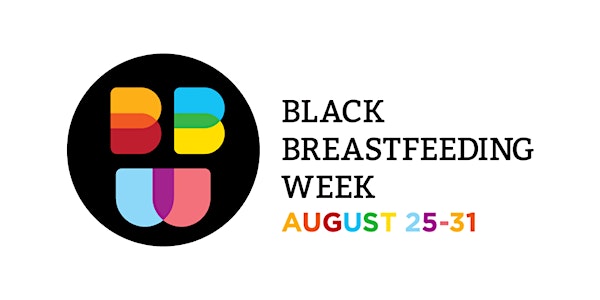 Awesome Breastfeeders' Chocolate Milk: The Documentary Screening
Location
MLK Community Healing & Trauma Prevention Center
11833 Wilmington Avenue
Los Angeles, CA 90059
Awesome Breastfeeders brings you the Chocolate Milk: The Documentary screening in celebration of Black Breastfeeding Week 2022
About this event
In celebration for Black Breastfeeding Week, Awesome Breastfeeders headed by Lydia O. Boyd, Lactation Consultant, we are screening the Chocolate Milk documentary.
Lydia O. Boyd entered the birth world 14 years ago by becoming a breastfeeding peer counselor. Fast forward to today, Lydia achieve her goal in becoming an International Board Certified Lactation Consultant (IBCLC) in 2020. During her journey to IBCLC, she was featured in Chocolate Milk: The Documentary directed, written, and produced by Elizabeth Bayne. Chocolate Milk: The Documentary follows three Black women and highlights their stories surrounding the unique needs of Black breastfeeding families.
As we celebrate the 10th anniversary Black Breastfeeding Week and "New Foundations" let's take this time to look at the current landscape of Black breastfeeding in Los Angeles. We will be joined by Elizabeth Bayne and Tammy Terrell to have a conversation about what we've seen, experienced, and what we need to do to continue the great work that is and needs to be done to support our families.
This screening will be held at the MLK Community Healing and Trauma Prevention Center. Required protocols:
*MASKS ARE REQUIRED*
COVID testing might be required - if required tests will be provided
Vaccines are highly recommended but not required
Babies in arms are welcome!
Light refreshments will be provided.
This event is being supported by the generous support of the AAIMM Village Fund.