Actions and Detail Panel
AWE DAY Featuring Jason Silva in Kelowna
Tue, October 17, 2017, 10:00 AM – 7:30 PM PDT
Description
Interested in finding your "North of Happiness?" Ever ponder the miracle of life? Or perhaps wonder about the evolution of intelligence? Interested in finding your flow? A rich, timeless, effortless, selfless flow state we can all tap into.

In this wonderful live edition of Shots of Awe, Jason Silva (and friends) plan to explore entering and staying in flow states on a purpose-driven peak performance transformative evening. Where science, technology, philosophy, and inspiration will collide.
We will have leaders who specialize in technology, science, social-entrepreneurship, and other thought leaders who will help you understand what it takes to bring you to the next level.

Date: October 17th, 2017
Registration: 8:30am-10:00am
Event Time: 10:00am-6:00pm
Where: Summerhill Pyriamid Winery
Who: You and other flow seekers from around North America.

SPEAKERS

Jason Silva (Jason is the presenter of the highest-rated National Geographic TV show, 'Brain Games', and the abstract mind behind smash hit YouTube channel 'Shots of Awe'.)

Joshua Dawson (Wish granter, Tiny Book of Magic author, and founder of I Am Genie)

Stephen Cipes (Winner of the prestigious Ernst and Young Entrepreneur of the Year Award, the man at "Canada's most visited winery" seems more a spiritual visionary than Wall Street hard-nose.)

* More speakers to be announced to be announced soon*
Summerhill Winery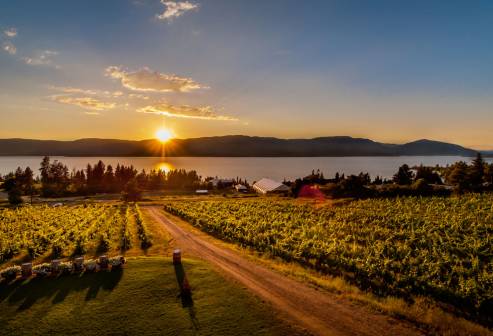 No refunds.