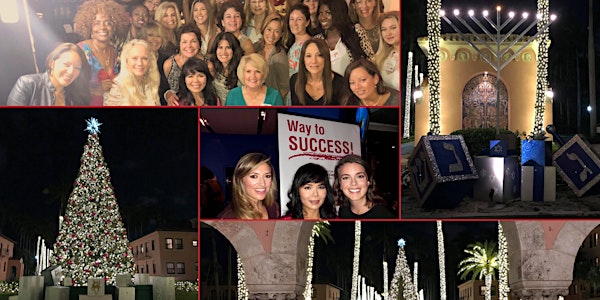 AWCSF 4th Annual Holiday Cocktail Party to Benefit 4Kids Of South Florida
Location
The Blue
501 East Camino Real
Boca Raton, FL 33432
Description
Join us for our 4th Annual Holiday Cocktail Party with a Purpose at the blue, Boca Raton Resort Tuesday, December 17th from 5:30 PM -8 PM to benefit 4Kids of South Florida.
4KIDS is propelled by the vision of a home for every child. Whether that is a child removed from their home for the first time, siblings who need to stay together, a young mom in a unplanned pregnancy who needs a refuge, or a young adult who needs a place to belong, 4KIDS is there with hope and homes.
We want to contribute to their efforts by kindly asking our guests to bring one of the following items:

- Cash or Check Donation of $10 or more
- Gift cards: Publix, Walmart, TJMaxx, Old Navy, Marshalls, Target
https://www.myregistry.com/organization/4kids-of-south-florida-fort-lauderdale-fl/1181698
or donate online: https://www.4kids.us/morehomes
Boca Raton Resort is a private club, RSVP is required to gain entrance. Please use Eventbrite link to RSVP and to be added to our guest list.

We encourage everyone's prompt arrival to enjoy the breathtaking sunset views from the top 27th floor of the tower.

Guest will receive "Happy Hour" drinks specials and complimentary hors d'oeuvres generously donated by the blue. This event is open to members and non members.


Event hashtag: #awcsftalktales

Agenda:

5:30 PM-6:30 PM
Meet and greet at
Happy hour special drinks
Passed hors d'oeuvres

6:30 PM to 7 PM
Introducing 4Kids of South Florida
7 PM to 8PM
Networking and happy hour drink specials
###
About 4Kids of South Florida:
4KIDS began in 1997 as a movement to recruit foster families from the churches in South Florida. 4KIDS has grown from a grass roots agency to a full service organization now serving over 2,000 children and families per year, including the Treasure Coast. 4KIDS provides a full continuum of care for children in the womb to young adults. Our Vision is: "A Home For Every Child," and our Mission is: "Providing Hope for Kids in Crisis."