Description
A Wider Bridge Presents
Transgender Rights: From Israel to the American South
Wednesday, August 17
6:30 p.m.
Black Door NYC
127 West 26th Street
Chelsea, Manhattan
Tickets:
General Admission - $36*

*To ensure maximum inclusivity at our event, a "pay what you can" option is available to those unable to afford the full ticket price.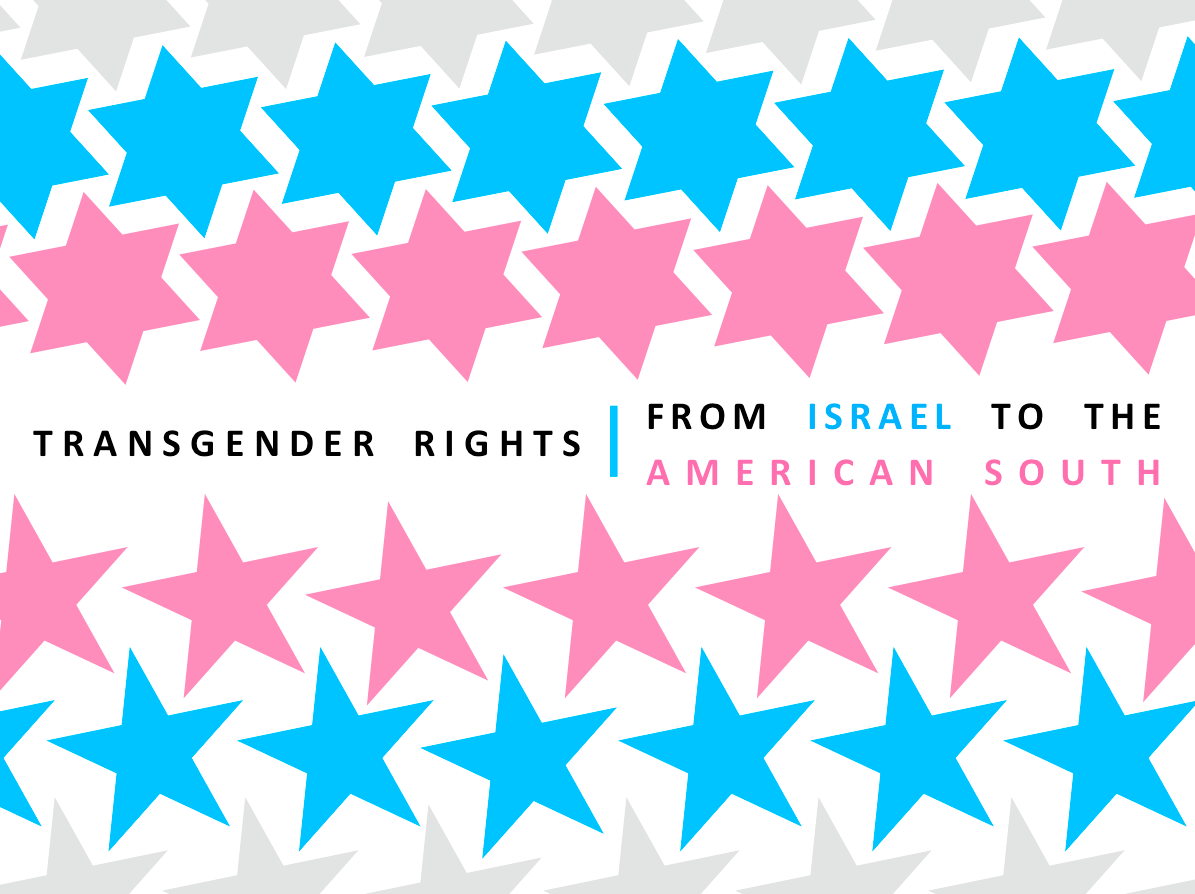 Over the past couple years, the Israeli transgender community has made significant progress shining a light on the community's needs, but much work remains to be done for transgender Israelis in the legal and public arenas - particularly outside of liberal Tel Aviv. Elisha Alexander, Executive Director of Ma'avarim, and three young Israeli transgender leaders join A Wider Bridge to discuss their work building transgender community and advancing transgender rights all across Israel.
Marriage equality and LGBT rights champion Roberta Kaplan, partner at Paul, Weiss LLP, will be A Wider Bridge's 2016 honoree at our second annual fundraiser this September, A Wider Brunch. Roberta joins A Wider Bridge in New York to share her work fighting for transgender rights in the American South, where in states like North Carolina and Mississippi, discriminatory laws are compromising the welfare of transgender Americans and the entire LGBT community.

Ma'avarim was established with the goal to empower and support members of the trans community, facilitating both personal and social change. Using an innovative approach to trauma within marginalized communities, and burnout among activsts, "Ma'avarim" aims to bring about positive change in our society, our communities, and in the life of each and every one of us.
A Wider Bridge is the LGBT organization building connections with Israel. AWB promotes engagement, education and advocacy that seek to strengthen the LGBTQ communities of both Israel and North America. AWB's three main areas of programmatic work include: LGBTQ Leadership Missions to Israel, educational and cultural programming in cities and campuses across North America, and an online magazine and social media platform.