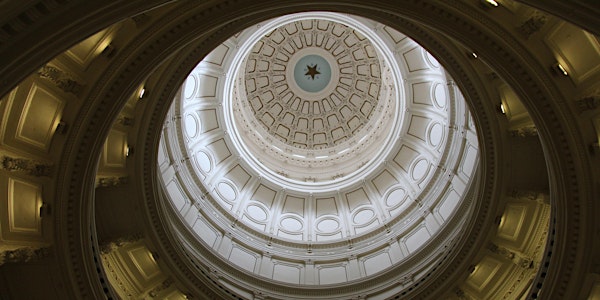 AWARN Washington DC Roundtable on Advanced Emergency Information (AEI)
Join TV broadcasters and alerting authorities to discuss voluntary deployment of NextGent TV Advanced Emergency Information in DC region.
When and where
Location
National Association of Broadcasters 1 M Street Southeast Washington, DC 20003
About this event
Discuss the Future of Emergency Alerting
On December 7-8, 2022, the AWARN Alliance will join with:
National Association of Broadcasters (NAB)
ONE Media 3.0/Sinclair Broadcast Group (SBG)
Maryland, DC, and Delaware Broadcasters Association (MDCD),
Fairfax County Department of Emergency Management and Security
Metropolitan Washington Council of Governments (MWCOG)
Radio Television Digital News Association (RTDNA)
WHUT-TV at Howard University
Virginia Association of Broadcasters (VAB) and other local partners
to host the first regional roundtable discussions in our Nation's Capital on the deployment of Advanced Emergency Information services (AEI). Leveraging the advanced alerting capabilities of a powerful new broadcast technology, ATSC 3.0/NextGen TV, will be an important piece of a broader discussion of interoperable technologies that can transform the landscape of public warning. We call this digital network-of-networks Next Generation Emergency Messaging (NGEM).
The meeting, with invitees from the across the National Capitol Region (NCR), will take place in-person at the new Headquarters Building of the National Association of Broadcasters (NAB) over two half-days on December 7-8, 2022*. This will be an opportunity to join with other disaster information stakeholders of the DMV in a relaxed setting to discuss the future of public warning and emergency information sharing via powerful Next Generation broadcast technology as it is being deployed across the nation.
Activities will include level-setting briefings, technology demonstrations, networking opportunities, and a series of closed-door roundtable meetings among public and private disaster information stakeholders. Discussions will center on building out a voluntary, all-digital, and interoperable 'network of networks' to improve our response to many types of emergencies. Although the use of NextGen TV and 'Broadcast Internet' in a converged system will be covered, technology is not our focus. Instead, we will concentrate on the institutional and human interactions needed to leverage new technology solutions.
The full AWARN DC Roundtable program can be viewed here: https://awarn.org/wp-content/uploads/2022/11/AWARN-Washington-DC-Roundtable-Program-Vers.-11-21.pdf
Objectives for the roundtable
Review the state of alerting and emergency management (EM)-TV newsroom relationships in the NCR today.
Identify best ways for alert originators, broadcasters, and other emergency information distributors to use NextGen TV directly and in a voluntary, interoperable 'network of networks.'
Identify relationships that need to be built or strengthened between alerting stakeholders.
Help create a model for AWARN roundtables in other regions and, a national framework roll-out of Advanced Emergency Information (AEI) services.
Who should attend?
TV station general managers, news directors, and operations and technology executives from both commercial and public media in the NCR DMA.
Local and state emergency managers, including sheriffs, alert originators, and select Public Information Officers.
Area members of the State Emergency Communications Committee (SECC).
Federal and non-federal alerting regional officials.
Selected expert technology solution providers and device makers.
Officials involved in emergency communications policy and planning.
AWARN Regional Roundtables: Rebooting the Broadcaster-Public Safety Partnership
The goal of the AWARN Regional Roundtable Series is to bring together emergency managers and broadcasters to launch AEI services powered by ATSC 3.0/NextGen TV. Through this effort, we want to reboot the historic relationship between broadcasting ("first informers") and the public safety community.
Post-meeting evaluations from participants from across Southern California at our first roundtable in Santa Barbara were extremely positive, with comments like "eye-opening," "excellent," "it really moved me," "connections were made," and "just the beginning." We had a similar robust response at our second Roundtable in New Orleans in early November, with one attended saying it was, 'A monumental first step.'
We expect the Roundtable will lead to AEI becoming part of the agenda for the revitalized State Emergency Communications Committee (SECC) meetings and, eventually, voluntary agreements between emergency managers and TV stations.
Registration is required for this invite-only event. For more information, please contact AWARN Deputy Director Anya Shetler at anya@awarn.org.
Sponsorship opportunities are available.