Description
*Doors open at 6 pm for Casual Networking | Event formally commences at 6.30 pm*
Awareness and Influence – Harness EQ; Your Most Powerful Resource
"Why should I care about emotional intelligence (EQ)?" Well, consciously or unconsciously our decisions are governed by the information that we get from our feelings.
When projects are set up, team members were chosen, feedback was given; these decisions are informed by how you feel. The studies show that the more EQ a person has, the more career success, entrepreneurial potential, leadership talent, health, relationship satisfaction, humour and happiness they are likely to have.
Do you know what impact you have on others and are you aware of the impact that they have on you and why? EQ will make you a better listener and will support you to be more able to provide, seek, and respond to feedback.
Join Joy and the team of InterAct and Serious Woo actors and facilitators for a taster of how to approach and develop your EQ. Watch some of your ideas in action as the actors work with your scenarios. Increase your agility by showing up and trying out your ideas!

Meet our Facilitator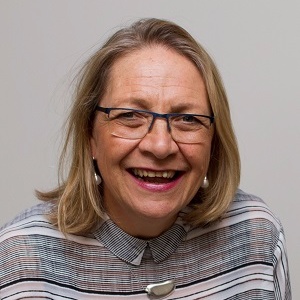 Joy Stewart is passionate about communication and the ability of role play to enhance learning at a very fundamental level. She has used the experience gained from work in various types of organisations and disciplines to hone her skills.
Years in theatre as a playwright, director and administrator followed by time in the corporate world of IT as an instructional designer and product specialist, a stint as a lecturer, training and organisational development in government and the private sector and a private psycho practice all inform the work that she creates and delivers.
Being the principal consultant at InterAct Consulting, a company providing role play training, coaching and custom workshop development allows Joy to work from her place of passion. She is happiest working with groups of people creating innovative ideas, new experiences and learning.
InterAct offerings are focused on the individual's interface with the organisation. Her workshops, seminars, and coaching sessions support purposeful work and the ongoing development of the social atom that is both the individual and the group.
Joy feels privileged that she gets to invite people to challenge themselves, take risks and step into their life force. She is full of wonder at the capacity for courage that she observes.

---
Our Venue Sponsor – Haymarket HQ
Haymarket HQ is Australia's first dedicated co-working space with a strategic focus on Asia and the opportunities presented by the region's economic and technological renaissance. A not-for-profit dedicated to showcasing and harnessing Asian-Australian talent, innovation and leadership.
Haymarket HQ is located in the heart of Sydney's Chinatown and has around 70 desks spaces as well as meeting, workshop, and function spaces.
---
Driven by individuals who love to help others, the Professional Development Forum aims to enrich the professional and interpersonal skills of budding professionals; through workshops, seminars, networking events and more.
Find out more about us at our website: