Sales Have Ended
Registrations are closed
PRE - Registrations Are Closed Sales Have Ended Our pre-registration has closed. Please visit https://bit.ly/AFAMW-On24-English to reserve your spot for AWARE for all- Midwest! We look forward to "seeing" you! If you have any questions please email awareforall@ciscrp.org
Sales Have Ended
Registrations are closed
PRE - Registrations Are Closed Sales Have Ended Our pre-registration has closed. Please visit https://bit.ly/AFAMW-On24-English to reserve your spot for AWARE for all- Midwest! We look forward to "seeing" you! If you have any questions please email awareforall@ciscrp.org
Join us virtually on Thursday, July 22, 2021, to hear from trial volunteers and learn more about clinical trials in the Midwest region!
About this event
Our pre-registration has closed.
Please visit https://bit.ly/AFAMW-On24-English to reserve your spot for AWARE for all- Midwest!
We look forward to "seeing" you! If you have any questions please email awareforall@ciscrp.org
NOTE: This event will run 2:30-4:00 PDT,  3:30-5:00 MDT, & 5:30-7:00 EDT
The AWARE for All – Midwest educational event covers the Illinois, Ohio, Michigan, Indiana, and Minnesota areas.
Taking good care of your health is one of the most important things you can do for yourself.
At the AWARE for All – Midwest Webinar and Informational Exhibit Center, you'll:
Hear personal stories from people who have participated in clinical trials and why they chose to participate
Find out how healthcare professionals help people participating in clinical trials.
Have fun and join in on a 5-minute easy chair yoga exercise
Visit over 30 organizations in the Informational Exhibit Center to access health information, read brief stories from people who have participated in a clinical trial, visit the Health & Wellness pavilion, and more!
Receive a free downloadable booklet with helpful information about clinical research—available in English and Spanish
We're excited for you to join us on July 22nd to learn more about clinical trials and how they work.
Webinar Agenda
4:30 PM—4:35 PM: Welcome from CISCRP
4:35 PM – 4:40 PM: MT Pharmacy Video
4:40 PM—5:10 PM: Overview Presentation
o Steve Satek, Founder & President of Great Lakes Clinical Trials
5:10 PM—5:50 PM: Panel Discussion
o Nia Grant, Type 1 Diabetes Trial Participant
o Lynne Jordan, COVID-19 Vaccine Trial Participant
o Dorelia Rivera, Parent, Caregiver, & Rare Disease Advocate
o Manish Jain, MD, Rheumatologist, Ravenswood Rheumatology
o Anna Lok, MD, Assistant Dean of Clinical Research, University of Michigan
o Holly Milaeger, MPH, Program Manager, Northwestern University,
Feinberg School of Medicine Division of Rheumatology
5:50 PM—5:55 PM: Virtual Health Exercise - Seated Yoga Stretch
5:55 PM—6:00 PM: Med Hero Ceremony & Raffle
HOW WILL I SIGN IN?
It's Easy to Sign in to the Webinar!
1. A link to the Webinar Platform will be sent in your confirmation email and reminder email 2 days before the event
2. Follow the link and click "Already Registered"
3. Enter your Email Address
4. You're In!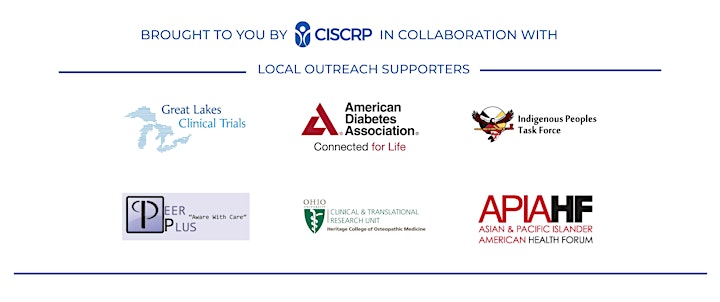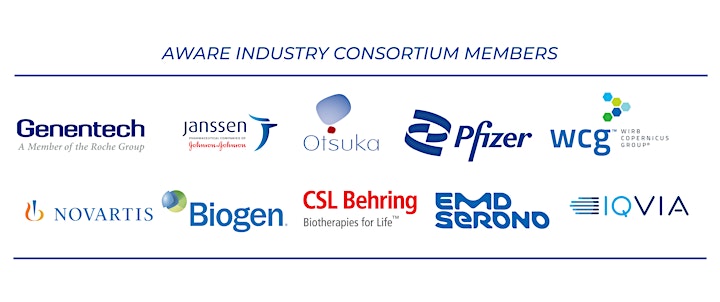 Organizer of AWARE for All - Midwest Virtual Health Event 2021
The Center for Information and Study on Clinical Research Participation (CISCRP) is an independent non-profit organization dedicated to educating and empowering people to make informed decisions about clinical research participation. Since its founding in 2004, the organization has been an international leader in promoting public trust of the clinical research enterprise and raising public awareness of clinical research's role in improving public health. Please visit CISCRP's website (www.ciscrp.org) for more details.