Award-Winning Producer Presents FAST TRACKING THE HOLLYWOOD A-LIST

Sunday, November 13, 2016 from 12:00 PM to 2:15 PM (PST)
Event Details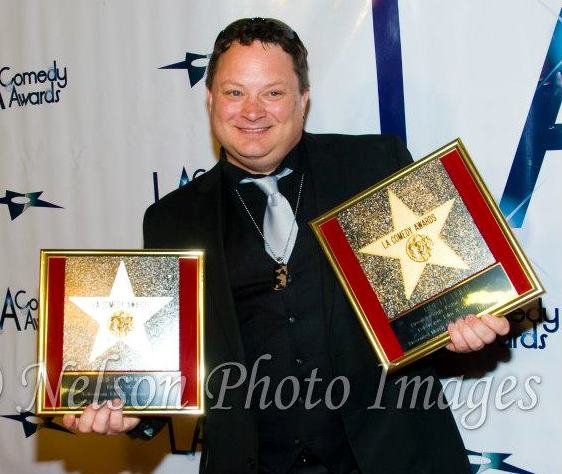 FAST-TRACKING THE HOLLYWOOD "A" LIST!
A Once-A-Year Event
by Multiple-Award-Winning Producer/Actor/Comedian
BRETT HUNT

"On Sunday I'll be talking about how to make it in the industry from the GOOD to the BAD - 'Fast Tracking The Hollywood A-List.' I'll go into depth about Packaging, Media, Publicity, Networking, Attitude, The Teams, Tools, and many other things needed to make it to the A-List in Entertainment." - Brett Hunt


"ACCELERATED SUCCESS: The Amazingly Exciting, Profitable, and FUN BUSINESS of ACTING!"
aka "Taking the Direct Path and Enjoying the Journey!"
 12:00 Noon, Sunday, Novenber 13, 2016
at the Jeremiah Comey Studios, 12215 Ventura Blvd., #111, Studio City, CA  91604

When we hear the term "Renaissance Man," there is always one man who comes to mind.  He is Brett Hunt, a true believer in people, humanity and the world.  He is an absolutely fascinating gentleman who has already packed the equilivant of at least ten lifetimes into one.  He received his AA in Film Production, his BA in Business, his Masters in Finance and his PhD in Metaphysical Science.  He is a self-made entrepreneur, owning over a dozen companies - everything from banking to development to film and TV production and distribution.  He is a College Professor, a Financier of the Arts, an Actor, Comedian, Rapper, Magician, and, of course, a Producer.

Brett served his country honorably in both the Navy and Army.  He is a decorated veteran who served in both of the Gulf Conflicts - in 1991 and again in 2003.  As a firefighter, EMT, and Police Officer, he has helped more people than most of us can imagine.

Brett's dedication to philanthropy is beyond admirable.  His dedication, time and efforts has helped hundreds of people from "Children's Hospital," "Fueled by the Fallen," "Wounded Warrior," "No H8T," the "Coalition Against Human Trafficking", and many other worthy charities.

He has received numerous awards in business including the prestigious "Cambridge Who's Who of Business," receiving the Entrepreneur, Professional and Executives Award, the National Leadership Award and "Business Person of the Year."

Brett's entertainment awards are equally as impressive.  They include "Best Actor, Monaco Film Festival," Comedian of the Year" (Global Officials of Dignity Awards), "Rap Performer of the Year" (LA Music Awards), "Risign Star in Acting & Comedy" (LA Comedy Awards), "Producer's Choice" (Monaco Film Festival, and "Young Magician of the Year" (Zeezo Magic Festival).

Brett is an inspiration to people across the globe and was Knighted in the Principality of Sealand for his work with philanthropy and the entertainment arts.

We are delighted to be able to present to you on Sunday, September 25, 2016 a true scholar, entertainer, public servant, philanthropist, Humanitarian and all-around awesome guy - Sir Dr. Brett Hunt.

Please join us for an experience like no other.  As producer and executive producer, BRETT HUNT has several feature films in active development or pre-production.  Take a look at his IMDB bio!  Don't miss this event. It will be over a year before he will be able to speak for us again.  This is truly a unique opportunity! 
Brett Hunt:
      

Actor / Comedian / Rapper / Producer

      

2 time LA Comedy Award winner 2013 -
       Global Dignitary Award winner 2013 "International Comedian of the Year
      

LA Music Award winner 2013 --  "Rap Performer of the Year" -- 

      

Knighted from the Principality of Sealand UK June 2013
"This is sure to be Brett Hunt's BEST year" - Hollywood Weekly Magazine
"I'll be SHOCKED if Brett Doesn't have his own Sitcom [next year] " - LA Comedy Awards (Max Worthington EP)
"Brett Hunt is the TRUE Triple Threat in Hollywood"
- Bobbie Chance, Acting Coach to the Stars - E Entertainment
"Brett is one of the hardest working, dedicated, most focused entertainers I have seen in this industry in a long time" - Mickey Blowitz (Former MPP at ICM - International Creative Management).
"As an award winning, highly sought after, talented, entertainer, Brett has been becoming a recognized driving force in the entertainment industry" - E/Exclusive Magazine.

"A true Rising Star, Brett is the real deal, a true artist with a mind for business.  His success will inspire others to follow." - LA Music Awards (Al Bowman EP)

2016-2017 is going to be a VERY busy time for Brett Hunt. He has been booked on 4 feature films (1 of which is a 4 picture franchise deal with him as an Executive Producer), and two TV/Net Series shows for the year so far. 
Brett Hunt, OMS
Knight of the Sovereign Military Order of Sealand
2016 - Lifetime Achievement Award Business / Entertainment & Philanthropy - Hollywood Film Festival
2015 - Best Actor Monaco Film Festival
2014 - Comedian of the year L.A. Comedy Awards
2013 - 2 time L.A. Comedy Awards Recipient!
            -Breakthrough Actor/Comedian of the year
            -Producer Choice "Rising Star in TV/Film"
2013 - Global Officials of Dignity Awards Recipient!
            -Comedian of the Year
2013 - L.A. Music Awards Nominee & Recipient!
            -Breakthrough Rap Performer of the Year 
This is your ONLY chance this year to meet and hear Brett Hunt at any of our events!
As producer and executive producer, BRETT HUNT has several feature films in active development or pre-production. As an actor, he was a series regular on the FOX show "The Seraph." He is also scheduled for a recurring role on the TV show "Bluff." He had seven films at the Monaco Film Festival (one of which he has been nominated as Best Actor) 2015 , three films at Cannes last year. He has been cast in two feature films that will be filmed this year after his TV obligations on "Last Bullet" and "Tough Love." He's a fascinating gentleman with an absolutely amazing background. Take a look at his IMDB page! (Be sure to look at his bio there!) Don't miss this once-a-year event!
---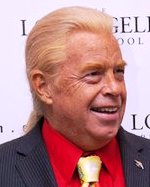 Rock Riddle will be your host and "Master of Ceremonies" for the seminar event. Rock has over a third of a century and well over 145,000 hours' professional experience in the film and television industry.  His background includes:  Publicist and President of APS Entertainment, of course, as well as SAG Franchised Talent Agent and Agency Co-Owner, Personal Manager, Producer, Casting Director, Stunt Person, Talk Show Host, Film and Television Actor, and Amazon.com #1 Best-Selling Author ("How to Become a Magnet to Hollywood Success") - not to mention his legend status as the original "Mr. Wonderful" of professional wrestling and 2-time Hall of Famer.  His greatest talents include (1) his mastery in the marketing of entertainment industry professionals and (2) his amazing ability to motivate, inspire, and teach actors how to achieve and go beyond their dreams. 
On April 21, 2007, Rock was presented with the prestigious Reel Honoree Award, an award which is presented once a year to an individual who has made a difference in the entertainment industry. Past recipients of this award include Sylvester Stallone, Charles Bronson, James Cagney, David Carradine, Robert Conrad, Kirk Douglas, Cesar Romero, Mickey Rooney and others. Rock has dedicated the majority of his life to helping people achieve and live their dreams in the entertainment industry, and he is very proud of this honor.   
---
Additional Producers Expected!
---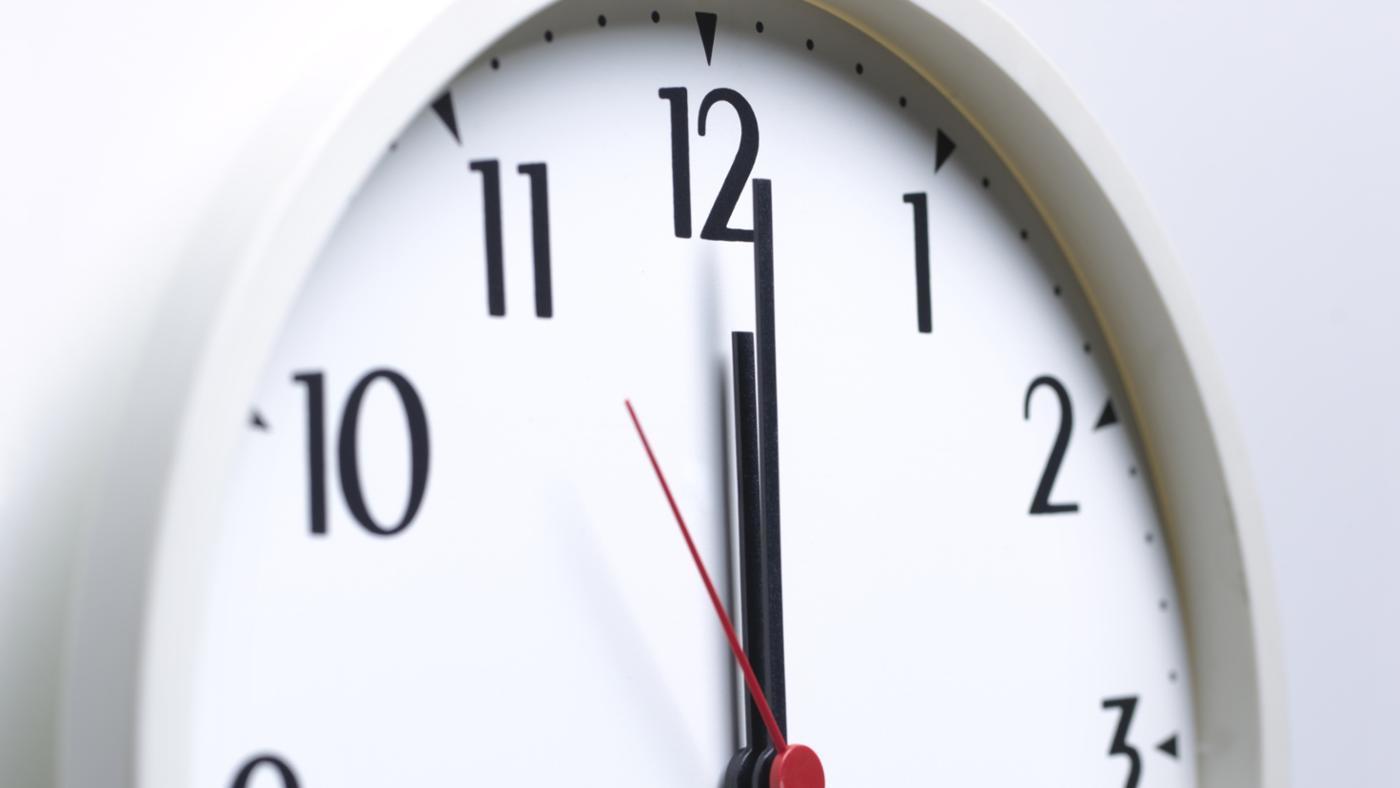 REMINDER:  WE START AT 12:00 NOON - PLEASE BE ON TIME.  THANK YOU!
THIS IS NOT ANOTHER "ACTOR SEMINAR." It is a unique experience that is motivating, inspiring, hard-hitting, blatantly and brutally honest, eye-opening, practical, useful, and extraordinarily valuable. It is crammed full of usable information that, when applied, can quickly accelerate your success in the film and television business! Hundreds of actors who attended past events sent thank-you cards and/or praised the events in writing. Over fifty actor attendees were actually hired for film and/or television projects as a result of meeting producers at these events - including a starring role for an actor in a SAG feature film (and that actor had no SAG card at the time and had never done a previous starring role). Please join us Sunday for an event that can potentially change your entire professional life! - And please invite a deserving actor friend . . .
---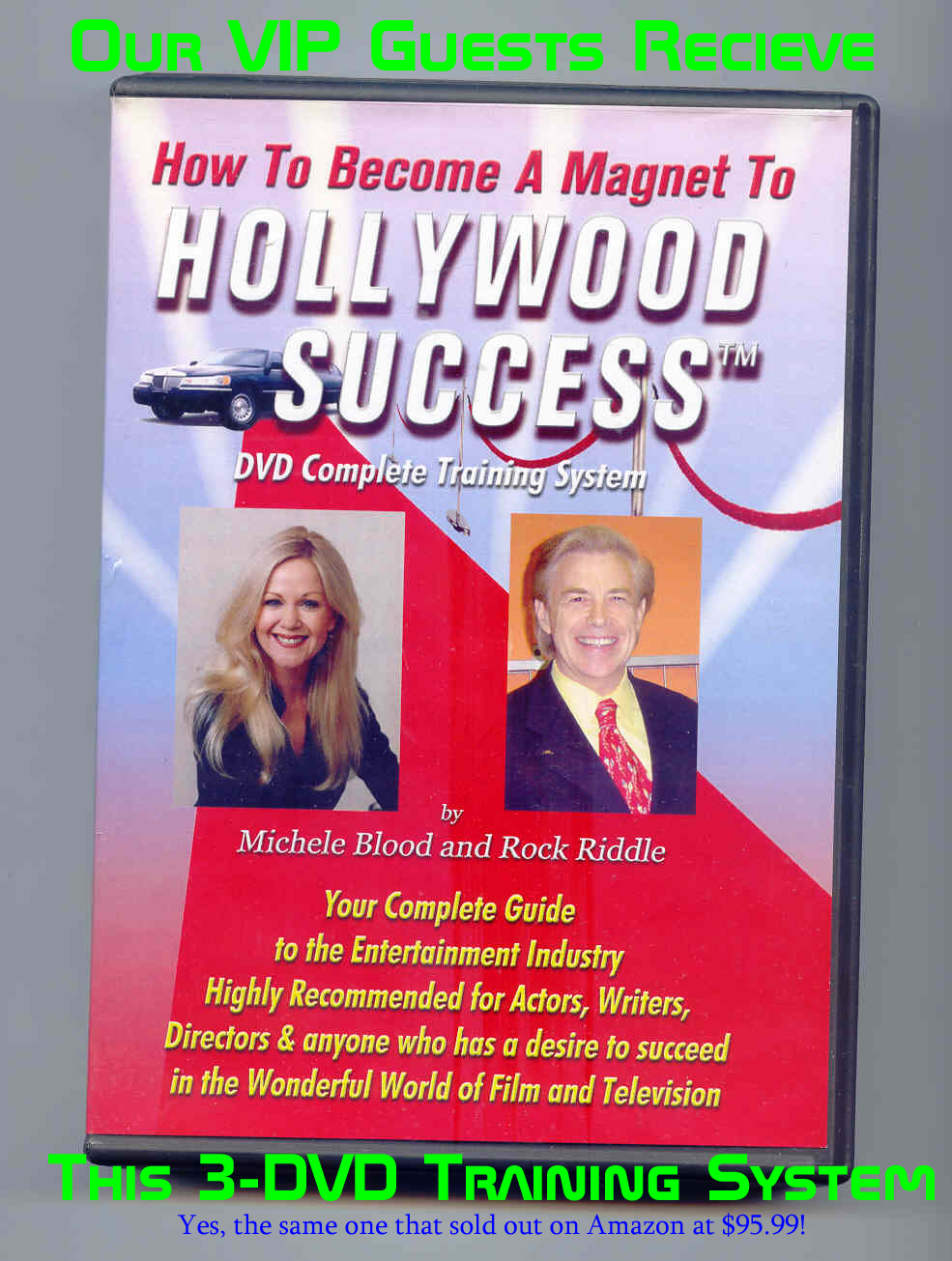 When & Where

The Jeremiah Comey Studios Theatre
12215 Ventura Blvd
#111
Studio City, CA 91604


Sunday, November 13, 2016 from 12:00 PM to 2:15 PM (PST)
Add to my calendar
Organizer
APS Entertainment & Hollywood Success Marketing and Public Relations
We are Hollywood Success -- Associated Producers Services; Actors Promotional Services, Ltd.; Hollywood Success Marketing & Public Relations; and APS Entertainment.  

Incorporated in Hollywood, California in late 1978, APS is a powerful networking organization, a support system, a publicist and a highly effective "marketing machine" for  Entertainment Industry professionals. For over 30 years, our mission has been to empower select professionals in the film and television industry -- to provide them with the tools, support and opportunities that help them achieve success more quickly.  We work with dedicated, determined industry professionals who will achieve a high level of success -- with us or without us.  Our job is simply to greatly speed up the process. 
Dozens of brilliantly talented actors and actresses give up their "Hollywood Dreams" every day.  These gifted people know their craft, but they don't know their business. 
It's Show BUSINESS, Not Show Art.
Our organization provides the business aspects of the Entertainment Industry.  We provide powerful PR, marketing, promotion, networking, and support systems for entertainment industry professional clients.  Much more information is available at www.HollywoodSuccess.com.
Award-Winning Producer Presents FAST TRACKING THE HOLLYWOOD A-LIST